Is 'Married at First Sight' Star Mia Bally Lying About Ex-Boyfriend Jared Evans?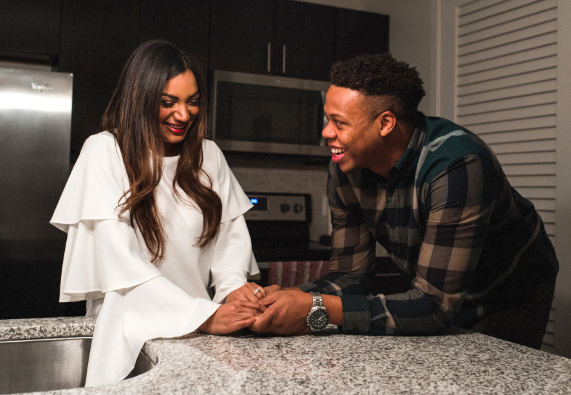 After leaving fans on a cliffhanger last week, it was finally revealed why Married at First Sight star Mia Bally was arrested. Fans who did some research already had an idea, but TLC disclosed Mia was detained because her ex-boyfriend Jared Evans accused her of stalking him. She had three charges of stalking and one count of credit card fraud against her. Mia, however, denied the allegations to her groom, Tristan Thompson. (He doesn't share an affiliation with the man reality Khloé Kardashian had a baby with.)
Tristan was shocked. "I am feeling a sense of disbelieving disbelief as I am reading this police report," he said to the cameras.
Even though they hadn't long each other for long, Tristan was starting to develop true feelings for Mia. "I was actually really falling for Mia—and falling for her hard," he said. "Now this document is showing she may be a stalker and may have committed credit card fraud on her previous boyfriend."
Mia explained the arrest away, saying it was a case of mistaken identity. The charges were apparently dropped two days after she was arrested. Tristan believed her story but he told producers he still had "a lot of questions."
"I'm overwhelmed with emotion just seeing Mia again," he added. "It's a relief that she's back and she's safe."
While everything seemed OK, the preview for next week showed that Mia lied about something major. During the episode, Mia changed her story about the arrest. First, she said she didn't know the guy who filed charges against her and then she said she knew him through a mutual friend.
Tristan was confused by her story. "Why would he go through all this trouble then?" he asked. "I mean it doesn't make sense because it says that you ordered a Christmas gift for him with his card." Supposedly, Mia ordered an iPhoneX and two protection plans on Evans' credit card, which totaled more than $1,400.
Her Instagram profile doesn't give anything away, though her biography hints at something cryptic. "We all make mistakes. I make mine in public," she says. Mia accompanied his bio with the eyes and popcorn emoji.
Find out more about their story when Married at First Sight airs Tuesdays at 9 p.m. ET on Lifetime.