'Married at First Sight' Spoilers 2018: What Happens with Mia Bally and Tristan Thompson?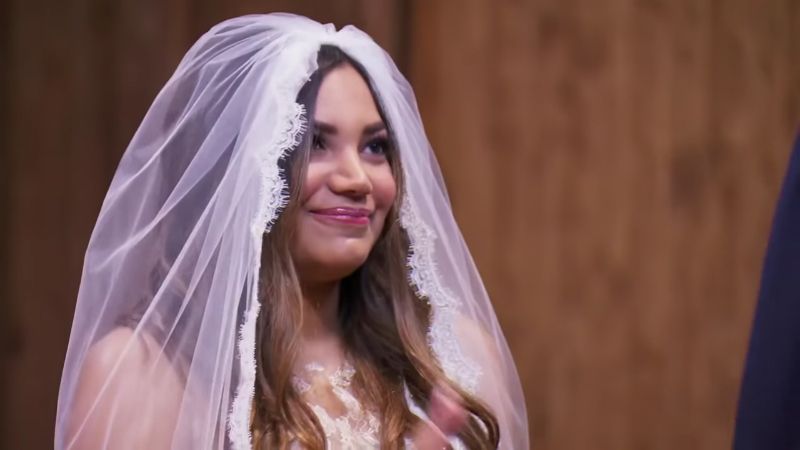 It's no surprise that Married at First Sight is filled with drama. Strangers who have never seen each other get married to potentially spend the rest of their lives together. They fight, love and laugh—but they usually don't get arrested. Mia Bally changed the show on Season 7 when she was detained at the airport during last week's episode. MaFS ended on a cliffhanger, with fans not knowing why authorities took Tristan Thompson's bride away. On Tuesday's show, however, viewers will find out more about Mia's sordid past.
"Viewers will have the opportunity to watch their emotionally true story as it unfolds in real time throughout the season and learn whether or not the couple ultimately decides to stay married or get a divorce," a rep for MaFS told People magazine Tuesday.
"On this season of MaFS, one of this season's participants—Mia—was detained at the airport by authorities as she was about to leave on her honeymoon with her new husband, Tristan," the statement continued. "The warrant for Mia's arrest was filed after her background check had been cleared by production." Lifetime confirmed to Newsweek they were unaware of the warrant when they cast Bally.
Fans who have been digging around since last week's episode aired might have found out why Mia was arrested. Claiming she was a fugitive, Texas Department of Public Safety authorities apprehended Bally in March after The Ouachita Parish Sheriff's Office in Louisiana put out a felony warrant for her arrest related to three stalking charges and one charge of unauthorized use of an access card. Upon being arrested, Bally was ushered to Tarrant County Jail where they took her mug shot taken, which can be viewed here. Bally, whose real name is Ameea Janice Bally, was then released.
The police report said Bally allegedly stalked her ex-boyfriend, Jared Evans, who she dated in 2016. Since last year, he has filed three complaints with police in Monroe, Louisiana. Evans filed the most recent complaint in January, two months before Bally appeared on MaFS with Thompson. Bally would reportedly show up at Evans' home, job and text and call repeatedly. She also allegedly used his Amazon account to purchase an iPhoneX and two protection plans, totally more than $1,400.
Thompson was shocked to hear about his bride's past. "I'm feeling a sense of disbelief because this is my wife and even though I have trust in God this is a serious test of my faith," he says in Tuesday's episode. "I mean, this is a whole lot to deal with."
A sneak peek clip shows producer Eric Detwile telling Thompson about Bally's arrest. "We were able to track down the actual copy of the warrant that was used to arrest Mia," he says. "We ran every background check possible—the warrant, it was a shock to all of us."
"I think what's important about what's in here is that there are two sides to every story," the producer cautions. "We don't know Mia's story yet."
MaFS airs Tuesdays at 9 p.m. ET on Lifetime.