How To Watch Jennifer Lopez's 'Marry Me' Online for Free
Jennifer Lopez and marriage are two things that go together like, well...Jennifer Lopez and Ben Affleck . And so it's no surprise that the Hustlers star has made Marry Me, a brand new rom-com all about ignoring the signs and marrying a person who is probably wrong for you. Like, well...Ben Affleck.
For in the movie, J-Lo stars as Kat, a globally famous pop star who, in the ultimate piece of corporate synergy, decides to marry her boyfriend Bastian (played by Maluma) at the end of a livestreamed concert. After she finds out he has been cheating just before going on stage, however, she decides to marry someone she sees in the audience—a math teacher, played by Owen Wilson.
On February 11, Universal released the movie into theaters. However they are also releasing the rom-com "day and date," meaning that it is also streaming now online.
Where is it streaming? Is there a way to watch it for free? Is J-Lo's decision to marry a random person the worst idea she has had since she released a song about how she's still "Jenny From the Block" that is mostly just her bragging about all the money and fame she has? Read on for the answer to two of those questions.
Where Is 'Marry Me' Streaming?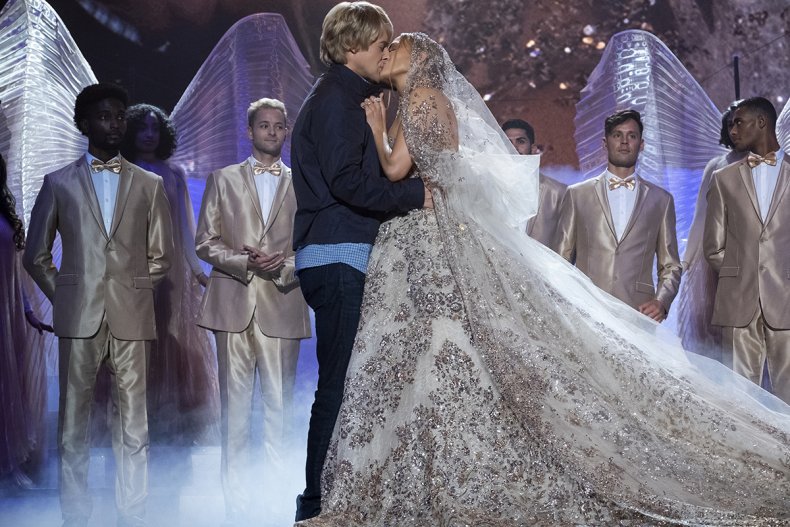 As a movie from Universal Pictures, the film is coming to the streaming service owned by that studio's parent company, NBCUniversal.
That would be Peacock. Marry Me is one of the streamer's major releases for February 2022, alongside their gritty Fresh Prince of Bel-Air reboot Bel-Air.
What sets Peacock apart as a streaming service is that it has three access tiers. One of that is free and offers you a limited catalog of movies and films with commercials. The other two you have to pay for monthly, with the middle tier giving you the full catalog, and the top tier offering all shows and movies without ads.
Unsurprisingly, Marry Me is only available to those paying for the second and third tiers, Peacock Premium and Peacock Premium Plus. Those tiers usually costs viewers $4.99 a month and $9.99 a month, or $49.99/$99.99 a year.
So Can I watch 'Marry Me' Online for Free?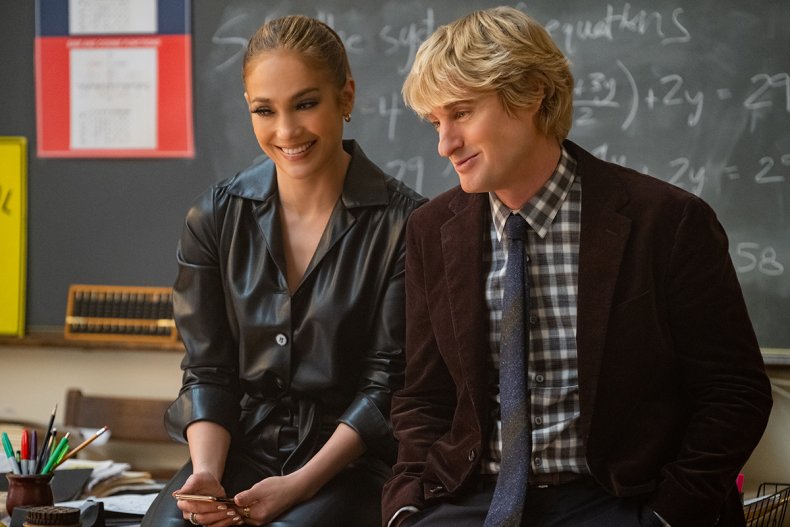 Yes, you can. All you have to do is sign up for a free trial for either Peacock Premium or Peacock Premium Plus.
The service offers a seven-day free trial, giving you plenty of time to watch Marry Me, Bel-Air (which released on Sunday, February 13) and the rest of what Peacock bills as 7,500 hours of content, including classics like The Office and new originals like the Saved By The Bell reboot.
Will 'Marry Me' Come to Netflix?
Not in the U.S. Unless Universal decides to move its films off its own platform, there they will stay.
Those who do not want to go through the rigamarole of signing up to another streaming service to watch the film, however, will be able to watch it on video-on-demand platforms soon. Vudu is currently listing the film's VoD release date as March 13, and is offering viewers the chance to pre-order it for $19.99 now.