Ben Affleck and Jennifer Lopez's relationship captivated the masses when they first got together almost two decades ago—and their rekindled romance is having the same effect now in 2021.
The Batman actor opened up about his high-profile relationship with his former fiancée and shared details about why they called off their engagement in 2004.
The couple dated from 2002 to 2004 and called off their wedding due to the intense media scrutiny into their marriage.
Both went on to marry others and have children, but reunited earlier this year.
"I would say [media attention] was about 50 percent [of what destroyed our relationship]," Affleck said during an appearance on The Howard Stern Show this week, per Entertainment Tonight.
"The idea that people hate you and they hate you together and that being together is poison and ugly and toxic and the thing none of us want to be part of. And 'who the f*** would want to have them to dinner?' And 'what the f*** are they doing together?'" he said.
Just days before they were due to exchange vows, the couple confirmed that they had called the whole thing off.
"Due to the excessive media attention surrounding our wedding, we have decided to postpone the date," they said in the joint statement at the time. "When we found ourselves seriously contemplating hiring three separate 'decoy brides' at three different locations, we realized that something was awry."
They also noted that the "spirit of what should have been the happiest day of our lives could be compromised."
Affleck told Stern: "I got f****** hurt and angry and felt like a fool."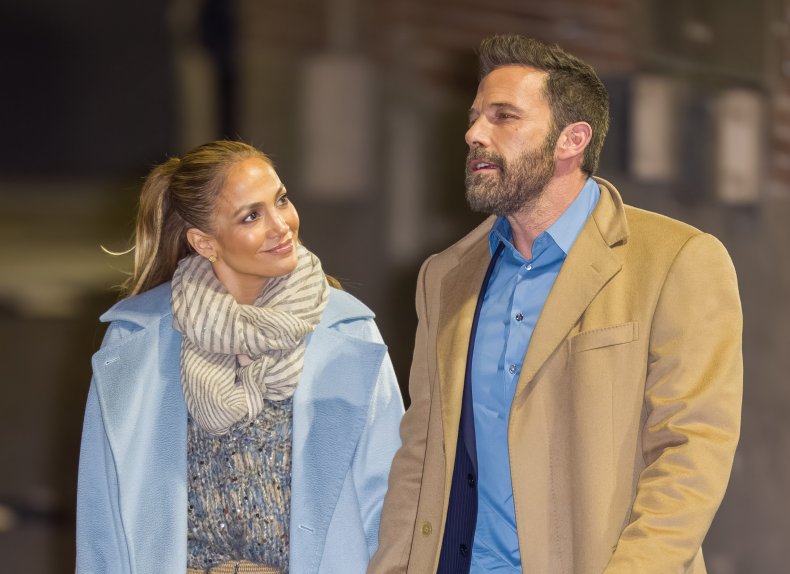 The actor is getting a lot of backlash from the Stern interview because he also discussed his marriage to Jennifer Garner, saying he felt "trapped" and that the relationship contributed to his alcohol abuse issues.
"That was part of why I started drinking alcohol, I was trapped," he said. "I was like, 'I can't leave because of my kids, but I am not happy. What do I do?' What I did was drink a bottle of scotch on the couch, which turned out not to be the solution."
Garner and Affleck—co-stars in Daredevil and Pearl Harbor—married in 2005 and share three children together.
They announced their separation in 2015, with their divorce being finalized in 2018.
"The truth was, we took our time, we made a decision, we grew apart. We had a marriage that did not work. This happens," Affleck said. "It is somebody I love and respect, but to whom I should not be married any longer."