Jennifer Lopez has hinted that she is open to getting married again as her rekindled relationship with Ben Affleck continues to blossom.
The singer and actress is starring in an upcoming film on the subject of marriage called Marry Me.
Speaking on the Today Show on Thursday, the 52-year-old was asked if she would like to hear those words in her future.
"The two words 'Marry me'—are those two words you would like to hear in the future?" host Hoda Kotb asked the "Let's Get Loud" singer.
"I don't know. Yeah, I guess. I mean, you know me. I'm a romantic, I always have been. I've been married a few times," Lopez said.
She then added: "I still believe in happily ever after, for sure, 100 percent."
Lopez and Affleck created a media frenzy earlier this year when they rekindled their romance.
The couple was previously engaged to be married in the early 2000s but called it quits right before the wedding, citing to media intrusion.
Lopez has been married three times before—to Ojani Noa from 1997 to 1998, Cris Judd from 2001 to 2003, and most recently, Marc Anthony, whom she married in 2004 and divorced in 2014.
She got engaged to former MLB player Alex Rodriguez in 2019, but the pair announced their split in April of this year, saying in a joint statement that they are "better as friends."
Now "Bennifer 2.0" seems to be going stronger than ever as the former Gigli co-stars have been spotted on multiple dates looking very loved up.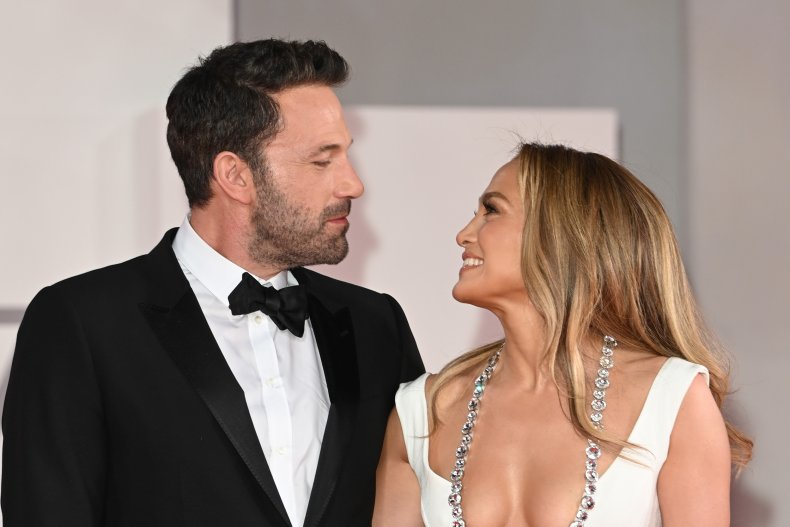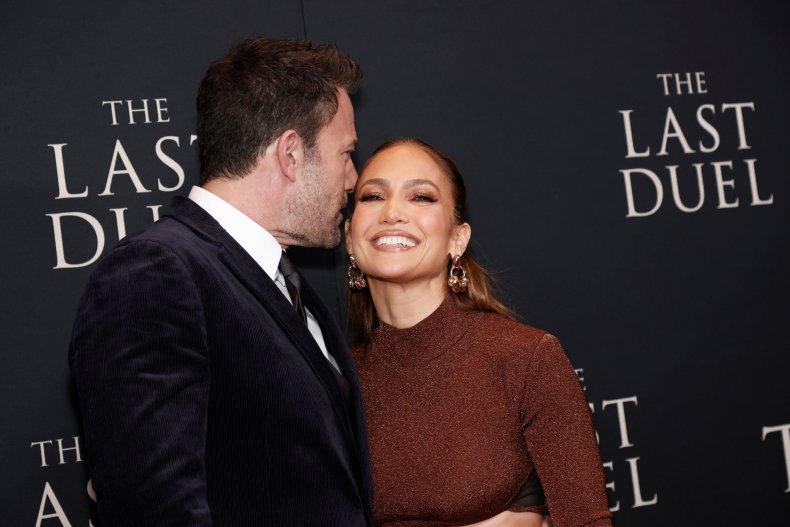 Affleck, 49, recently gushed about his girlfriend.
He told Adweek in September: "I am in awe of what Jennifer's effect on the world is," the Gone Girl star said. "At most, as an artist, I can make movies that move people.
"Jennifer has inspired a massive group of people to feel they have a seat at the table in this country. That is an effect few people throughout history have had, one I will never know and one I can only stand by and admire with respect."
He added: "All I can tell you is that I have seen firsthand the difference representation makes because I have seen, over and over and over and over, women of color approach Jennifer and tell her what her example as a strong woman and a woman succeeding and demanding her fair share in the business world means to them."
In Marry Me, Lopez stars opposite Owen Wilson as a jilted pop superstar who marries a random man in the audience of one of her concerts.