Jennifer Lopez and Ben Affleck Pictured in Miami Together to Fans' Delight
"Bennifer" fans have been treated to a new sighting of 2002's hottest couple in 2021.
Jennifer Lopez and Ben Affleck have been photographed together on vacation in Miami, as the pair continue to spend time together amid rumors that they have rekindled their relationship.
On Sunday, May 23, the Gigli stars were photographed at a private home in the city. The pictures show a smiling Lopez exiting as Affleck waves her off at the front door.
In April, Lopez 51, and Alex Rodriguez, 45, confirmed they had ended their engagement after a four-year relationship.
Since then, Lopez and Affleck, 48, have been sighted together in Los Angles, before being photographed vacationing in Montana, where the Batman star has a home.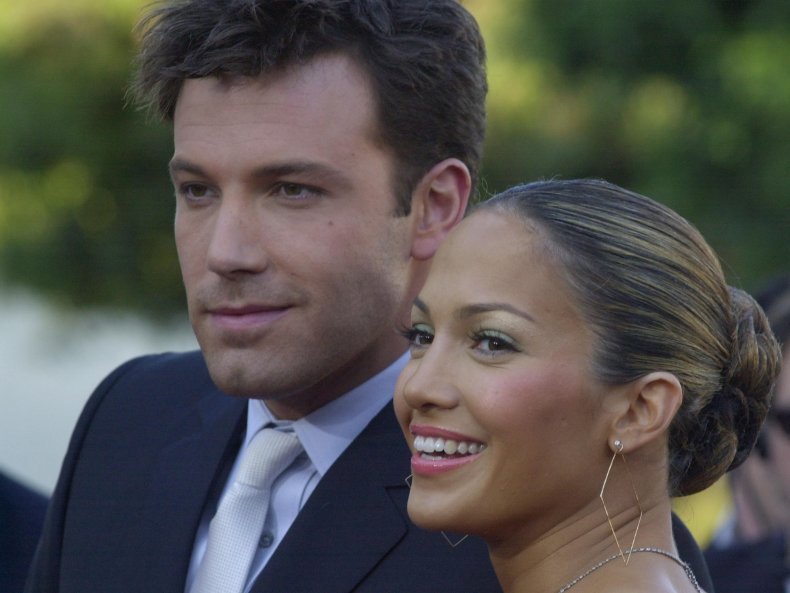 The Montana sighting particularly thrilled pop culture fans, as it marked the first time the former couple were pictured together since they called off their engagement in January 2004 following a two-year relationship.
However, the new pictures paint a thousand words as Lopez's grin suggests the couple are really enjoying each other's company again after all these years.
Naturally, the shots, published by E!, have caused a stir on Twitter.
"Jennifer Lopez and Ben Affleck are definitely back together," tweeted one fan.
While another added: "Can we all agree that this smile says it all?? Stay happy Queen."
"Is this the real life? Is this just fantasy? Ben Affleck and JLo were spotted together today in Miami. Bennifer is back!!" joked another.
Another tweet reads: "This woman is literally GLOWING. I'm here for this whole Jlo and Ben situation."
On Sunday, just before the photos of Lopez and Affleck in Miami were published, Rodriguez posted on his Instagram story: "I am about to step into a new beginning in my life."
He continued: "Anything that doesn't serve me is clearing out of my life. New energy is emerging. New levels are unlocking for me mentally, physically, and spiritually."
"I am remaining patient and know that this new phase of my life is coming."
Last week, Bennifer made headlines again when the couple was used as a clue on Jeopardy!
Fans of the beloved quiz show were left bemused when a recent episode saw "Bennifer" offered as a clue by guest host Bill Whitaker during a guessing round—in an episode recorded before the couple's reunion.
Hunger Games actress Jennifer Lawrence made headlines last week when she discovered the Bennifer news while recording a podcast and had quite the reaction.
During an episode of The Bitch Bible podcast Lawrence interrupted with: "Breaking f***ing news."
"Jennifer Lopez and Ben Affleck are back together," she excitedly exclaimed. "They're in Montana. They are on vacation with each other right now. I'm so excited!"