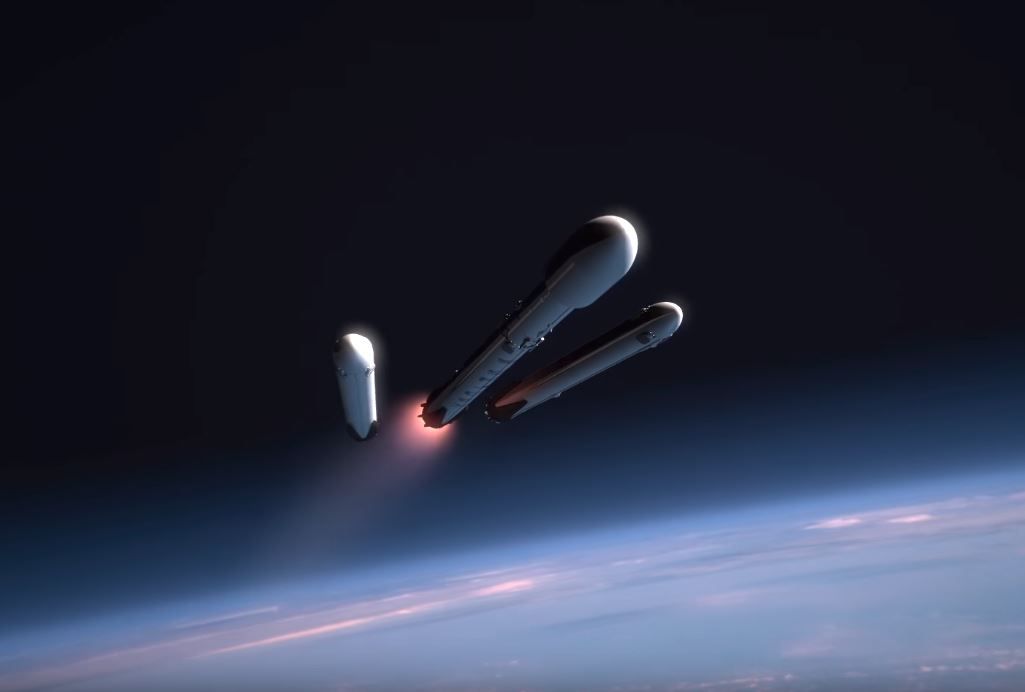 Updated | The world's most powerful rocket is set to be fired this week, as SpaceX begins to ramp up tests for the Falcon Heavy rocket ahead of its first liftoff later this year.
The Falcon Heavy, which is twice as powerful as the next closest operational rocket, is designed to be able to carry humans to Mars.
The private space firm, headed by billionaire Elon Musk, planned to commence the test fire of the rocket's 27 engines between 4 p.m. and 10 p.m. ET on Tuesday at Kennedy Space Center in Florida, according to local media, however the tests have since been delayed for unspecified reasons.
"With more than 5 million pounds of thrust at liftoff, Falcon Heavy will be the most capable rocket flying," SpaceX states on its website. "By comparison, the liftoff thrust of the Falcon Heavy equals approximately 18 747 aircraft at full power."
The only other rocket that was capable of delivering a greater payload into orbit was NASA's Saturn V moon rocket, but that was last flown in 1973.

SpaceX first tested the rocket last year in McGregor, Texas, shortly after Musk announced that two space tourists had paid deposits for a week-long trip around the moon.
Musk has spoken frequently about his ambition to make humanity a multi-planetary species, stating last February on Twitter that he hoped Trump's administration would help support this objective.
"My goals are to accelerate the world's transition to sustainable energy and to make humanity a multi-planetary civilization, a consequence of which will be the creation of hundreds of thousands of jobs and a more inspiring future for all," Musk said.
To that goal, SpaceX plans to spend hundreds of millions of dollars in order to send one of its Red Dragon capsules to Mars.
Read more: Elon Musk's Master Plan is absurd, vague and brilliant
According to estimates from NASA, SpaceX is investing around $320 million on the mission, which NASA would contribute to. NASA has previously used the company's Dragon capsules in resupply missions to the International Space Station (ISS).
One of the biggest challenges of sending a Dragon capsule to Mars is the weight of the payload, which would weigh around 10 times more than that of the Curiosity Rover.
This article has been updated to include news that the tests have been delayed.