Marsha Blackburn Blasts Dr. Fauci for Writing Book During the Pandemic
Tennessee Senator Marsha Blackburn hit out at Dr. Anthony Fauci this week for writing a book during the pandemic, saying he did so while Americans suffered.
Blackburn called out Fauci on Twitter for writing his book Expect the Unexpected: Ten Lessons on Truth, Service, and the Way Forward, which was scheduled for publication on November 2. The book disappeared from online retailers' websites following the release of his emails from the early days of the pandemic.
On Monday evening, Blackburn tweeted: "While Americans suffered, Fauci wrote a book." Her comment was liked more than 4,760 times and retweeted on more than 1,085 occasions as of Tuesday morning.
In response to her tweet, some criticized Blackburn for releasing her own book, The Mind of a Conservative Woman: Seeking the Best for Family and Country in September 2020 as the pandemic still raged across the U.S.
Soon after the Tennessee senator shared her tweet, several on the social media platform pointed out the fact that she had published a book herself during the pandemic. Blackburn's book, however, was unrelated to the pandemic and Blackburn was not involved in leading the nation's COVID response.
One user wrote: "You had a book come out during the pandemic too."
Another commented: "I'm sorry Senator. Did you not publish a book mid-pandemic? Certainly, you had plenty of time to dictate, while [then Senate Majority] Leader [Mitch] McConnell refused to take up any legislation."
Fauci was widely criticized after the news of his book was released, with many accusing him of profiting off the pandemic itself and touting his own skills as a leader, despite many of his decisions having been questioned.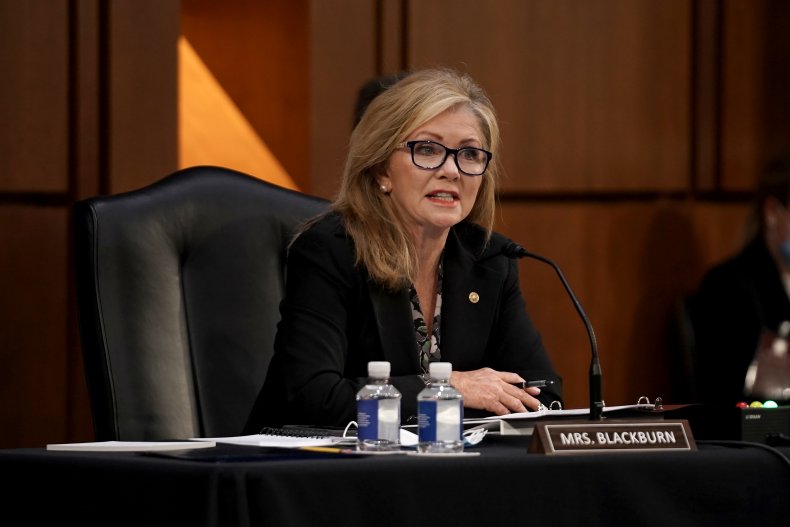 Fauci's book was scrubbed from Amazon and Barnes and Noble following the release of a dump of his emails, some of which proved controversial. The links for Expect the Unexpected on Amazon.com and Barnes & Noble subsequently led to error pages, though there are still Google web cache versions of the listings and the book has not yet been removed from Amazon.co.uk.
"Profiting from the pandemic with a book deal is truly a new low," Rep. Andy Biggs tweeted in regard to Fauci.
The Daily Caller's Greg Price said the director of the National Institute of Allergy and Infectious Diseases was about to make money from a book "while you lost your business and had your kids out of school for a year."
Correction: Tuesday, June 8, 2021: This story has been updated to provide additional context about both books.