Martin Luther King, Jr., Rosa Parks Books Among Those Banned in Penn. School District
A school district in Pennsylvania is facing nationwide backlash after an attempt to improve diversity led to a number of books on racial equality and diversity being banned.
Jamie and Amanda Hill moved to the Central York School District two and a half years ago partly because of its leading efforts to improve diversity in the county, they told Newsweek—but a "state of flux" in the district may impact the positive changes.
After a summer of unrest in 2020 following the death of George Floyd, Jamie said the school's diversity committee, of which he's a part, was asked to compile a list of resources for students and educators. He said the list was not intended to be part of the curriculum but would supplement classroom material or serve as an independent resource for those intentionally seeking the information.
In addition to the diversity committee resource list, the school was also considering changes to its lesson plans, primarily at the elementary level, that included reading Susan Verde's I am Human: A Book of Empathy.
A school board member allegedly became concerned about the book and questioned if the school would balance the lesson by teaching about empathy for police officers and first responders, Amanda said.
Although the cover of the book features a nonwhite child, she said its message is about the power of good choices and being kind, not race.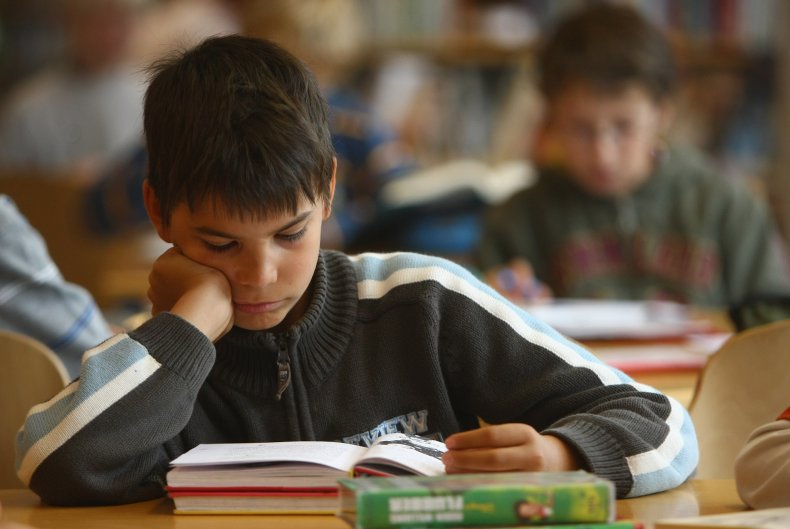 The Central York School District school board president Jane Johnson said in a statement that "a significant portion" of district parents complained over the content of the material. So, in November, the school board opted to freeze the material.
Johnson told local news station WGAL that it was because parents felt the material was "promoting unequal treatment of individuals on immutable characteristics."
The Hills, who have a biracial son in the third grade, said the list of banned materials was not made public by the school and many in the community didn't know about the situation until The York Dispatch reported on it.
Examples of banned materials include Malala Yousafzai's autobiography, CNN's Sesame Street town hall on racism, and other books, articles and documentaries created by primarily BIPOC authors.
Since then, students, parents and community members have argued with the school board over the list. Teens have been protesting in front of the school since last week. To help keep others informed, Jamie and another parent created the Central York Banned Book Club Twitter account.
Brad Meltzer, a New York Times best-selling author and creator of the "I Am" series that follows ordinary people who changed the world, is the writer of at least two books banned by the school board. Both his I Am Martin Luther King, Jr. and I Am Rosa Parks books are not permitted in the school.
Speaking to CNN, Meltzer said that he's heard teachers saying they're scared to even talk about race now due to controversy over Critical Race Theory. He added that he began writing the books to help teach kids about "amazing members of history" so they can learn about empathy, compassion and kindness.
"They can call it a freeze, but when kids can't get these books, it's a ban. And these kids can't get the story of Rosa Parks or Malala [Yousafzai] or others, it breaks my heart," he said.
Meltzer continued that he understands race is a hard subject to discuss, "but nothing good comes from not discussing something that's hard."
Amanda and Jamie agree. They said that in order for students to understand what's going on in the world, they need a multicultural, multiracial framework.
"Some people are stuck in an elementary education of what it means to be Black in America today," Amanda said.
The Central York School District has a school board meeting at 6:30 p.m. on Monday, where they are expected to discuss the ban.
Newsweek reached out to the Central York School District for comment but did not hear back in time for publication.