Germany's Martin Schulz Is Closing on Angela Merkel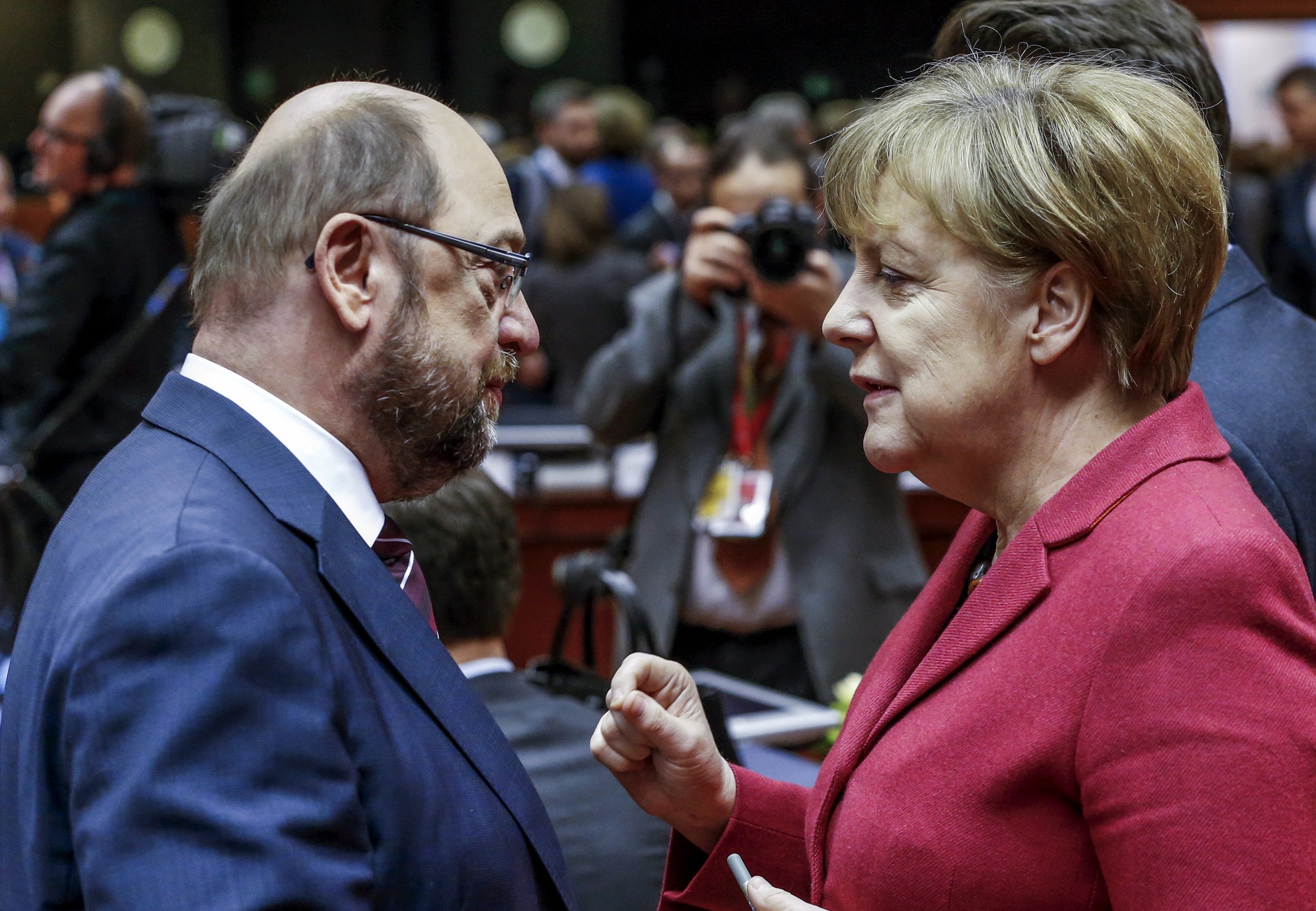 Angela Merkel's new rival for the German Chancellorship is within touching distance of matching her support, according to a poll published Wednesday.
Martin Schulz, the former president of the European Parliament who returned to Germany this month to contest the chancellorship for his Social Democrat (SPD) party, has so far succeeded in turning round his party's flagging fortunes.
The SPD had spent months wallowing at around 25 percent support. But a Forsa poll published Tuesday shows the party on 31 percent, its best result since 2012 and just three points shy of Merkel's CDU/CSU party.
Schulz's rise seems counterintuitive in an age of advancing populism and anti-globalization rhetoric; he has spent much of his political life in Brussels, and is known as "Mr Europe" on German talk shows.
But he has presented German voters with a fresh face after the SPD spent almost four years as junior partner in a grand coalition with the CDU/CSU under its previous leader Sigmar Gabriel.
The next test, however, will be on policy; Schulz has yet to present a program to the German public. With challengers to his left (the Left Party), the far-right (the Alternative for Germany) and the liberal center (the Greens and the Free Democratic Party), as well as Merkel, he will need to tread carefully to continue his advance.