'Marvel's Avengers' Release Date Announced, Gameplay Detailed at E3 2019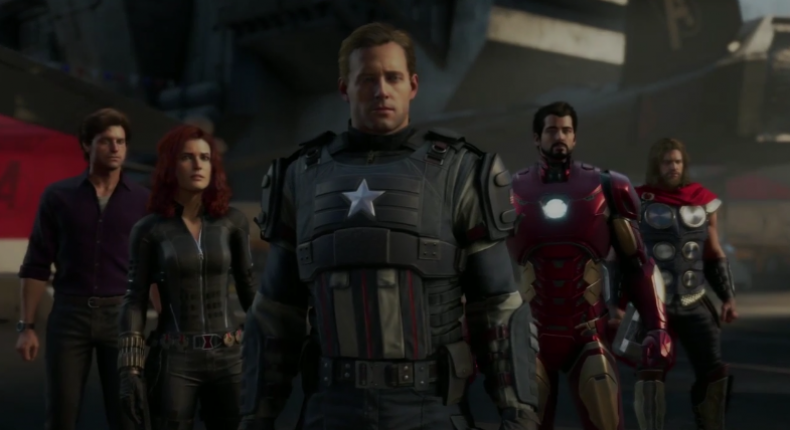 The latest trailer for Marvel's Avengers was shown during the Square Enix conference at E3 2019, revealing new gameplay details and the game's release date.
This is a new interpretation by Crystal Dynamics with the story beginning on A-Day, the opening of the Avengers West Coast headquarters. The party is crashed by thieves looking to steal new technology - called the Terrigen Reactor - that's used to power the headquarters when something goes awry and civilians are killed.
The Avengers are outlawed and five years later, a new threat comes forcing Earth's Mightiest Heroes to assemble once again.
Captain America, Hulk, Thor, Black Widow and Iron Man are playable characters. Hank Pym, aka Ant-Man, was also shown in a cutscene but was not confirmed to be a playable character - but it's highly likely they will be. It's also heavily implied that Cap loses his life in the opening sequences of the story and the Avengers have to assemble without him.
Some of the villains shown in the trailer include Taskmaster, and Abomination but there are plenty of mechs and goons to take down.
Players will be able to team-up with up to four friends online with a team of their choosing. Every character and region will be added to Marvel's Avengers for no extra cost. There will also be no loot boxes. This title will also have continuous updates to include more content for players to experience.
PlayStation users will receive early beta access and more exclusives.
Before E3 began, a since-revised E3 Coliseum listing for Marvel's Avengers, revealed how players will be able to customize their heroes and there will be co-op elements.
"Embrace your powers and join key members of the development team at Crystal Dynamics and the creative team at Marvel Games as they talk exclusively about the upcoming Marvel's Avengers. This is the defining Avengers gaming experience: an epic action-adventure that combines cinematic storytelling with continuous single-player and co-operative gameplay. Moderated by Andrea Rene, assemble in teams up to four players, master extraordinary abilities, customize your heroes to fit your playstyle, and combine powers to defend an ever-expanding world under constant threat."
Marvel's Avengers was originally called The Avengers Project when it was announced back in 2017. In the announcement trailer, various Avengers like The Hulk, Thor, Captain America and Iron Man
Marvel's Avengers will release for PS4, Xbox One, Stadia and PC on May 15, 2020.
What did you think of the latest information for Marvel's Avengers? Let us know in the comments section below.