Dutch Journalists Kidnapped by Colombia Marxists 'Were Looking for Mother of Adopted Child'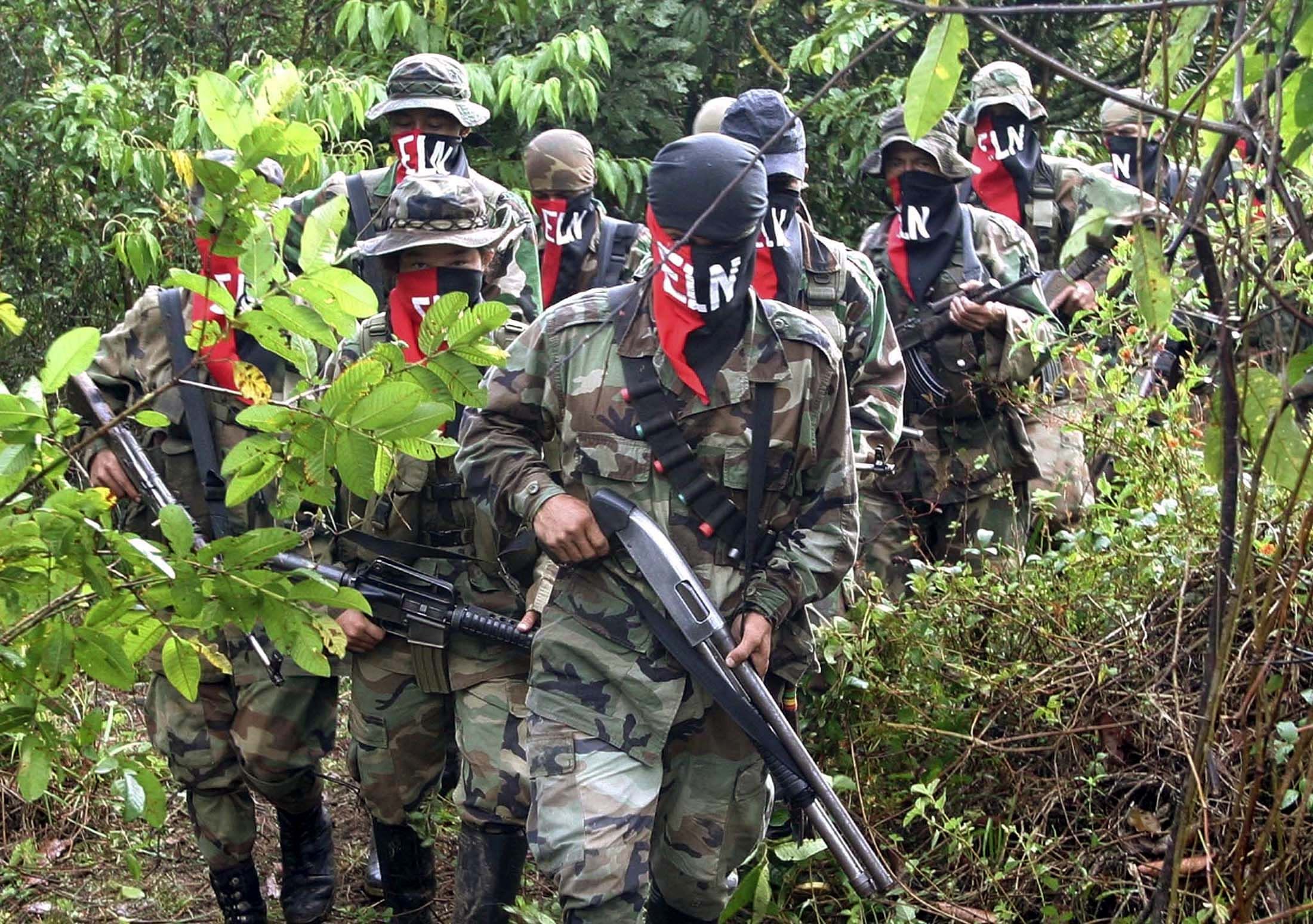 A Marxist rebel group in Colombia has captured two Dutch journalists, the Dutch ministry of foreign affairs confirmed on Tuesday.
The Dutch nationals were abducted in the area of El Tarra, close to the border with Venezuela, a Colombian police statement announced on Monday.
TV journalist Derk Bolt, 62, and his cameraman Eugenio Follender, 58, were working on an episode of the Dutch public broadcast programme "Spoorloos"—meaning "Without a Trace" in Dutch—dedicated to find missing people or long-lost family members.
Bolt, who hosts the show, and the cameraman were looking for the biological mother of a Colombian girl adopted by a Dutch couple, Dutch newspaper De Volkskrant reported.
A message about the disappearance of the journalists was posted on the Dutch programme's Facebook page on Tuesday announcing that the show will not be discussing the case until the two are freed. "We hope for understanding on our decision for radio silence: the safe return of Derk and Eugenio is paramount," the message read.
The area where the journalists were taken is also home to many armed groups, but the authorities suspect the Marxist rebel group National Liberation Army (ELN) to be responsible for the kidnapping.
Last year, ELN fighters kidnapped Spanish journalist Salud Hernandez along with two Colombian colleagues and released them after six days.
The government Ombudsman's office for human rights has demanded their immediate release.
A media channel affiliated with the ELN wrote on Twitter on Monday that they were "investigating to help clarify the case" of the missing journalists.
The ELN rebel group was formed in 1964 and counts among its ranks Catholic priests, students and peasant leaders and has traditionally used kidnappings-for-ransom as a mean to finance its operations.
The 2,000-strong ELN represents the the second biggest militant rebel group in the country after the Revolutionary Armed Forces of Colombia (FARC). Both groups, which the U.S. State Department lists as a foreign terrorist organization, have been waging war against the Colombian state for over 50 years, initially motivated by fighting land ownership inequalities, but later developing their activities into drug trafficking to finance their operations.
The Colombian government has held various rounds of peace talks with the rebels in the past few years. A peace deal with the FARC group was however rejected by a narrow majority of Colombian people in a referendum in October. The government and the rebels signed a new peace deal without popular consultation in November.
For the peace deal with FARC to work, the government needs to negotiate peace with the ELN, or else the rebel group will occupy the areas traditionally held by the FARC rebels, who have begun the process of surrendering their weapons. Peace talks with the ELN started in February after the group released a Colombian soldier they had taken hostage, but progress has been slow.
Dutch Journalists Kidnapped by Colombia Marxists 'Were Looking for Mother of Adopted Child' | World