Colombia to Sign New FARC Peace Deal Without Second Referendum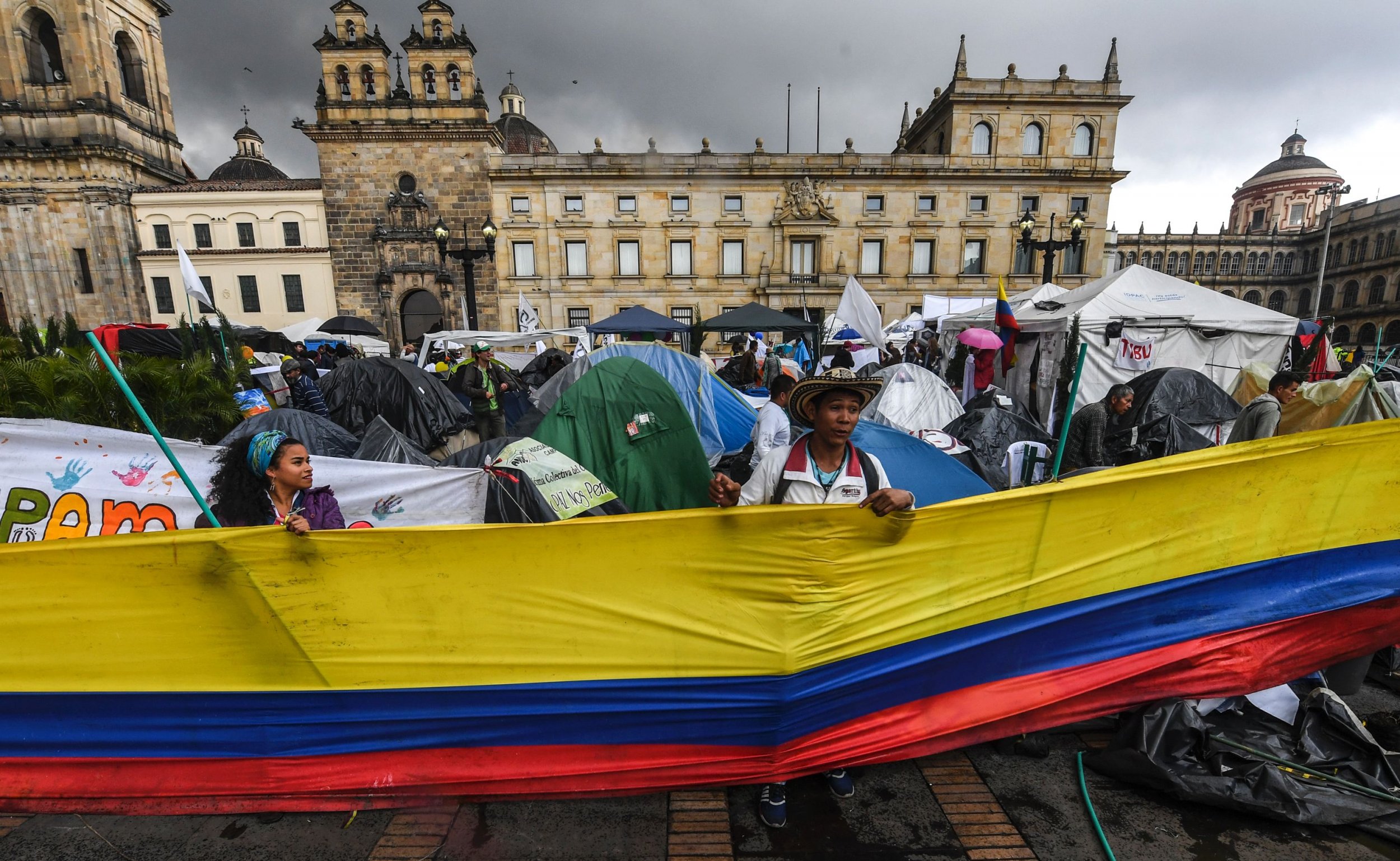 Colombia's government is planning to sign a new peace deal with FARC rebels on Thursday after the public rejected a previous deal in October.
The revised proposal will not be put to a popular vote but will instead be submitted to the country's Congress for approval, where the government has a sizeable majority.
The conflict between the Colombian government and left-wing FARC rebels has lasted for more than 50 years and left more than 260,000 people dead. A fragile ceasefire is currently in place but the government wants the revised peace deal signed urgently to prevent violence breaking out again.
The original peace deal was signed by both parties in September but was rejected by the Colombian public in a closely run referendum, where 50.21 percent voted against the deal while 49.78 percent voted in favor. Opposition groups said that the deal did not do enough to punish the Marxist rebels, who they said should receive substantial prison sentences rather than alternative punishments such as clearing landmines, as proposed by the original deal.
Colombian President Juan Manuel Santos said in a televised address on Tuesday that the new deal provided a "unique opportunity to close this painful chapter in our history." He added that the new accord "possibly won't satisfy everybody, but that's what happens in peace accords," the BBC reported.
Santos was awarded the Nobel Peace Prize in October for his efforts in establishing a lasting peace with the FARC rebels. He will be presented with the prize at a ceremony in Oslo, Norway, on December 10.
Opponents of the new deal, led by former president Alvaro Uribe, are calling for a second referendum on the revised peace accord, which they say is still too lenient on the rebels. Government and rebel negotiators made more than 50 changes to the original peace deal, but opponents said the changes were largely cosmetic.