Colombian President Juan Manuel Santos Wins Nobel Peace Prize for Truce with FARC Rebels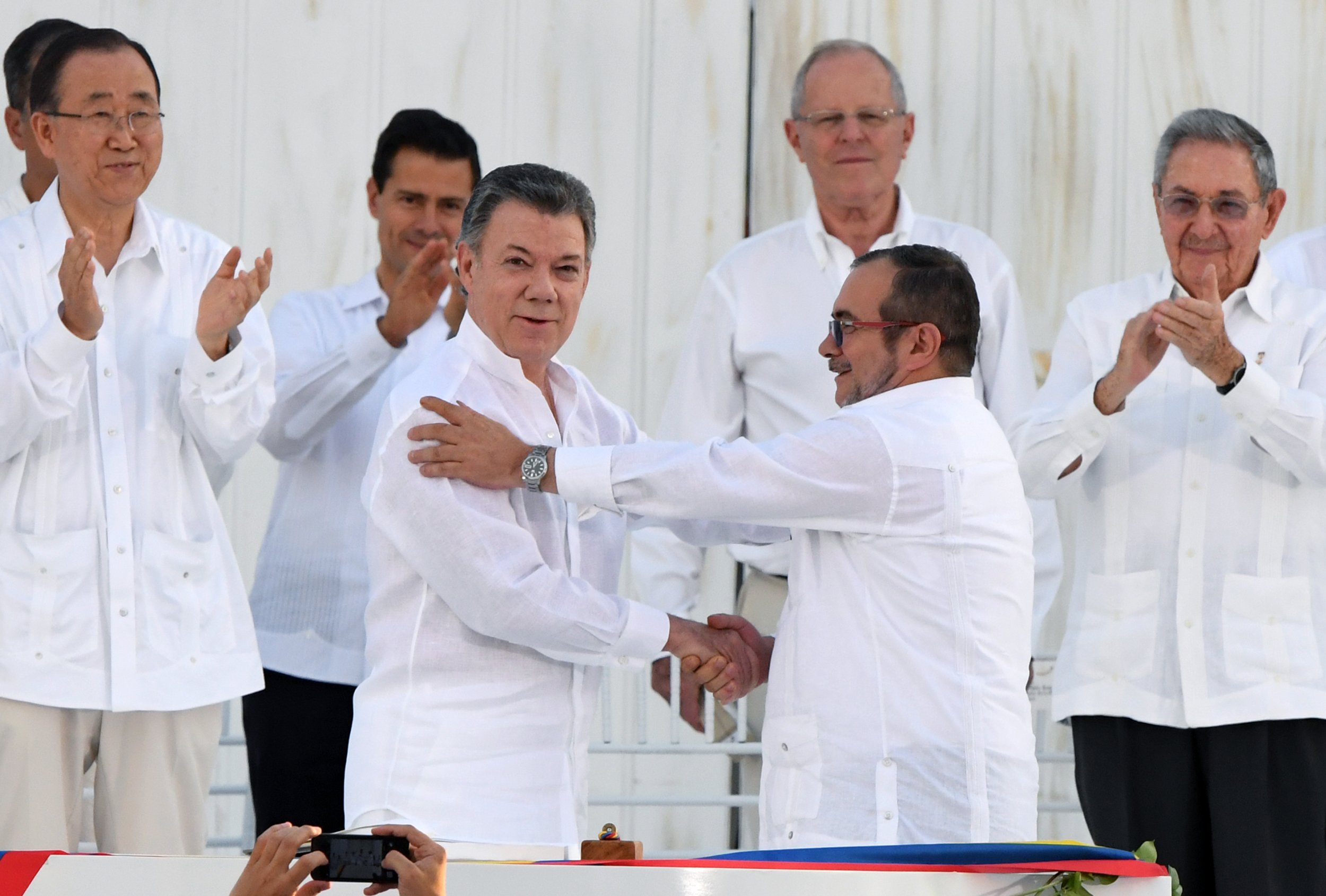 Colombian President Juan Manuel Santos won the 2016 Nobel Peace Prize on Friday for his efforts to strike a deal with FARC rebels after more than half a century of conflict between the two sides.
Santos struck a peace deal with the rebel group's leader Timoleon "Timochenko" Jimenez last month but it was narrowly rejected in a referendum on Sunday after four years of talks in the Cuban capital, Havana.
The vote was not legally-binding but Santos called it to ensure that the deal had legitimacy. Voters rejected the peace plan due to concerns that the agreement was too lenient on rebels for the alleged crimes committed during the protracted conflict.
The Norwegian Nobel Committee awarded Santos "for his resolute efforts to bring the country's more than 50-year-long civil war to an end," committee chairwoman Kaci Kullmann Five stated.
The Nobel Peace Prize is worth $930,000 and will be presented to Santos in Oslo on December 10. Santos announced an extension of the ceasefire with FARC rebels to the end of October to boost the chances of resurrecting the peace deal.
The conflict between FARC and government forces, which has also involved other paramilitary groups and drug gangs, has left more than a quarter of a million people dead, millions displaced and 45,000 missing in more than half a century of fighting.
After the rejection of the deal, it is likely that any new agreement between the two sides would see harsher conditions for the FARC rebels, as many do not wish to see them immune from prosecution.
Leader of the FARC rebel group Rodrigo Londono—also known as Timoleon "Timochenko" Jimenez—Monday stated his and the group's desire for peace and willingness to address issues preventing the success of the peace deal.
He said that the outcome of the referendum "does not mean the battle for peace is lost" in a televised message from the Cuban capital, Havana.