Mary Trump, the psychologist and author who has been unsparing in her criticism of her extended family, has suggested that her uncle, Ex-President Donald Trump, harbored little regret about the violence that took place on January 6 in the U.S. Capitol.
The January 6 committee heard on Monday how Trump allies at Fox News, as well Donald Trump Jr, had pleaded with former Chief of Staff Mark Meadows to get the then-president to call off his supporters who had stormed the U.S. Capitol.
Vice chair Liz Cheney (R-WY) read out texts Meadows provided that had been sent on January 6 from Fox News anchors, Laura Ingraham, Sean Hannity and Brian Kilmeade, all calling for the ex-president to tell his supporters to go home.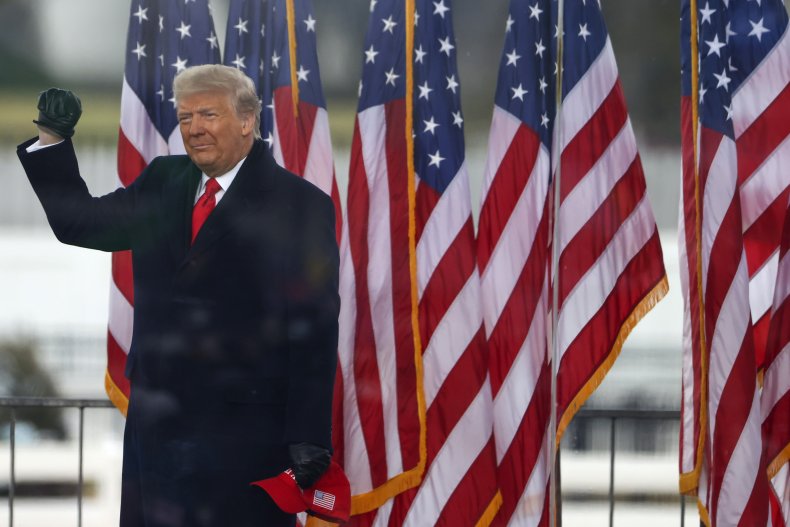 Trump Jr. texted Meadows that his father has "got to condemn this sh*t ASAP," Cheney told the hearing before the committee unanimously voted to move forward with contempt charges against Meadows after he declined to appear for a deposition.
During an interview with MSNBC, Mary Trump was asked whether she thought the texts showed that even with events spiraling out of control on January 6, Fox hosts and Trump Jr thought that the former president could call a halt to the violence.
Mary Trump replied, "They didn't just believe it, they knew it, because he did.
"What they also knew though is that even though this horrific situation had gotten out of hand, they were directly responsible for creating it, as was Donald, and he was revelling in it.
"The only thing that disappointed him is that it didn't work that day," she said.
Her best-selling book, Too Much and Never Enough, describes a dysfunctional family and she has been heavily critical of the former president.
She told MSNBC anchor Lawrence O'Donnell on Monday she was not sure why any of those sending the texts expected that her uncle would try to rescue Republican congress people who were under as much threat as the Democrats.
"I know we shouldn't be surprised at the breathtaking cynicism of people like Laura Ingraham, but still there is so much information we don't know and my guess is that it is infinitely more damning than what we have already heard."
She also said Trump Jr had contacted Meadows, rather than his father directly out of "cowardice." This was because, in her view, "Donnie knew that the message he was delivering was the message his father did not want to hear."
"The question I have is how much was Mark Meadows pushing hard to get the truth to Donald and my guess is not very hard at all," she added.
The January 6 committee's criminal contempt report against Meadows will be voted on by the House, after which it will be referred to the Justice Department.