Mary Trump's Brother Says She Shouldn't Publish Tell-All Trump Book
President Donald Trump's nephew is encouraging his sister Mary to halt plans to publish a tell-all book she wrote about her extended family, according to The Daily Mail.
The book, titled Too Much and Never Enough: How My Family Created the World's Most Dangerous Man, is slated to be published next month by Simon & Schuster. According to Fred Trump III, if published the book would violate a nondisclosure agreement he and Mary signed. The agreement, which the siblings signed in 2001, marked an end to a lawsuit they filed alleging they were unfairly cut out of their grandfather's will, who was suffering from Alzheimer's when he passed away in 1999.
"At the time that our lawsuit with the family was resolved, Mary and I had each received a generous financial settlement from the family and were more than willing to agree to execute non-disclosure provisions, all of which had been approved and recommended by our attorneys and advisors at that time," Fred Trump III said in a statement obtained by The Daily Mail.
"In my opinion, those provisions of the 2001 settlement agreement are still in effect and binding today and I have continued to honor them," his statement continued.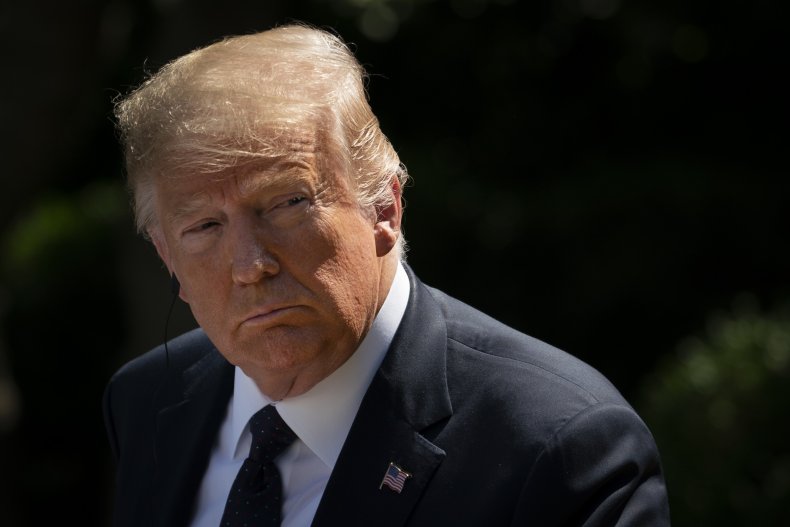 According to a preview on Simon & Schuster's website, Mary Trump's attendance at family events throughout her childhood give her a unique perspective from which to comment on the president's path to the White House.
"She describes a nightmare of traumas, destructive relationships, and a tragic combination of neglect and abuse," the book description read.
"Mary L. Trump has the education, insight, and intimate familiarity needed to reveal what makes Donald, and the rest of her clan, tick. She alone can recount this fascinating, unnerving saga, not just because of her insider's perspective but also because she is the only Trump willing to tell the truth about one of the world's most powerful and dysfunctional families," the description concluded.
As news of Mary Trump's upcoming book spread last week, the president and his family began taking steps to prevent its publication. Earlier this week, the president's younger brother, Robert Trump, submitted a restraining order request in a New York court in the hope of delaying or altogether stopping the book's release. A judge in Queens dismissed the request on Thursday, according to the New York Daily News.
The failed legal attempt comes just days after another book the Trump administration sought to block was published, also by Simon & Schuster. The Room Where it Happened, written by former National Security Adviser John Bolton, has been widely condemned by the president and many of his allies for the unflattering stories it shares from deep inside the White House.
In a statement obtained by The Daily Mail, Simon & Schuster brushed off Robert Trump's court challenge and said Mary Trump "has written a compelling personal story of worldwide significance, and we look forward to helping her tell her story."
The publishing company did not respond to Newsweek's request for further comment in time for publication.
Mary Trump's book is scheduled to be published on July 28.