Actress Mary Tyler Moore Dies at 80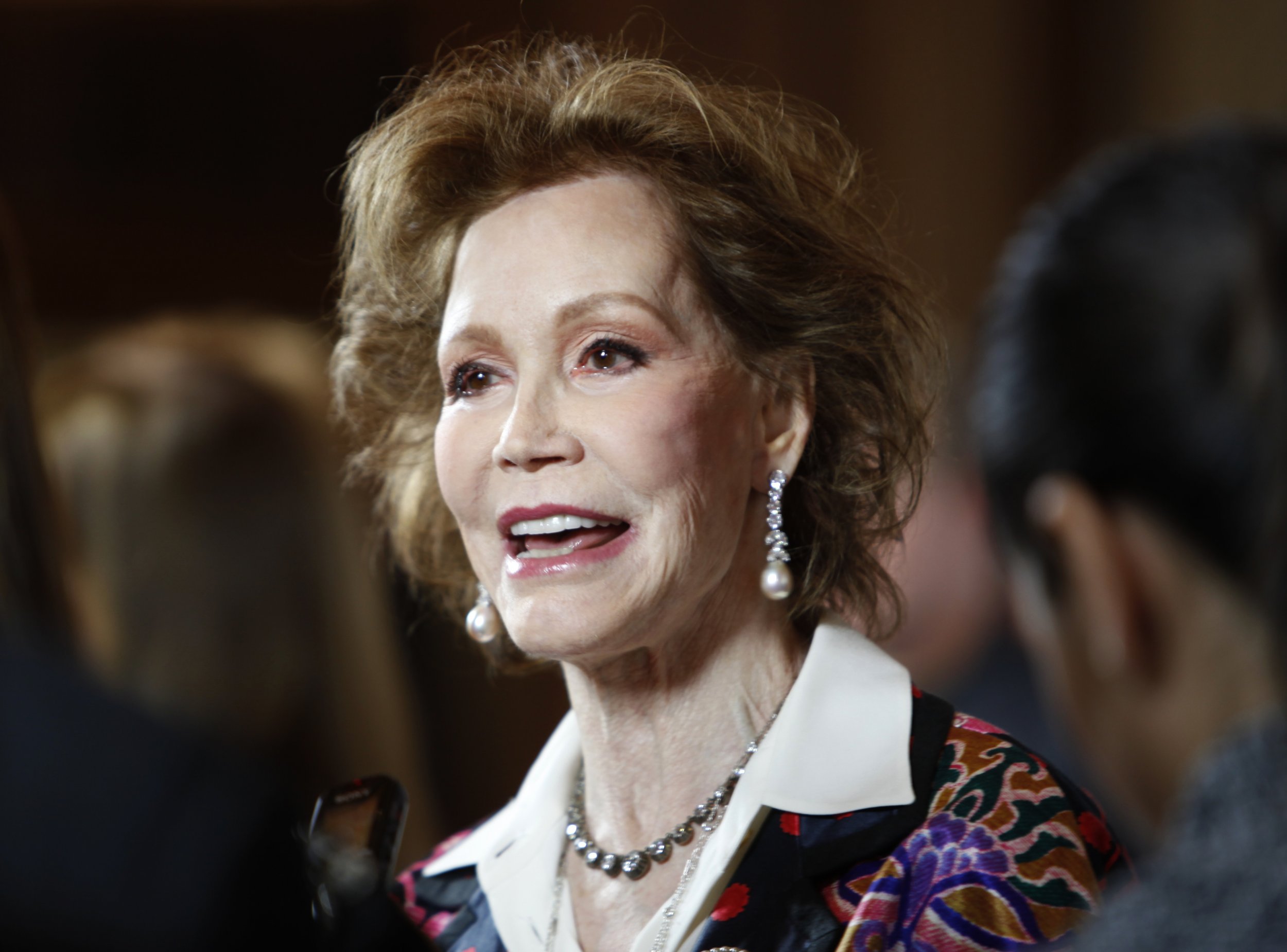 Mary Tyler Moore has died at the age of 80, her publicist says. TMZ reported Wednesday afternoon that the actress was in "grave condition" in a Connecticut hospital and that family members were saying goodbye. About an hour later, news of her death broke.
Related: Debbie Reynolds, Hollywood legend, dead at 84
Moore was diagnosed with Type 1 diabetes at the age of 33 and underwent brain surgery in 2011. "A groundbreaking actress, producer and passionate advocate for the Juvenile Diabetes Research Foundation, Mary will be remembered as a fearless visionary who turned the world on with her smile," her publicist said.
Born in Brooklyn, New York, Moore is best remembered for her role on The Mary Tyler Moore Show, which ran from 1970 to 1977, and before that The Dick Van Dyke Show, which ran from 1961 to 1966. In 1980, she was nominated for an Academy Award for best actress for her role in Ordinary People. She would lose to Sissy Spacek, but the film took home the Oscar for best picture.
Moore wrote two memoirs, After All and Growing Up Again, which detailed her struggle with both diabetes and alcoholism. She was the international chairman of the Juvenile Diabetes Research Foundation and worked for years as an animal rights activist.
Celebrities have taken to Twitter to commemorate her life:
Rest in peace, Mary.
Read more from Newsweek.com:
- 'Star Wars' actor Carrie Fisher dies at 60
- The Carrie Fisher/Debbie Reynolds documentary is coming to HBO
- Carrie Fisher on how George Lucas stole her identity