Maryland Expands Coronavirus Testing After Reporting Largest Daily Increase in Cases
Starting later this week, Maryland residents will have access to diagnostic tests for the novel coronavirus whether or not they show symptoms, and without arranging an appointment.
Tests will be administered at no cost out of pocket, Governor Larry Hogan said in an announcement on Tuesday.
Hogan explained that Maryland's ability to expand eligibility criteria for diagnostic assessments came after reaching "a critical milestone" in its long-term testing goals. At the end of April, Maryland purchased and acquired 500,000 testing kits from South Korea in an effort to bolster its response to the virus outbreak.
As of Monday, the state had administered 200,000 tests to identify active infections over the course of the pandemic, equating to roughly 3.5 percent of Maryland's population. Citing this development, Hogan said his administration's partnered with Maryland's Department of Health to provide further testing, appointment-free, at designated community-run testing sites across the state. Three of them, located in Baltimore, Anne Arundel and Prince George counties, will open as drive-through clinics on Thursday. A second site in Prince George County will open next week, according to the governor's announcement.
"This will help doctors diagnose and treat new cases more quickly, and it will further increase the safety of our state for all citizens," Hogan said in reference to testing for asymptomatic individuals, who the Centers for Disease Control and Prevention have warned can likely still transmit the virus to others. In addition to new drive-through sites, Maryland pharmacies are now permitted to order and administer diagnostic tests, per an emergency order issued by the governor on Tuesday.
Maryland's plans to expand testing for novel coronavirus infections were unveiled shortly after its Department of Health reported the state's highest single-day increase in confirmed cases since the pandemic's onset. It's Tuesday report showed 1,784 cases and 60 deaths in the past 24 hours. The latest daily case count surpassed Maryland's previous high of 1,730 single-day diagnoses, reported on May 1.
Data provided by Maryland's health department indicates a slightly higher incidence of new cases confirmed daily throughout the state in May as compared to previous months.
As of Tuesday afternoon, 41,546 people had tested positive for the novel coronavirus in Maryland since March, and 2,081 had passed away as a result, according to Johns Hopkins University's tracker. An additional 2,817 people had recovered after contracting the infection.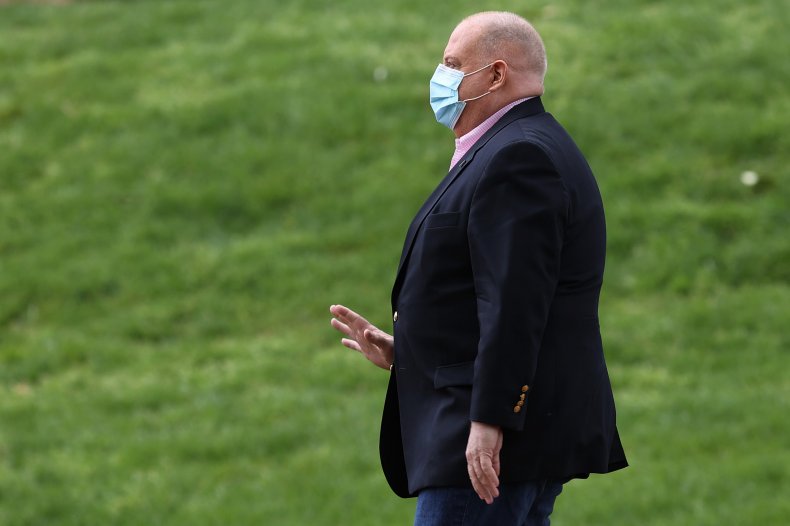 Businesses across several sectors of Maryland's economy, including retail establishments, places of worship and hair salons, were permitted to reopen on Friday, following nearly two months of mandated closures. Outdoor recreational facilities like golf courses and campgrounds opened earlier, on May 7. Hogan detailed the reopening plan in an executive order released one day earlier and later amended, which stated that easing restrictions followed the stabilizing rates of statewide hospitalizations related to the coronavirus.
Maryland's health department reported 1,421 people hospitalized on Tuesday, with 537 patients occupying beds in intensive care units (ICU) and 884 admitted for acute care. Its data showed hospitalizations had decreased since reaching a high of roughly 1,700 during the first week of May, while ICU occupancy numbers had remained generally steady since an initial climb reported in early April.