Pro-Trump Clothing Sparks Massed Brawl at High School Football Game, Hospitalizing Officer
Police and education officials in Maryland have been told to watch out for trouble at high school football matches sparked by political differences, after fisticuffs broke out among spectators at one match over clothing endorsing President Donald Trump.
Tempers flared during a game between Old Mill and North County high schools in Glen Burnie, Anne Arundel County. Spectators wearing pro-Trump slogans, and those who took exception to them, began shouting insults at each other, CBS Baltimore reported.
A police officer was escorting spectators from the ground when a fight broke out between the two groups. The officer was punched twice in the head and had to be treated for concussion. A juvenile has been charged over the fracas, which took place on September 27.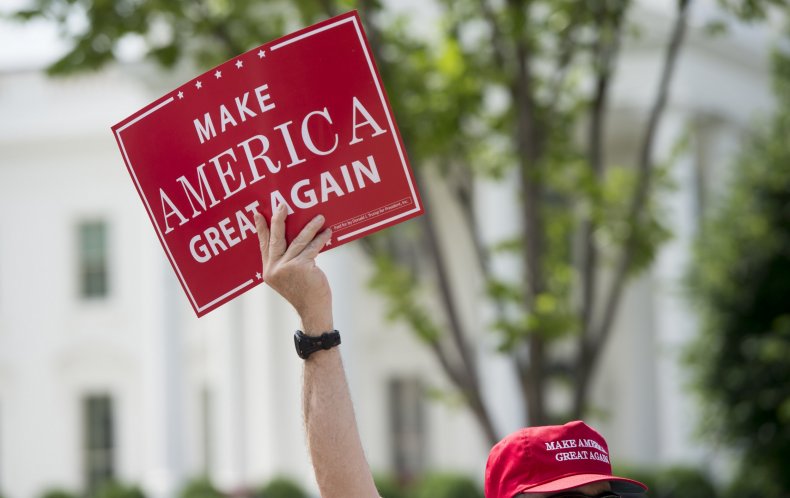 This incident came two weeks after a game on September 13, when a tense atmosphere spilled over into violence. A black player from the Arundel team said that a white player from the Severna Park team outfit insulted him during a break in play.
Fans from Severna Park, who were wearing clothes with pro-Trump messages, then traded insults with fans of the opposing team, leading to a police investigation. No charges were filed.
Principals of both schools sent letters home to students telling them to show better sportsmanship.
Bob Mosier, a spokesperson for Anne Arundel County Public Schools, said that police and senior school administrators in the county would be attending matches throughout October to keep an eye on games and make sure there is no trouble, especially where there larger crowds and teams that have bigger rivalries, The Capital reported.
The publication said there were 78 hate or bias incidents in Anne Arundel County last year, the highest in the state of Maryland.
Monique Jackson, deputy superintendent of schools, said that spectators and players are using high school football matches to vent political differences.
"They want to use it as a social venue... sometimes things happen and sometimes there are violations of the code of conduct," she said.
Pro-Trump clothing, such as Make America Great (MAGA) hats, has sparked tensions elsewhere in recent days, with protesters burning them outside a Trump rally in Minneapolis last Thursday, Fox News reported.
Before the event, the police union from Minnesota's biggest city produced a pro-Trump T-shirt for off-duty officers, after initially being ordered not to wear clothing with political messages. The "Cops for Trump" T-Shirt featured an American flag in the shape of Minnesota next to three police badges.
Last week, Jahangir 'Johnny Woo' Turan, 42, said he was beaten up for wearing a MAGA hat at an event on Canal Street, Manhattan in July, The New York Post reported.