Maryland Senators See Joe Biden's Immigration Policy as Key To Grant Citizenship To TPS Holders
Maryland's Democratic Senators Chris Van Hollen and Ben Cardin have introduced the SECURE Act which would provide a pathway to permanent resident status for over 400,000 immigrants who have Temporary Protected Status (TPS) after fleeing natural disasters and civil unrest in their home countries and relocating in the United States.
Both believe that Biden's early moves to reform the U.S. immigration system have created a political environment where the SECURE Act could find possibly become a reality.
The administration of former President Donald Trump had argued that immigrants living in the U.S. with TPS should be deported back to their home countries as the status was meant to be temporary and the conditions that first compelled them to immigrate to the U.S. had likely improved.
However, Van Hollen and Cardin believe that the Trump Administration's threats of deportation and the requirement that TPS immigrants must re-apply for the status U.S. every six to eighteen months, both created a destabilizing environment for TPS recipients.
Van Hollen and Cardin's bill would provide a path to residency for TPS recipients who had come from El Salvador, Haiti, Honduras, Nepal, Nicaragua, Somalia, Sudan, South Sudan, Syria and Yemen, according to The Hill.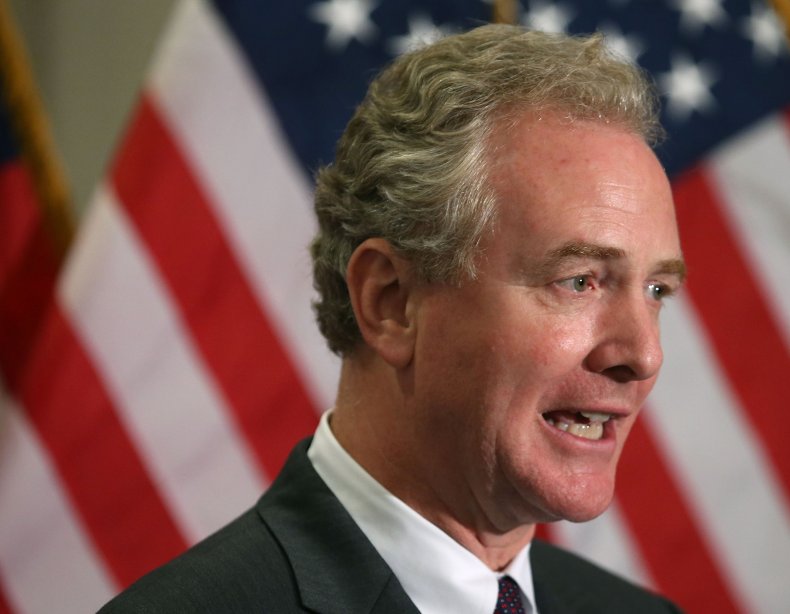 "For decades, our country has welcomed and protected those fleeing violence and turmoil around the world," Van Hollen said in a statement. "Many have lived here legally for over twenty years—and have come to call our country home. But over the last four years, the livelihoods of these individuals have been under constant threat. Now, alongside the Biden Administration, we must prioritize providing TPS recipients security and certainty."
Although The SECURE Act was introduced and died in Congress last year, its re-introduction this year comes as newly elected President Joe Biden and a Democrat-led Congress considered sweeping change on immigration.
In his first few days in office, Biden issued executive actions to undo Trump's travel ban from Muslim-majority countries, his wall construction on the southern U.S. border and a re-strengthening of Obama's Deferred Action for Childhood Arrivals (DACA) program.
Additionally, Biden has also declared his intention to present legislation that would provide an eight-year path to citizenship for the estimated 11 million undocumented immigrants currently living in the United States.
"For him to do as much on immigration on day one was a clear message that the last four years of a stridently anti-immigrant administration were going to be turned around as fast as possible," said Ali Noorani, executive director of the National Immigration Forum, a group that has worked on bipartisan immigration legislation with the consultation of faith, law enforcement and business leaders.
However, at the beginning of February, more than 160 immigration and criminal justice groups across the U.S. signed a letter saying that Biden's immigration policy must do more than just erase Trump's zero-tolerance immigration policies.
The groups also called for an end to Operation Streamline, which facilitates mass sentencing in court, a suspension of unauthorized entry and re-entry prosecutions and the termination of the Department of Homeland Security's contracts with private prisons.
Newsweek contacted Senators Van Hollen and Cardin for comment.