'The Masked Singer' Episode 5 Spoilers & Recap: All Performances and Clues, Plus Who Was Unmasked
"The Masked Singer" returns Wednesday at 9 p.m. EST. Check out our spoilers and live recap of episode 5 "Mix and Masks" including clues and guesses for who's behind the Unicorn, Lion, Rabbit and Alien Masks
The Masked Singer returns for its fourth episode Wednesday, January 23 to reveal yet another masked singer. Based on a Korean reality TV Series, King of Mask Singer, the American version became an instant hit with NBC viewers, drawn in by collective puzzling over the secret identities of the singers behind the masks. Episode five, Mix and Masks, aims to shake things up a bit, taking two performers from week one ( Unicorn and Lion) and pitting them against a pair of week two contestants (Rabbit and Alien). During tonight's episode, the singers will perform solo and as a group.
Which Singers Have Been Unmasked So Far?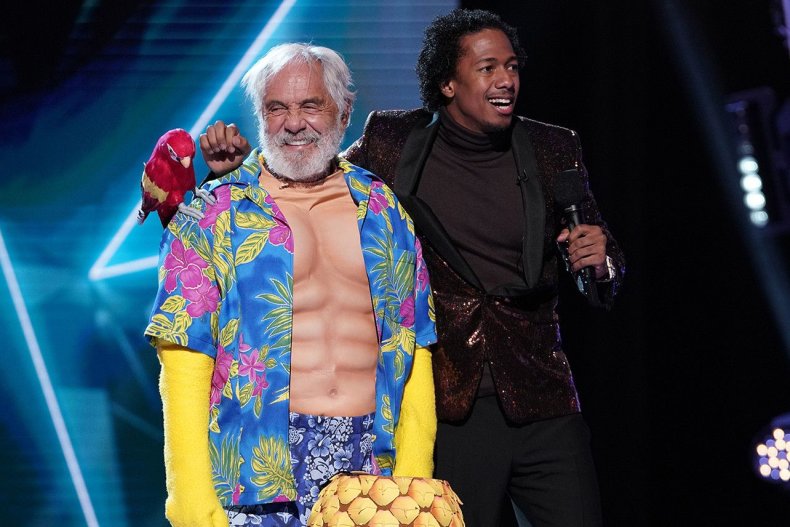 Episode one saw the first six contestants - Hippo, Unicorn, Lion, Deer, Monster, and Peacock take the stage with the Hippo being unmasked at the end as the Steelers' Antonio Brown . During Episode two, the next six contestants — Rabbit, Alien, Raven, Pineapple, Poodle and Bee — faced off against one another while also wearing elaborate head-to-toe costumes. At the end of the episode, the Pineapple received the lowest number of votes and was revealed to be Tommy Chong from the comedy duo Cheech and Chong. In episode three, the Deer got the lowest number of votes and, when unmasked, was identified as former NFL Quarterback and sports analyst Terry Bradshaw and in episode four viewers said goodbye to the Poodle who turned out to be comedian Margaret Cho.
Once the show begins, we'll be providing a live-blogged recap of everything that happens, including the clues given and songs performed by each of the masked contestants. You can also check out our earlier recaps and guesses for who might be behind the masks, here.
The Masked Singer Episode 5 Spoilers and Recap: Who Are Behind the Masks? Which Singer was Unmasked?
The Unicorn was unmasked Wednesday evening. Her Identity is: Tori Spelling!
All other clues, recap, and performances listed by singer below.
Who Is The Rabbit? (Clues and Spoilers)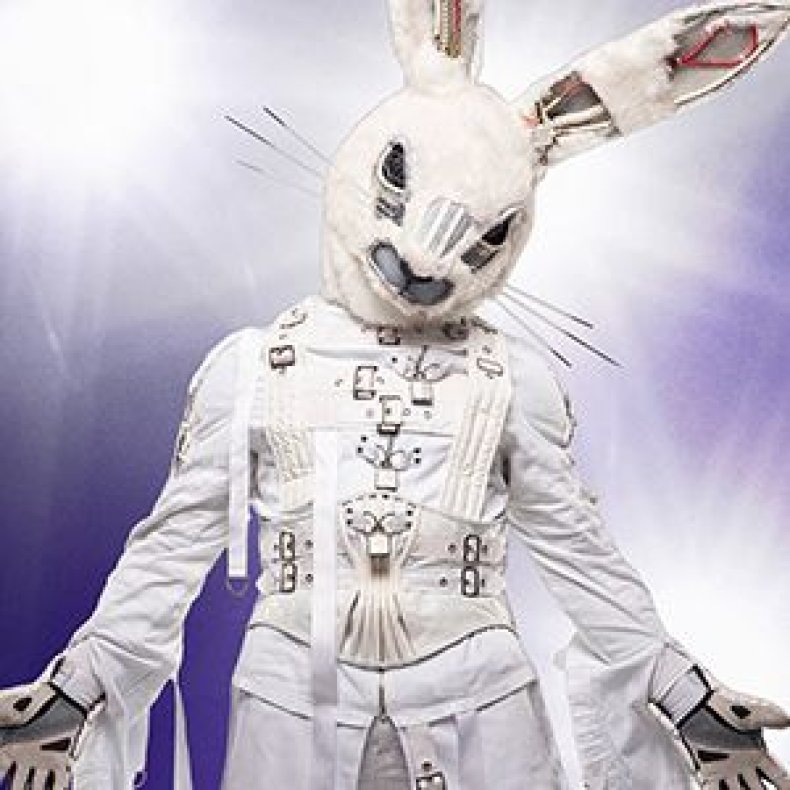 Episode 5 Clues:
Well howdy, friends, I've been working my tail off trying to keep you guessing about who I am and showing off my range is part of my master plan to throw you off.
I've done Latin Pop, then Country twang. Tonight I plan to try to confuse the judges again with some R&B
(In the video we see the Rabbit hiding behind a green trash can and then he disappears)
What can I say, I'm a trickster. I bounce here, I hop there and then I'm gone.
So chew on this (he is inside a building with a sign that says "Brooklyn Pizza Available") — I'm about to bust out all the old school moves.
If you think you're confused now, just wait.
Special Item Shown: Magician Kit - "It's another way I like to impress audiences."
What the Rabbit Sang: Poison by Bell Biv DeVoe
The judges love his performance and Jenny McCarthy says the Rabbit's performance definitely reminds her of a boy band. Though the Rabbit has a Magician's set as his special item, the judges don't think he's a professional magician. Ken thinks it's and 80's boy band member like Donnie Wahlberg. Jenny thinks Zack Brown.
Who Is The Unicorn (Unmasked as Tori Spelling)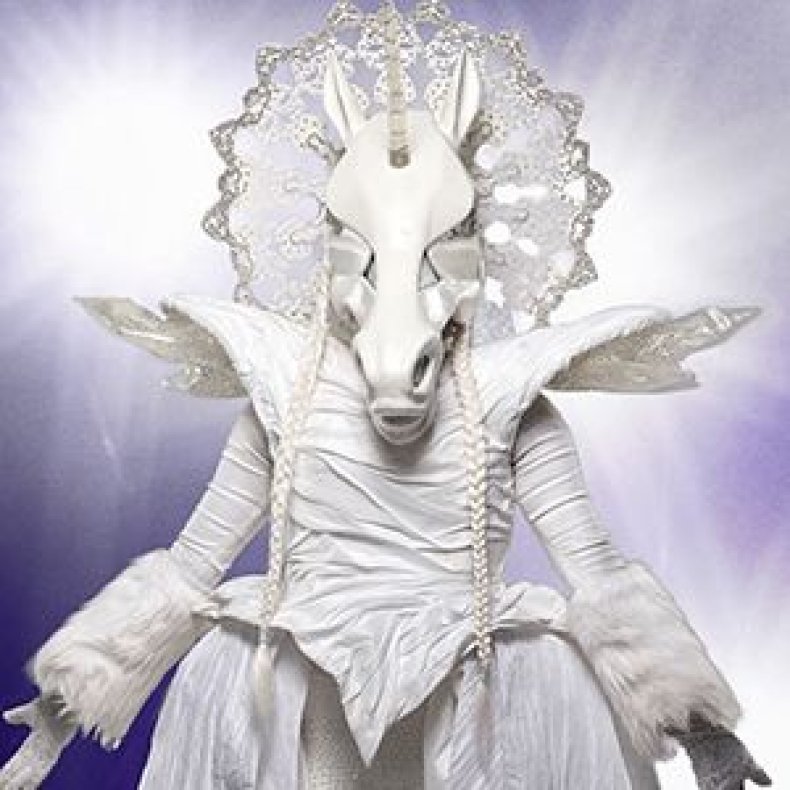 Episode 5 Clues:
(Unicorn is sitting in a chair with an Orange TV beside her.)
When I first floated onto this stage four weeks ago, I was terrified.
Performing in front of people has always been my biggest fear.
The amazing support of the panel and all the love from the crowd has made me feel like I'm in heaven.
(In the background there is a grand piano.)
Throughout this magical journey, I've been able to craft a new identity
(We see the Unicorn knitting)
For years I hid behind a different kind of mask of my own making - low self-esteem
But here I have been able to live vicariously through the unicorn
And I have been able to use my voice with a confidence I have always dreamed of having
I could do cartwheels right now I am so happy.
Tonight I don't care what anyone thinks — I love who I am and I am proud of the hills where I come from.
(There are ravens on the piano.)
Revealing Item: Typewriter - "This typewriter has created a lot of magic."
What the Unicorn Sang: I Love It by Icona Pop
The judges picked up on the crafty and writer hints and suggest that she could be Lauren Conrad from The Hills. Ken is sticking with the Tori Spelling theory.
Who Is The Alien (Clues and Spoilers)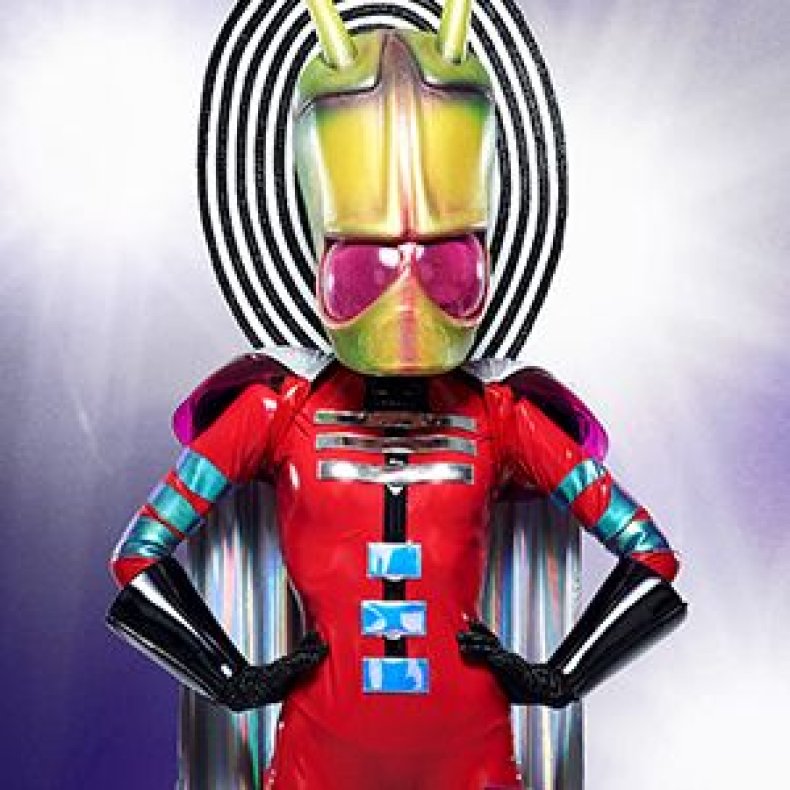 Episode 5 Clues:
Being in this competition has been such an incredible experience.
I've spent my whole life under the microscope, poked and prodded and for the first time I'm unknown.
No one talks to me or sees me. (She is reading a book called "How to Take Over the World"
I'm finally getting some peace and quiet and I love it ( The Alien is trimming hedges in her garden.)
Growing up I always craved the simple life (The alien is on a picnic and pulls out a food item and says "Oh that's hot")
But it seems being born in a famous family I was destined for the limelight.
I mean, I'm only human — even when I put the mask on (There is a snake in the grass)
And tonight what I'm bringing with this performance is how I'm feeling inside — happy
Revealing Item: Police Badge from Indiana - "This badge is not a prop. I'm sworn to protect and serve."
What the Alien Sang: Happy by Pharrell Williams (Her voice is very different this week! Deeper and more sultry.)
Jenny is convinced the singer is Nicole Richie or Paris Hilton. Nicole notices the soul in her voice and names LaToya Jackson or Paula Abdul.
Who Is The Lion (Clues and Spoilers)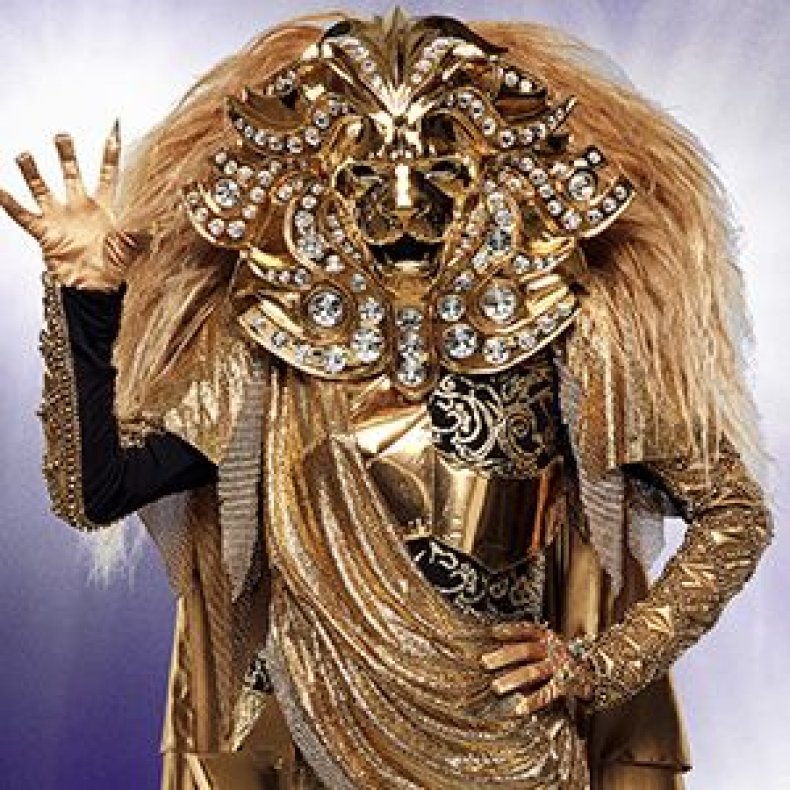 Episode 5 Clues:
The last time I performed Nicole wasn't impressed by my voice, but tonight I am here to prove that being on stage is my destiny.
When I sing I try to open up my whole heart so I can be a model of courage and vulnerability — just like the lion in my favorite movie, The Wizard of Oz.
They say there is no place like home and I feel at home on this stage.
So it's time for me to stop being all sugar and spice — tick tock, the twister is coming.
You don't think I am a professional singer? Then it's time for me to let out my roar.
Revealing Item: Hair Scrunchie - "It's a family heirloom"
What the Lion Sang: California Dreaming by Sia
The judges are convinced she is a professional singer. Rob picks up on a clue that makes him think of Destiny's Child. Jenny thinks someone who has collaborated with Kesha. Nicole suggests Mel B.
When Does The Masked Singer Air? How To Watch
The Masked Singer airs every Wednesday at 9 pm EDT on Fox. You can watch it live online the next day via HULU.
Who do you think is behind the masks? Share your thoughts in the comments below!