'The Masked Singer' Episode 3 Spoilers & Recap: Clues & Performances, Plus Who Was Unmasked
The Masked Singer returns Wednesday at 9 p.m. EST. Check out our spoilers and live recap of the show including clues and guesses for who's behind the Unicorn, Lion, Deer, Monster and Peacock masks.
The Masked Singer returns for its third episode Wednesday, January 16 to reveal yet another masked singer. Based on a Japanese reality TV Series, The Masked Singer became an instant hit with American fans as they agonized over who the faces are behind the illusive masks. During episode three, the remaining five masked singers from episode one will return to the stage in order to perform for the audience and offer a few more clues as to their secret identities.
Which Singers Have Been Unmasked So Far?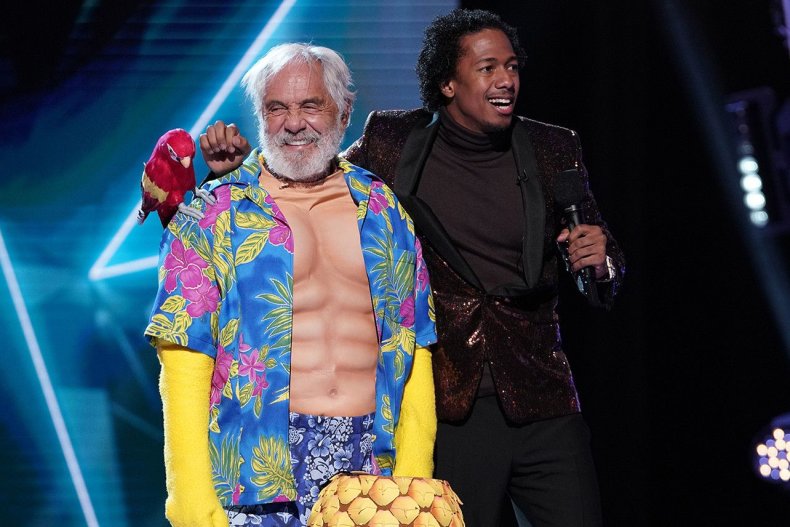 If you're tuning into the show for the first time The Masked Singer is a super silly singing competition that's less about having killer chops and more about making the audience scratch their heads. The show takes 12 secret celebrities and provides a small handful of clues for each of them before they perform. At the end of the night, whichever performer the audience deems the worst singer will end up being unmasked while the remaining members move on to the next round of the show. In time, all masked performers will be revealed but until then we'll all be driven collectively crazy trying to sort out who is behind the elaborate facades.
Episode one saw the first six contestants - Hippo, Unicorn, Lion, Deer, Monster, and Peacock take the stage with the Hippo being unmasked at the end as the Steelers' Antonio Brown . During Episode two, the next six contestants — Rabbit, Alien, Raven, Pineapple, Poodle and Bee — faced off against one another while also wearing elaborate head-to-toe costumes. At the end of the episode, the Pineapple received the lowest number of votes and revealed to be Tommy Chong from the comedy duo Cheech and Chong.
Once the show begins, we'll be providing a live-blogged recap of everything that happens, including the clues given and songs performed by each of the masked contestants. In addition, we'll provide our best-guessed spoilers for who might be behind each of the masks. Episode three is one you won't want to miss, so be sure to check in with us on Wednesday at 9 p.m. EDT for a full recap of the event. You can also check out our earlier recaps and guesses for who might be behind the masks, here.
The Masked Singer Episode 3 Spoilers and Recap: Who Are Behind the Masks? Which Singer was Unmasked?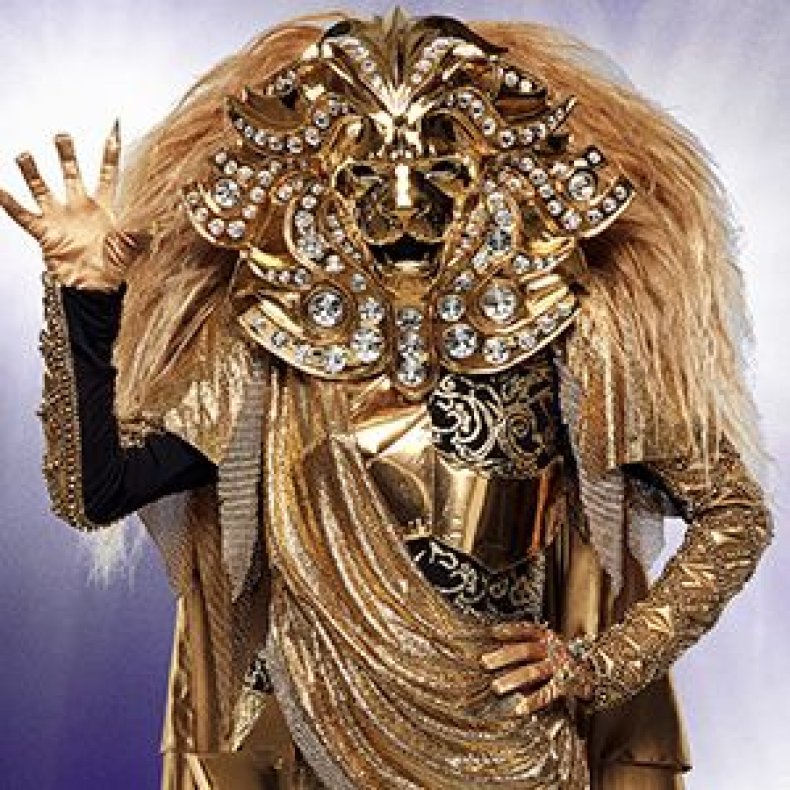 Who Is The Lion? (Clues and Spoilers)
During episode one, the judges believed the singer is perhaps Lady Gaga, someone from Destiny's Child or the Spice Girls. The Lion's identity is probably the one the internet has quarreled about the most with guesses including Paris Jackson, Rumer Willis, Carrie Underwood a Kardashian and a billion other theories. Only time will tell with this one.
Website Clues: The video clip shows the lion building something that looks like a wine rack. The caption says, "Lions love to build things."
Week 3 Clues:
After my last performance, the panel's glowing comments about my voice put me on cloud nine
Now I feel like I could be a front-runner.
I've always loved to sing but the anonymity of the mask has made me feel truly courageous.
For me using my voice to help others has always been very important
I tell my pride you have to be strong and stand up for what you believe in.
So tonight I'm gonna give it all I've got and I'm gonna sing my heart out because this lion is gonna win.
The video shows many scenes of women's rights and laborer rights rallies. At one point the Lion is holding a newspaper that says "Gold Discovered in Hailey."
There is no gold or platinum on my walls at home ... yet.
What the Lion Sang: Feeling Good - Nina Simone
The judges think the Lion is an activist of some kind. Robin and Nicole can't agree if the Lion is a singer or an actress. Robin believes she is an older singer. Hailey Baldwin's name is thrown out. The Lion says the judges are nowhere near guessing who she is.
RELATED: Who is the Lion on 'The Masked Singer?' Here are the Internet's Best Guesses
Who Is The Deer? (Revealed!)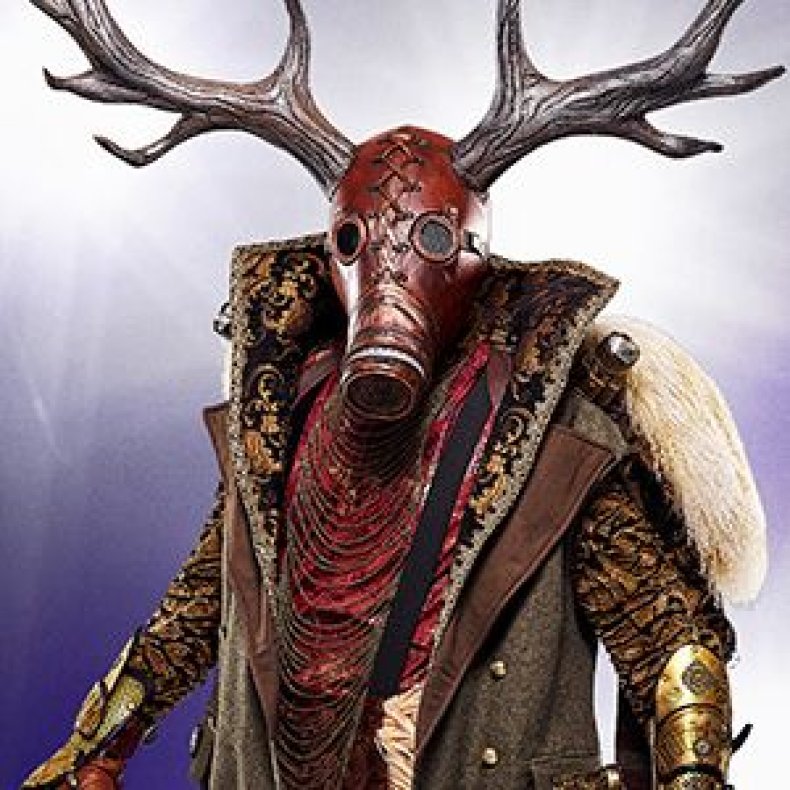 THE DEER IS REVEALED AS TERRY BRADSHAW!!!
During episode one, the judges thought the Deer may be someone like Stone Cold Steve Austin or Chuck Liddell, but the internet has settled on the deer's identity as either Terry Bradshaw or Peyton Manning.
Website Clues: a video clip shows a man from the chin down. He has a greying beard and is wearing a neck brace. The caption beneath his photo says: "Give someone a dollar for something worth 75 cents and you get …"
Episode 3 Clues:
Man the last time I was on that stage I was really off my game.
Being in the bottom ain't my style — I used to be able to sell salt to a slug.
Dang it, deer you're making a donkey of yourself.
This week a got to give it all I got -- do what I love and throw myself hooves first into this competition and trust me — I know how to throw
I have multiple world titles. I started in track and field and then moved to horses.
In the video, the Deer is seen in an office trying to film a commercial but he messes up repeatedly. In the end, he gets mad and starts throwing everything from the desk at the cameramen.
The judges feel the Deer is a football player — possibly a quarterback. Names like John Elway, Ben Roethlisberger and Terry Bradshaw are thrown out. Someone mentions George Foreman and Stone Cold Steve Austin as well.
Who Is The Peacock? (Clues and Spoilers)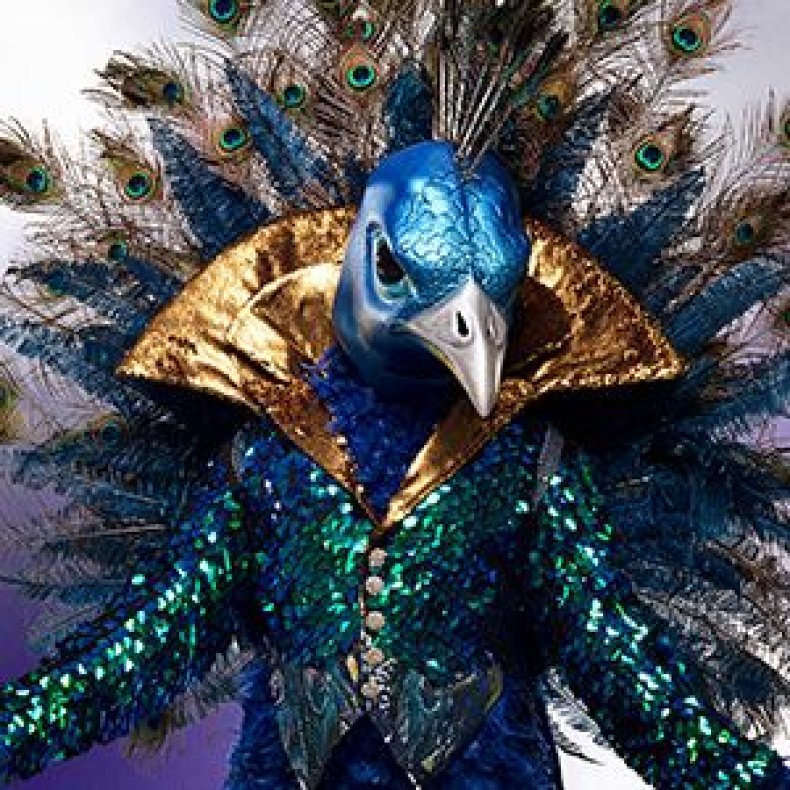 The internet is in near 100 percent agreement on the identity of this singer — Donny Osmond. It doesn't help that last Wednesday morning, sister Marie Osmond practically confirmed his identity to Access .
Website Clue: Caption below photo says, "Multi-colored Wigs"
Clues from Episode 3:
When I stepped on that stage for the first time I loved being able to perform without anyone knowing who I was.
It was absolutely exhilarating and I felt like I was five years old again.
This show appealed to me so much because I've had so many incarnations of my career and everyone thinks they know me.
I started out as a little teenybopper but there's more to me than meets the eye. Then I was cast in some dramatic roles
And tonight I'm gonna push myself harder than I ever had before by performing on a 30-foot lift in a mask in which I can barely see my own feet.
And did I mention I'm afraid of heights?
I have performed in Vegas
What the Peacock Sang: Counting Stars by One Republic
The judges feel the Peacock is a seasoned performer or actor. Names like Tom Jones, Neil Patrick Harris, David Copperfield and David Hasselhoff were thrown out.
Who Is The Monster? (Clues and Spoilers)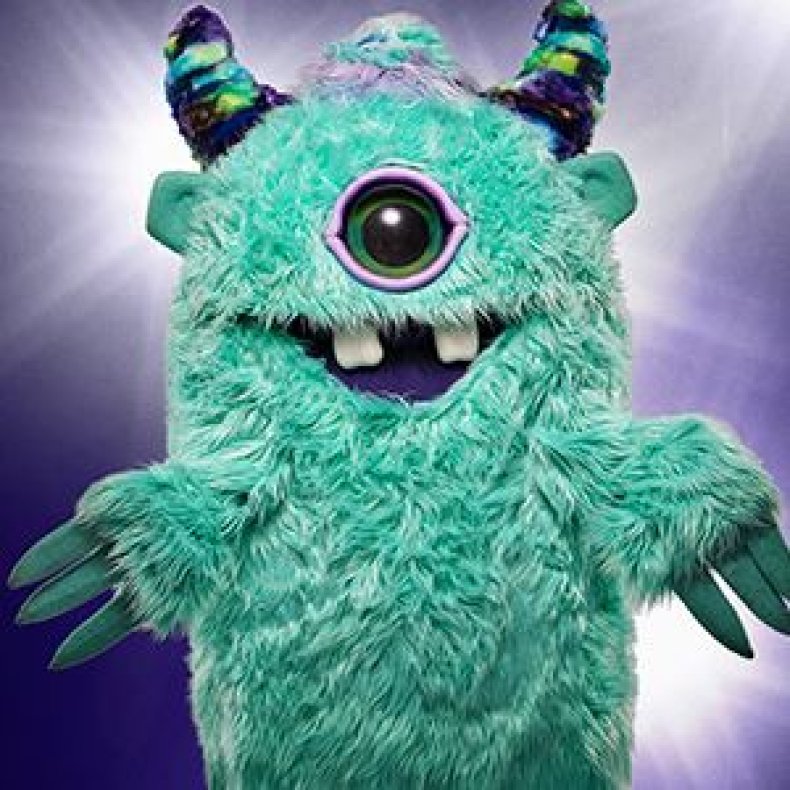 The judges guessed this person may be P. Diddy, Gucci Mane or Justin Bieber. The internet, however, is convinced the identity of the Monster is T-Pain. Here are all the clues so far.
Website Clue: Caption says "I have a job for you if you want to earn a little cash."
Episode 3 Clues:
Almost being unmasked that last time was a really tough pill to swallow.
And when I was given a second chance I realized I had to do a little reset to move forward (The monster is seen riding in a red convertible).
I took a drive up from the South in my red Caddy to clear my head
I thought about how much this opportunity means to me (we see the monster with the NY skyline behind him)
I realized from behind this mask I can finally show the world my true stuff. (The monster is seen with flinging money around.)
So now I'm back in the swing of things and celebrating getting my mind right.
Tonight I'm gonna sing something completely unexpected and show them the whole package.
It's gonna be fire!
What The Monster Sang: I Don't Want To Be - Gavin McGraw
The judges throw out Nelly as a possibility or an athlete like Derek Jeter.
Who Is The Unicorn? (Clues and Spoilers)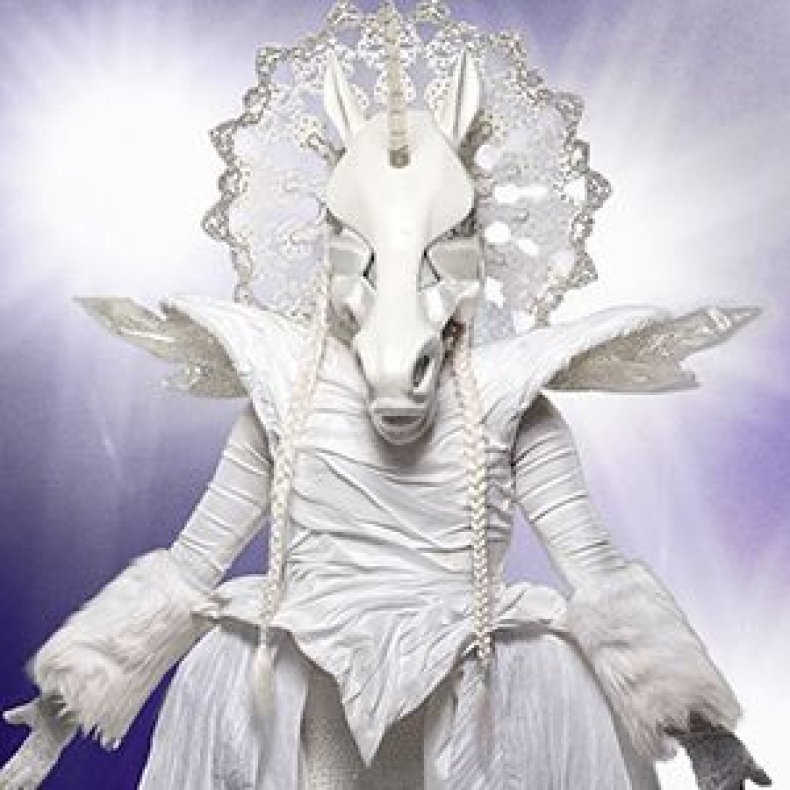 Website Clues: In a video clip we see a bed of kale with little pieces of paper on top that have positive affirmations on them such as "you are an amazing unicorn," "believe in yourself" and "keep being majestic."
Episode 3 Clues:
For years I've been lacking confidence because I lost my Sheen.
And before my last performance I was so scared but as soon as I stepped on that stage I was flying high.
I can here to conquer my fear of singing and of being judged. And I did it (Behind her in the video are green balloons).
So this week I'm going to exude model behavior (She is attached to the green balloons and floats away)
I'm feeling victorious and tonight I am going for the gold. No one can ever crush this Unicorn's spirit again (she is holding three plushy unicorns).
What the Unicorn Sang: Oops I Did It Again by Britney Spears
Jenny says she loves that the Unicorn is vulnerable and that her performance was magical. The name Denise Richards was thrown out. Nicole also thought she might be a gymnast as she mentioned gold. Robin throws out the name Gabby Douglas. Jenny says, Mary Lou Retton. Kayla Maroney is suggested by Nicole. When asked if she is a gymnast she replies, "In the bedroom."
RELATED: Who is the Unicorn on 'The Masked Singer?' Here are The Internet's Best Guesses
When Does The Masked Singer Air? How To Watch
The Masked Singer airs every Wednesday at 9 pm EDT on Fox. You can watch it live of online the next day via HULU.
Who do you think is behind the masks? Share your thoughts in the comments below!