Who Is Behind the Unicorn Mask on 'The Masked Singer?' Best Clues and Guesses
Who is the Unicorn on The Masked Singer? Check out all the clues and our best guesses for the Unicorn's identity, here.
On Wednesday, the third episode of The Masked Singer aired, bringing with it even more clues about the identities of the disguised contestants. If you listened to the Unicorn perform but the clues about her identity still have you baffled, we've put together a list of everything that was revealed about the Unicorn during episodes one and three, along with the best guesses for who is behind the Unicorn's mask. As the weeks go by and we learn more about the Unicorn, we'll continue to add updates to this post. For now, here's everything we know.
UPDATE: 01/30/19 - The Unicorn was unmasked during episode 5. Her identity is Tori Spelling.
Who is the Unicorn? The Clues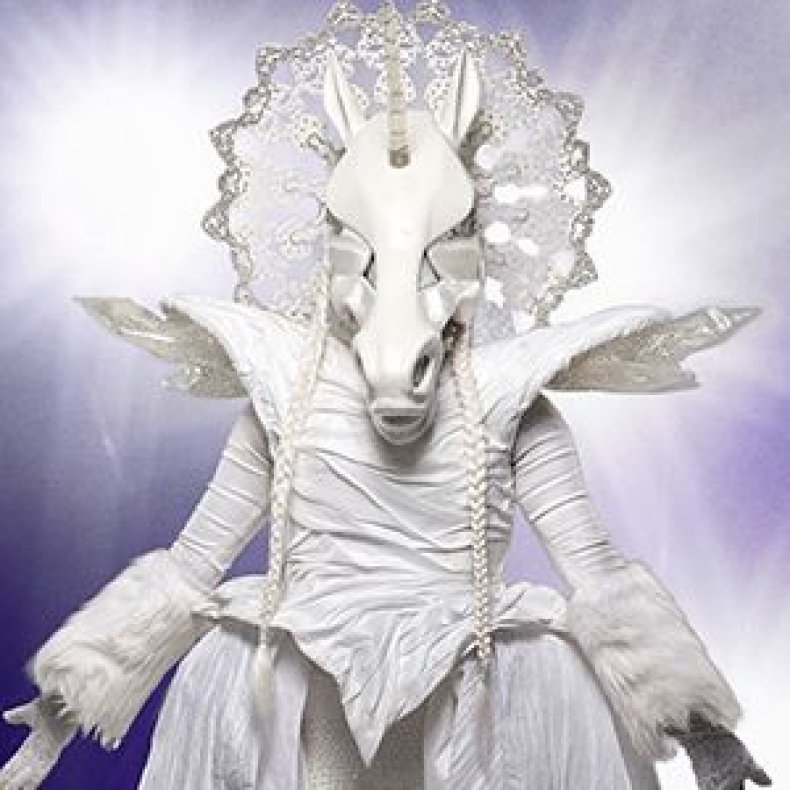 Episode 1 Clues:
Height: 5 ft 6in
My childhood should have been magical. I grew up in Beverly Hills.
I dreamed of singing, but growing up someone told me I was tone deaf.
All my life people told me I wasn't worthy. (You can't fly, your sparkle is distracting, your horn is too short.) I'm not listening any longer. No one can tell me what I can or can't be.
True magic comes from within — just believe.
They call me "Bird."
Week 1: In the video clip, multiple pairs of earrings are shown. Below the unicorn's photo, the caption reads, "She was a girl scout."
Week 3: In a video clip, we see a bed of kale with little pieces of paper on top that have positive affirmations on them, such as "you are an amazing unicorn," "believe in yourself" and "keep being majestic."
Episode 3 Clues:
For years I've been lacking confidence because I lost my sheen.
Before my last performance, I was so scared, but as soon as I stepped on that stage I was flying high.
I can here to conquer my fear of singing and of being judged. And I did it. (Behind her in the video are green balloons).
So this week I'm going to exude model behavior. (She is attached to the green balloons and floats away).
I'm feeling victorious and tonight I am going for the gold. No one can ever crush this Unicorn's spirit again. (she is holding three plushy unicorns.)
Who is The Unicorn on The Masked Singer? The Best Guesses so Far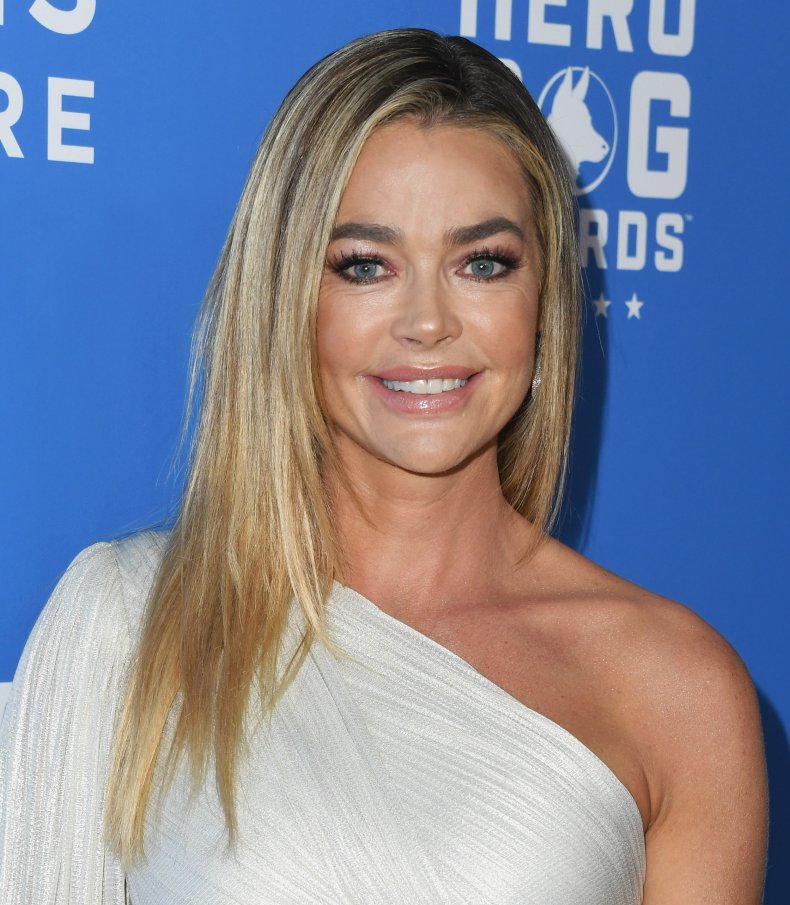 Denise Richards
An actor and former fashion model, Denise Richards was put forward as the person behind the Unicorn mask after the episode 3 clue that said she had lost her "sheen," and was going to exhibit "model behavior." Richards' ex-husband is Charlie Sheen, so this makes her a viable contender. Richards also has three children, who could be signified by the three stuffed animal unicorns she was holding in the week three video clue.
Tori Spelling
Numerous online fans have been convinced that this Beverly Hills 90210 actress is behind the unicorn mask. Tori in Japanese means "bird" and she was recently a guest speaker at UniCon - a "gathering of Unicorn Moms meant to empower and encourage them to embrace their individuality." Tori has undergone criticism as an actress with many telling her she received her roles because of who her father was. Up until episode three aired, she was the favorite choice of the internet.
Who do you think is behind the Unicorn Mask? Share your thoughts in the comments below!