Video has emerged showing people laughing at a student as he talks about the death of his grandmother from COVID-19 at a Tennessee school board meeting to discuss whether to impose a mask mandate.
The clip, which has been shared on social media, shows a boy from Rutherford County explaining why he believes that masks should be worn on school premises to help protect people from COVID-19.
"If I get COVID, I'm going to bring it to my family and I talk to my grandparents a lot," the student said. "They're higher risk than me. So I don't want to give them COVID.
"This time last year, my grandmother, who was a former teacher at the Rutherford County school system, died of COVID because someone wasn't wearing a mask."
The comment resulted in a number of people laughing and expressing their disagreement.
The clip shows two women sitting behind the student holding "Let our kids smile" placards. They are smirking and shaking their heads as he tries to continue.
"This is an avoidable issue and by not wearing masks in schools, it's irresponsible," the student adds. "We're killing people. This is not something that we should be doing for the education of our students."
The Rutherford County School Board meeting on Tuesday night was aiming to determine if students should be made to wear masks in school, or if it should be the parents' choice.
After more than three hours of debate, the board ruled that more research was needed before a vote, reported WZTV.
The debate came after a number of schools in Tennessee announced they would be closing in order to deal with the rise of COVID-19 cases, with some being shut for the remainder of the week.
According to the Rutherford County School district, around 10,000 students had to be quarantined for at least one day last week.
Dozens of parents and students debated on whether to implement mask mandates at the school on Tuesday.
One 11th-grade student at Central Magnet School in Murfreesboro said while standing at the podium that masks were the best way to protect people against the Delta variant currently spreading through the state and across the country.
"This isn't pushing a political agenda and this isn't partisan commentary," Will Severn said. "A mask mandate is scientifically one of the most effective ways to kick coronavirus in our schools."
Leslie Scott, a parent of a high school student, disagreed and argued that the majority of parents in the district "are for a choice" on the issue, a comment that brought applause from other parents at the meeting.
At one point, a man was escorted out of the meeting by sheriff's deputies for speaking out of turn during the debate.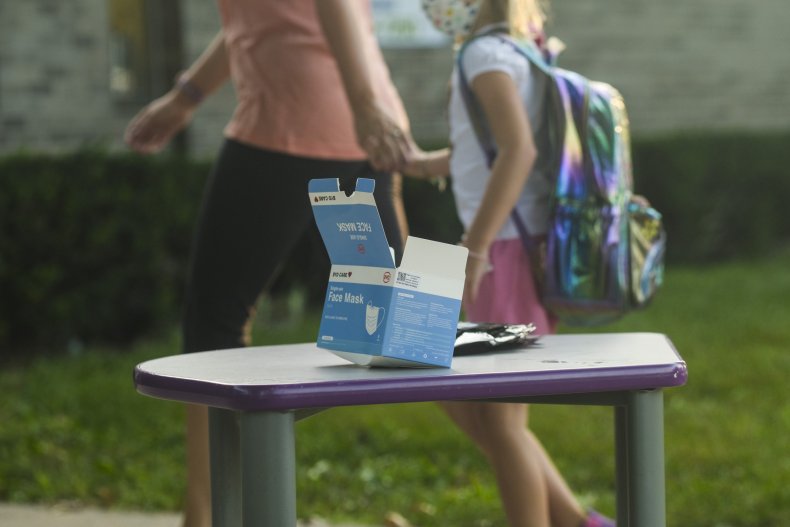 Update 9/9/2021, 12:50 p.m. ET: This article was updated to attribute comments to Will Severn.