Mass Hockey Fight Breaks Out at Russian Youth Tournament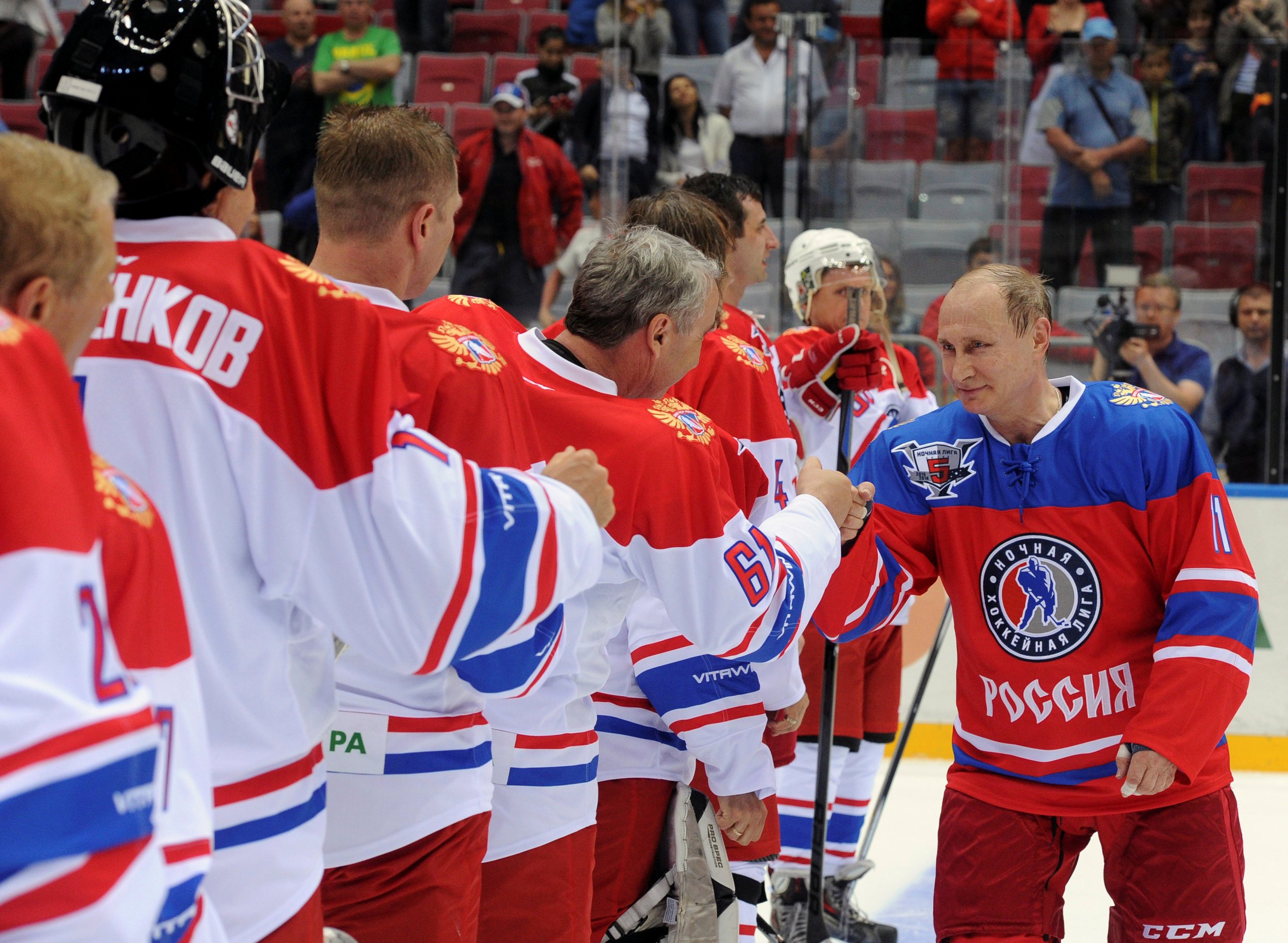 Russian President Vladimir Putin loves two kinds of sport—ice hockey, and martial arts revolving around arm drags and blunt force. This week the nation's youth combined the two, as a mass brawl broke out on the ice of the Ural Challenge junior hockey tournament, complete with running tackles and punches to the head.
It was just three minutes from time, with Tyumen Legion leading Yugra 5:3, when two opposing players tumbled into the penalty area, shoving each and tugging at each other's jerseys.
"The passion here is crazy," the commentator in the arena observed, with about as much fervour as disapproval, in a clip from the televised broadcast of the tournament now on YouTube. "Nobody wants to step back."
Read More: Watch this Russian take a truck for a joyride in the snow on the runway of Moscow's airport
The two players brawled for a bit until their teammates and the referees broke them apart. The respite was brief.
"Another fight has kicked off," the enthusiastic commentator declared, as the camera panned in the direction of play. "It is team versus team! A brawl! "
Within moments a crowd of distracted and disgruntled young players from both sides charged into the neutral zone, where the match quickly disintegrated into a melee of punching, elbowing and yelling.
Eventually, coaches joined the outnumbered referees on the ice, pulling the violent adolescents from one another. The match finished in Tyumen Legion's favor.
The fight harkened back to the infamous team vs. team brawl at the world junior tournament in 1987, during which organizers had to turn out the arena lights in order to stop the mass punch up between the national teams of Canada and the USSR.
Hockey is extremely popular in Russia, often rivaling soccer in contention for the country's national sport. Unlike the national soccer squad, whose performances are on a downward spiral, Russia's hockey team is resoundingly one of the best in the world.
Putin has himself taken up the sport late in life, forming his own league, where his team regularly ends up the victor.