A mass shooting has occurred in Orange, California, killing at least four people and injuring two more. A child was reportedly killed in the attack.
Police responded to calls of a shooting around 5:30 p.m. local time. When officers arrived at the scene, they saw an active shooter and exchanged gunfire with the person.
The suspected shooter was shot by police and captured. The injured suspect was then taken to a hospital, according to Lieutenant Jennifer Amat of the Orange Police Department. No other details about the suspected shooter have been released to the public.
The area is now secure with no further immediate public threat, Amat said.
The shooting occurred in an office building area containing a State Farm Insurance, a financial consulting firm, a legal services firm and a phone repair store, according to the Orange County Register. Amat said she was unaware of why a child was present in the area.
While Amat said the shooting began on the second floor of one of the area's buildings, she neither specified which building nor whether the violence was contained to the indoors.
Paramedics tended to six individuals and transported two to a local hospital, Orange Fire Department Dispatch Supervisor Sam Ahumada told the aforementioned publication. The condition of the individuals remains unclear.
"I'm deeply saddened by reports of a mass shooting in Orange County, and I'm continuing to keep victims and their loved ones in my thoughts as we continue to learn more," Democratic California Representative Katie Porter wrote in a statement responding to the shooting.
Amat said a mass shooting hadn't happened in the area since the 1997 shooting in the Caltrans yard maintained. That shooting involved a disgruntled state transportation worker who killed four men before being shot to death himself during a gunfight with police.
The 1997 shooter had an assault rifle, a shotgun and a handgun. It's not yet clear what weaponry the suspected Wednesday night shooter used in their attack.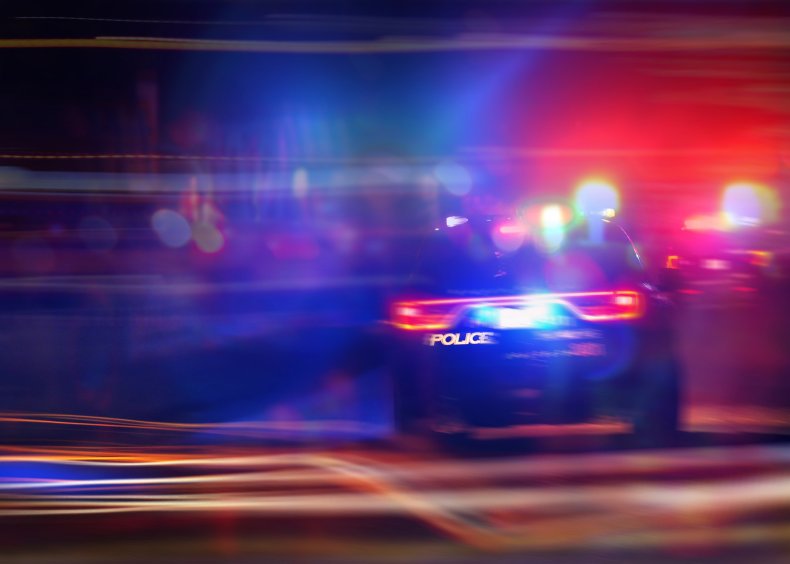 The Orange shooting marks at least the third mass shooting to occur in the U.S. since the March 16 Atlanta-area shooting that left eight people dead. The second shooting occurred on March 22 in Boulder, Colorado. That shooting left 10 people dead. CNN reports that there have been at least 17 other mass shootings that have occurred between the Atlanta and Orange ones.
The shootings have become a rallying point for increased firearm regulation. On March 11, House Democrats approved two firearm reform bills which will likely face Republican opposition in the Senate.
The first bill would require background checks for people who buy firearms over the internet, at gun shows and in certain private transactions. The second bill would extend the amount of time federal authorities have to complete background checks for firearm purchases from three days to 10 days.
Newsweek contacted the Orange Police Department for comment.