Mass Shooting Sees Seven Gunned Down During Family Barbecue: Police
Police in San Antonio say that a shooting at a barbecue on Saturday night killed two people and left five others injured.
Police responded to the scene around 10:15 p.m. when they said a family was having a barbecue in their front yard when the shooter pulled up and opened fire, according to news station KENS 5. Two people were pronounced dead at the scene while five others were treated at the hospital for their injuries. Their conditions are unknown, the news station reported.
"A family was barbecuing out in front of the house and someone drove by and unloaded on them, firing off about twenty or thirty rounds," said San Antonio Police Chief Bill McManus, according to the station. "We have seven shot and two dead right now, two females and the remaining five are men in their 20s to early 40s. Back in May, there was a deadly conduct incident at this house, a drive-by, but other than that we don't have any incidents at this house."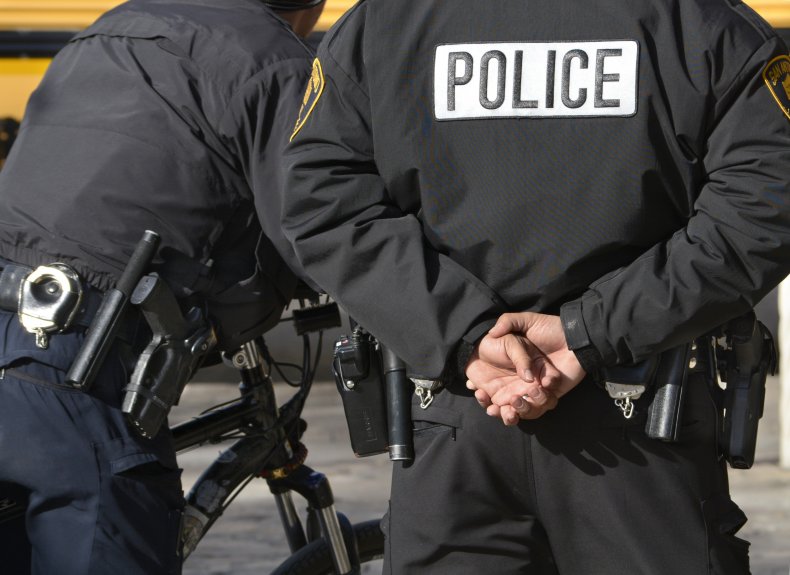 McManus said that police believe the shooting was a targeted incident, and that six children were inside the house when the violence broke out, but were not injured.
Newsweek has reached out to the San Antonio Police Department for additional information.
Continued Gun Violence
In a separate incident last week, police in Nashville, Tennessee, said that a shooting connected to a birthday party at an apartment complex pool left two people dead, and injured two others.
Meanwhile, police in Virginia said earlier this month that a shooting at a party left seven people injured and one dead. During the incident, five people suffered gunshot wounds, and two others suffered "non-firearm related injuries."
"The five other shooting victims, who appeared to have non-life threatening injuries, had left the scene and gone to area hospitals and other locations before police arrived. The investigation indicates the two victims with non-firearm related injuries were struck by a vehicle as they fled from the shooting," Chesterfield County Police said in a press release.
In May, police in Georgia said multiple teenagers were injured during a shooting at a graduation party. The shooting occurred in Thomaston at the city's Main Event at Park Place event center, where at least 200 people were in attendance. At least one person was killed during the shooting and two others were taken to the hospital to be treated for their injuries.