'Moorish American Arms' Group in Standoff With Police After Traffic Stop
Police in Massachusetts have made 11 arrests after a standoff with a group of armed men whose vehicles had stopped on the side of an interstate highway near Boston. The group has been described by some media outlets as "Moorish American Arms."
The incident started when a state trooper came across a group of up to 10 people refueling in the breakdown lane of I-95 in Wakefield, near Boston at around 1.30 a.m.
Its members were wearing military-style uniforms, with guns slung over their shoulders and carrying body cameras and helmets. They soon headed into the nearby woods as the trooper called for backup, CBS Boston reported.
In a statement issued just after 5 a.m. local time, Wakefield Police Department said during a motor vehicle stop "several heavily armed men claiming to be from a group that does not recognize our laws exited their vehicles and fled into the woodline."
It said that "approximately eight males fled into the woods carrying rifles and handguns" adjacent to the highway and that although "no threats were made" it added that "these men should be considered armed and dangerous."
However, in a video shared on the YouTube channel called "Rise of the Moors", one man addressing the camera on Interstate 95 said that despite media reports, it was not an anti-government group.
"We are not anti-government, we are not anti-police, we are not sovereign citizens, we are not black identity extremists," he said, adding that the group was abiding by the peaceable journey laws of the country, apparently referring to the transportation of firearms across states.
On its website, Rise of the Moors states that "when we declare our nationality as Moorish Americans we are taking back the position as the aboriginal people of the land, to which the sovereign power is vested in." It is unclear if the group in the Wakefield standoff follows this doctrine.
Massachusetts State Police, who were also at the scene, warned residents in Wakefield and Reading to shelter in place, and roads near I-95 in Wakefield were closed off on Saturday morning before being reopened later. No shots were reportedly fired.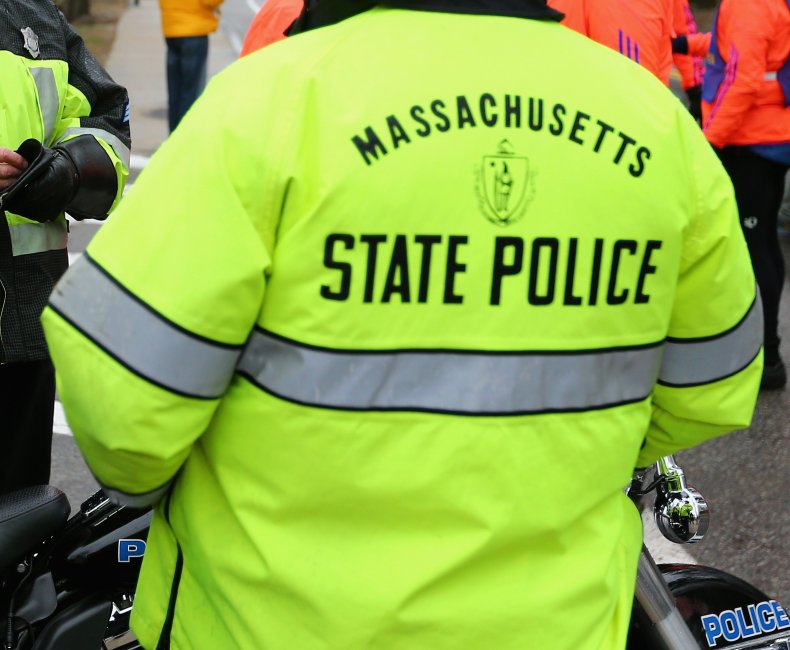 State Police Col. Christopher Mason said, according to ABC News: "They told officials they were on their way to Maine from Rhode Island for training."
State police later tweeted that two suspects had been arrested by members of the North Eastern Massachusetts Law Enforcement Council (NEMLEC) on North Ave, Wakefield and had been taken "to one of our barracks."
The standoff ended peacefully with 11 men being taken into custody.
Massachusetts State Police, which Newsweek has contacted for further comment, tweeted at around 11 a.m. that "two additional suspects were located in their vehicles, bringing the total number of those arrested to 11."
Former Boston Police Commissioner, Ed Davis, had earlier told CBS Boston that the group was "armed and dangerous," adding, "you don't know how far people like this are willing to go."
Update 7/3/21 12.15 p.m. ET: This article has been updated with further information.