Electric supercar maker Mate Rimac has said doesn't like being compared to famous Tesla co-founder Elon Musk, despite respecting the billionaire entrepreneur.
Rimac, the 31-year-old creator of some of the world's fastest-accelerating electric cars and CEO of electric bike company Greyp, is shaking up his own corner of the industry by manufacturing headline-grabbing hypercars while also creating futuristic battery technology for other companies.
Taking electricity out of the equation, Rimac says the companies couldn't be more different. His cars are produced in very low volumes, cost more than $1 million and are marketed around speed.
For comparison, Musk's Tesla is showing the masses that electric power is a viable alternative to petrol or diesel, while its founder is also pioneering space travel and futuristic city infrastructure.
It's not clear how Rimac was christened the "Musk of Europe" but in recent years the moniker has appeared in several media articles, without much citation. In an interview with Newsweek this week, Rimac revealed why he is not fond of the title.
"I really respect Elon. I don't like it when people say I am the 'Elon Musk of Europe' of whatever. I have never met the guy but I have huge respect for him," he said.
"I think people don't appreciate what he is doing for humanity. I think sending reusable rockets into space, wanting to conquer Mars and so on, it's what inspires generations."
Rimac continued: "It is what inspired people 40 or 50 years ago when we went to the Moon and nothing like that has been going on for years. And he is not doing that with somebody else's money, it's not the government, it's a private enterprise. So I have huge respect for Elon."
The Croatian inventor stressed his company operates on a totally different scale. For example, its first car, the $2.1 million Concept One, was limited to a run of eight. Its latest electric supercar, the C-Two, is priced at approximately $2 million and will roll off the production line next year.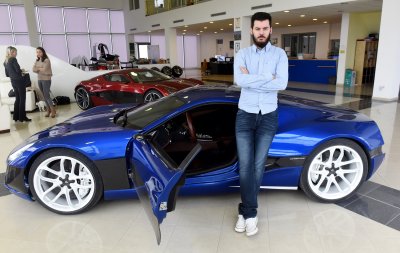 "We are a much smaller company," he said. "Obviously the electric cars are connecting us but what he is doing and what we are doing is on a totally different scale and different impact. We are of course trying to do our part in the transition to a different kind of mobility, to a different kind of energy usage, from fossil fuels to electric and helping other car companies to go electric."
Tesla boosted production from about 120,000 vehicles in 2017 to roughly 350,000 vehicles last year, according to a financial earnings report cited by media outlet Quartz in January.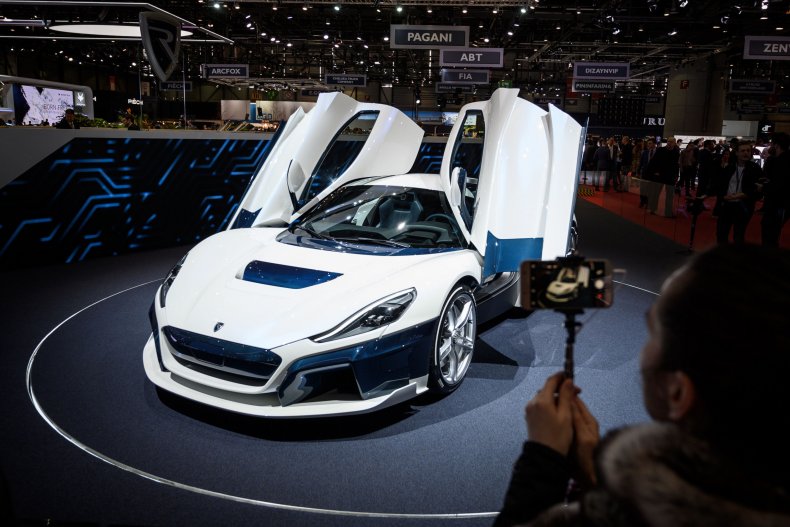 Rimac may not want to be dubbed the next Elon Musk, but appears just as adamant the future of motoring is based on electricity, telling Newsweek the industry is on the cusp of change.
He said: "At the beginning I think everybody thought I was crazy. Like making an electric supercar, why would you do that, nobody wants that, and so on.
"We are well beyond the point where people are like 'this is not going to happen.' I think everyone knows it's going to happen. I think people don't realize this is just one step and the bigger change, [which is] that drivers will become obsolete and ownership of cars will become obsolete.
"The question there is what happens to the sports car companies," Rimac continued. "I think sports car companies will still be relevant for the next few years, maybe a decade or two. Beyond that, there will for sure always be clientele who want the race horses on closed courses and so on. If that is enough to keep all the sports car companies alive in the future... we shall see."