Actor Matt Damon has said that he has never called anyone the homophobic slur "f*****." His comments come after he revealed in a recent interview that his daughter's explanation of the slur's offensiveness got him to stop using it just months ago.
"I have never called anyone 'f****t' in my personal life and this conversation with my daughter was not a personal awakening," Damon told Variety. "I do not use slurs of any kind."
In his initial interview in The Sunday Times, Damon said that he had "made a joke, months ago" using the slur which compelled his daughter to leave the table and write "a very long, beautiful treatise on how that word is dangerous." During his conversation with his daughter, he mentioned that he said the slur in his 2003 film Stuck on You.
Damon read his daughter's treatise. Afterward, Damon told The Sunday Times, "I said, 'I retire the f-slur!' I understood."
However, on Monday, Damon explained his comments further.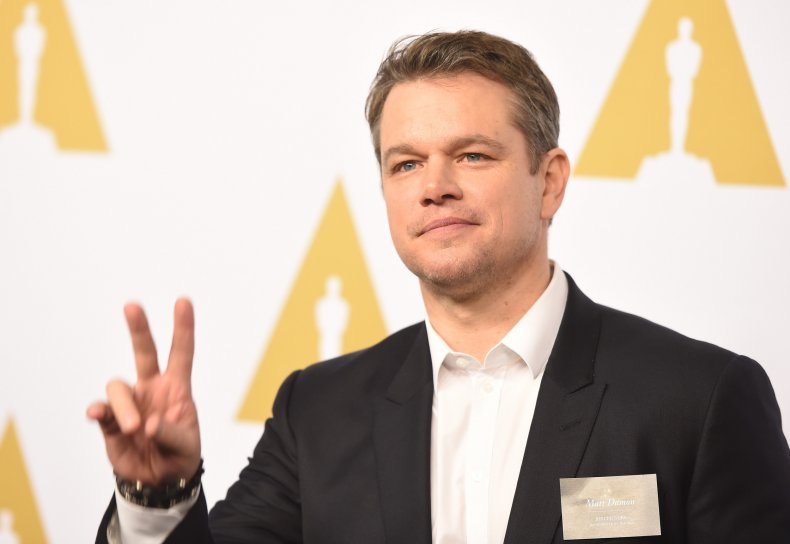 He said that during his discussion with his daughter, he attempted to contextualize the social progress that had been made since his childhood. While growing up in Boston, he said that he had heard the slur used on the street before even knowing what it even referred to.
"Given that open hostility against the LGBTQ+ community is still not uncommon, I understand why my statement [to The Sunday Times] led many to assume the worst," his statement read. "I have learned that eradicating prejudice requires active movement toward justice rather than finding passive comfort in imagining myself 'one of the good guys' ... To be as clear as I can be, I stand with the LGBTQ+ community."
The Sunday Times interview led social media commenters to mock Damon. Many were amazed by the idea that the 50-year-old actor had only recently realized the slur's offensiveness.
Activist and writer Charlotte Clymer wrote on Twitter that the interview had made her feel sad.
"This is the kind of thing forces me to wonder how much homophobic and transphobic s*** 'progressive' white cis straight men say behind our backs, and that just really sucks," Clymer wrote.
Vulture music critic Craig Jenkins wrote: "why would matt damon freely share that lol."
Another Twitter commenter named @mattxiv wrote, "the funniest part of the matt damon interview is when he says that 'f*****' meant something different when he was a kid bc bro no it didn't."
Other commenters said that the interview caused them to recall Damon's 2015 comments on racial diversity. In the fourth season premiere of Project Greenlight, a documentary TV series about first-time filmmakers directing their first features, Damon appeared to downplay Black producer Effie Brown's concerns over a lack of diversity on their chosen project.
He later clarified that he hadn't meant to downplay concerns about racial diversity in front of and behind the camera.
Newsweek contacted Damon's publicist for comment.