Matt Damon Shocked to Discover He Missed Out on $600m by Not Starring in 'Avatar'
Matt Damon has learned just how much money he missed out on by turning down a role in Avatar, weeks after revealing his decision to opt out of the blockbuster.
The actor, 50, told reporters at the Cannes Film Festival on July 9 that he not only turned down the lead role in the 2009 movie, but also walked away from pocketing 10 percent of the profits reportedly offered to him by director James Cameron.
In an interview recorded while Damon was still at the festival last month, British radio personality Chris Evans poured salt on the wounds, when he told the star exactly how much cash he had missed out on through his decision.
During the interview, which aired on The Chris Evans Breakfast Show on Tuesday, Evans asked the actor of the lost earnings: "Have you done the math?"
"No, please don't," protested Damon, when he realized what was coming next. "Please don't! I don't wanna know. I don't wanna hear it! So if you did the math, please keep it to yourself!"
Seemingly unmoved by Damon's request, Evans responded by telling the Bourne Identity star that his decision cost him $603 million.
"Stop it! No way!" Damon gasped in apparent disbelief. "Are you serious?"
After Evans added that the earnings were pre-tax, Damon laughed as he playfully hit back: "Oh, f*** you! Oh my god!"
With the interview in its closing seconds, Evans bid the stunned star a prompt farewell, while Damon could be heard in the background laughing and cursing.
It is not clear how Evans made the calculation. According to movie database Box Office Mojo, Avatar is the highest-grossing movie of all time, taking about $2.8 billion worldwide. Ten percent of the entire revenue would be about $280 million.
Sam Worthington would go on to land the lead role of Jake Sully in the film.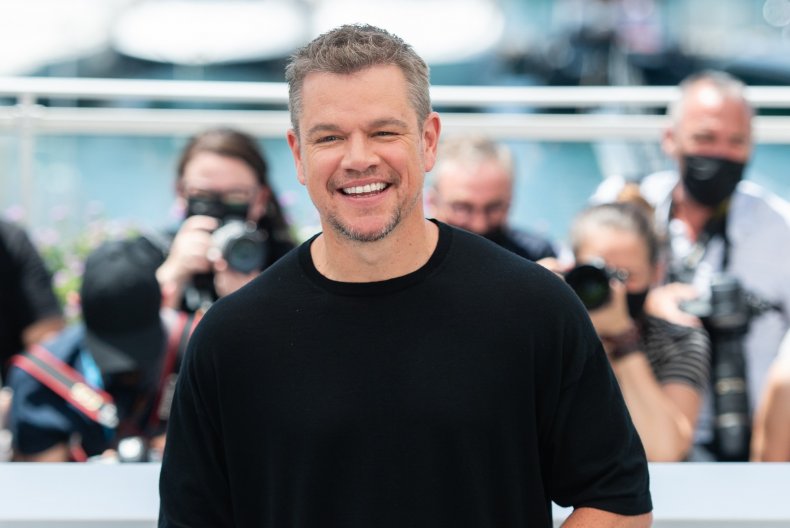 Damon said last month of his big career decision, per Deadline: "I was offered a little movie called Avatar, James Cameron offered me 10 percent of it. I will go down in history... you will never meet an actor who turned down more money."
The Massachusetts native explained that he was in the midst of shooting his Jason Bourne movies at the time, and didn't want to leave the production in the lurch.
Screen star Damon has faced backlash in recent days, after revealing in an interview with The Sunday Times that he stopped using the homophobic slur "f*****" months ago, after his daughter voiced her objections to its use.
"The word that my daughter calls the 'f-slur for a homosexual' was commonly used when I was a kid, with a different application," he said. "I made a joke, months ago, and got a treatise from my daughter. She left the table.
"I said, 'Come on, that's a joke! I say it in the movie Stuck on You!' She went to her room and wrote a very long, beautiful treatise on how that word is dangerous. I said, 'I retire the f-slur!' I understood."
After facing widespread derision for his comments, Damon clarified in a statement to Variety that he had never used the slur in his personal life.
He said: "During a recent interview, I recalled a discussion I had with my daughter where I attempted to contextualize for her the progress that has been made—though by no means completed—since I was growing up in Boston and, as a child, heard the word 'f**' used on the street before I knew what it even referred to.
"I explained that that word was used constantly and casually and was even a line of dialogue in a movie of mine as recently as 2003; she in turn expressed incredulity that there could ever have been a time where that word was used unthinkingly.
"To my admiration and pride, she was extremely articulate about the extent to which that word would have been painful to someone in the LGBTQ+ community regardless of how culturally normalized it was. I not only agreed with her but thrilled at her passion, values and desire for social justice."
"I have never called anyone 'f*****' in my personal life and this conversation with my daughter was not a personal awakening. I do not use slurs of any kind," he continued. "I have learned that eradicating prejudice requires active movement toward justice rather than finding passive comfort in imagining myself 'one of the good guys'.
"And given that open hostility against the LGBTQ+ community is still not uncommon, I understand why my statement led many to assume the worst. To be as clear as I can be, I stand with the LGBTQ+ community."