Rep. Matt Gaetz has congratulated Senator Ted Cruz after the Texas Republican announced that he would no longer accept donations from corporate political action committees.
Gaetz, a Republican who represents Florida's 1st congressional district, made a similar pledge in February last year, promising to stop taking money from federal PACs.
"I'm fed up. If woke corporations declare themselves the enemies of free enterprise, the enemies of liberty, and if they fight the American people on behalf of the Radical Left, then I don't want their money," Cruz tweeted on Thursday.
"Enough is enough," he added, sharing a video of an interview he gave to Fox Business about his decision, which he announced in a Wall Street Journal op-ed.
"Welcome to the club, @TedCruz," Gaetz tweeted later on Thursday.
"Last year, I became the first Republican in Congress to swear off all federal PAC money. The American people should be our one and only special interest."
The congressman added: "Thank you Senator Cruz for joining the pledge!"
Cruz and Gaetz are the most prominent Republicans to take this step so far, but a record 155 Democratic candidates pledged not to accept PAC money during the 2020 election cycle.
In the op-ed published on Wednesday, Cruz called on Republicans "at all levels" to join him in rejecting corporate PAC money and suggested that the GOP could refuse to listen to corporations' concerns.
He also condemned what he called "woke CEOs" in the wake of corporations' response to Georgia's controversial new election law. Many large companies, including Coca-Cola and Major League Baseball, issued statements criticizing the new rules, which opponents say will limit access to voting and disproportionately affect minorities.
"For too long, Republicans have allowed the left and their big-business allies to attack our values with no response," Cruz wrote. "We've allowed them to ship jobs overseas, attack gun rights and destroy our energy companies. We've let them smear Republicans without paying any price.
"To them I say: when the time comes that you need help with a tax break or a regulatory change, I hope the Democrats take your calls, because we may not. Starting today, we won't take your money either," he said.
In February 2020, Gaetz told the Conservative Political Action Conference that he would no longer accept donations from PACs. He added that he was "a different kind of Republican" and "the only Republican returning to Congress to make this no-PAC pledge."
Gaetz also likened PAC donations to sex work, saying: "I've never turned tricks for Washington PACs but, as of today, I'm done picking up their money in the nightstand.
"Remember our independence from special interests is our loyalty to America and the America First movement that President Trump began when he came down that escalator, armed with our well-wishes and prayers."
Newsweek has asked Rep. Matt Gaetz and Senator Ted Cruz for comment.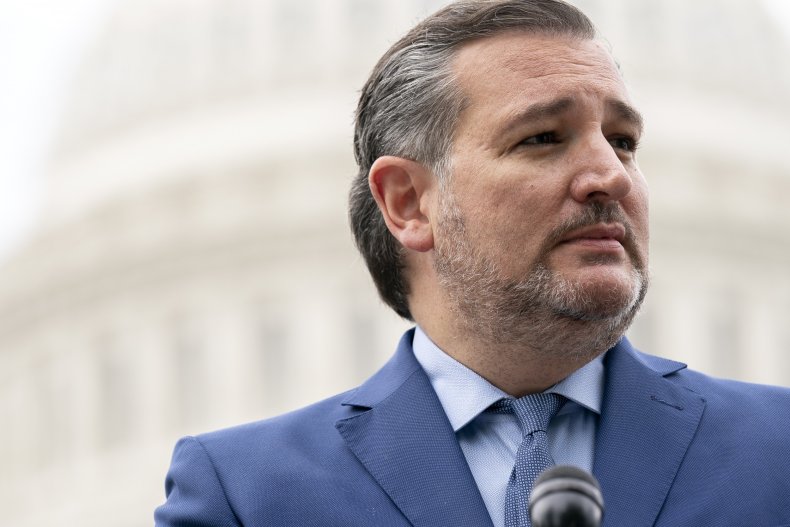 Correction 4/30/21, 10:20 a.m. ET: This article was updated to correctly state that Matt Gaetz represents Florida's 1st district.