Matt Gaetz Associate Has Cooperated in Probe Against 'Multiple Individuals'
Joel Greenberg, an associate of Florida Congressman Matt Gaetz, has highlighted his cooperation with numerous investigations ahead of his sentencing for child sex trafficking crimes being set.
Greenberg is facing 12 years in jail after he pleaded guilty to six federal crimes, including sex trafficking of a child, identity theft, stalking, wire fraud, and conspiracy to bribe a public official.
Prior to his sentencing date, Greenberg's lawyer filed a motion on Tuesday asking a judge for permission to submit additional information to the court under seal related to his cooperation in other criminal investigations.
"Pursuant to his plea agreement with the Government and to mitigate the significant penalties he faces, Mr. Greenberg has been cooperating with federal prosecutors in active investigations currently being conducted by the United States Attorney's Office in the Middle District of Florida and the Department of Justice in Washington D.C. as well as in other jurisdictions," Greenberg's attorney, Fritz Scheller, wrote in the filing to the Florida court.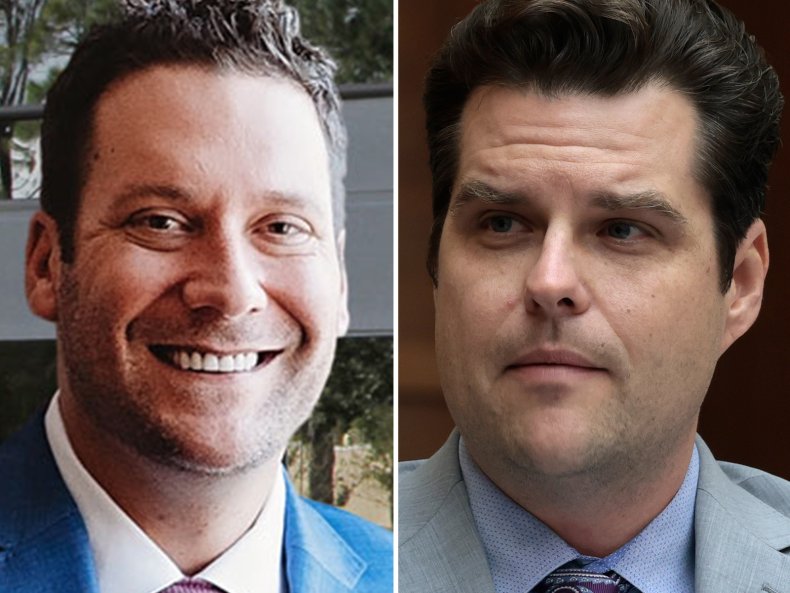 Scheller requested that the additional information be filed under seal as it contains sensitive information regarding ongoing investigations and prosecutions "as well as information regarding the nature and extent of Mr. Greenberg's ongoing cooperation."
The filing mentioned: "If this Court sets a hearing on the motion, the proceeding will convey specific information to the Court concerning Mr. Greenberg's cooperation against multiple individuals."
Greenberg has requested that his sentencing be delayed numerous times since his plea deal in May 2021 while citing his work with prosecutors.
The Justice Department is investigating Gaetz over allegations he had sex with a teenage girl and paid for her to travel with him, including over state lines.
The 17-year-old victim Gaetz is accused of having sex with is reported to be the same one at the center of the Greenberg probe.
Greenberg is reported to have spoken to Justice Department investigators that he and Gaetz had encounters with women who were given cash or gifts in exchange for sex, reported CNN and The New York Times.
Gaetz has not been charged with any crime and denies all the accusations against him. Gaetz's name was also not brought up in Greenberg's 86-page plea agreement or in Tuesday's filing noting his cooperation.
Elsewhere, one of Greenberg's friends, Joe Ellicott, is due to be sentenced on August 8 after he pleaded guilty to conspiracy to commit fraud and drug charges.
As part of his guilty plea, Ellicott also agreed to "cooperate fully with the United States in the investigation and prosecution of other people," according to court documents seen by Politico.
One of Ellicott's attorneys, Joseph Zwick, told CNN in January that Ellicott had met with federal investigators to discuss what he knows regarding the claims which are the focus of the Justice Department investigation into the Florida congressman.
In a statement at the time, a spokesperson for Gaetz said: "After nearly a year of false rumors, not a shred of evidence has implicated Congressman Gaetz in wrongdoing. We remain focused on our work representing Floridians."
Gaetz has been contacted for further comment.