Matthew McConaughey for Texas Governor? Don't Bet on It
Matthew McConaughey is seriously considering a gubernatorial run in Texas—but bookmakers are not convinced by the True Detective star's chances.
The actor revealed he was weighing up running for the job in his home state, where Republican Greg Abbott is up for re-election next year.
Speaking on Crime Stoppers of Houston's The Balanced Voice podcast on Wednesday, McConaughey discussed his political ambitions.
When host Rania Mankarious mentioned running for governor in Texas, the actor replied: "It's a true consideration."
He explained: "I'm looking into now again, what is my leadership role?"
"Because I do think I have some things to teach and share, and what is my role? What's my category in my next chapter of life that I'm going into?"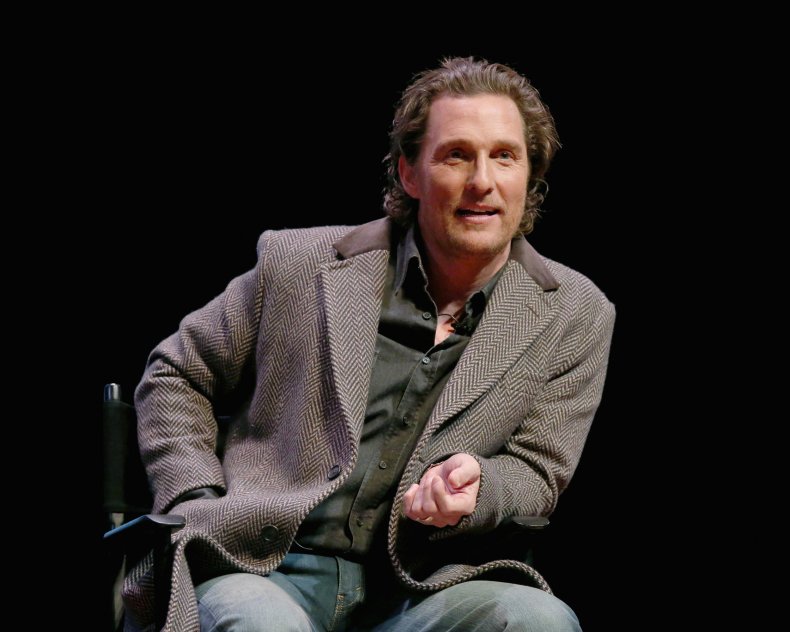 McConnaughey also spoke to Al Roker, the co-host of NBC's Today, where he called the move a "very honorable consideration."
"So am I considering that? Sure. It's a great thing to and an honorable thing to be able to consider."
He added: "What I've got to choose for myself is, I want to get into a leadership role in the next chapter of my life. Now, what role am I going to be most useful in? I don't know that that's in a political position or if that's me as a free agent. So that's something I'm personally working on, is: What is my position of most use in a leadership role?"
However, Ladbrokes have given the prospect of McConaughey landing the job odds of 100-1—so bookmakers so far are not confident in the Austinite actor's chances.
The actor refused to rule out running for governor when he was asked about it on The Hugh Hewitt Show last November.
"I don't know. I mean, that wouldn't be up to me. It would be up to the people more than it would me," he said.
"Look, politics seems to be a broken business to me right now. And when politics redefines its purpose, I could be a hell of a lot more interested."
The Oscar-winner recently criticized Hollywood's "hypocrisy" over the 2016 and 2020 election results in a rant against the "illiberal left."
"There are a lot [of people] on that illiberal left that absolutely condescend, patronize, and are arrogant towards the other 50 percent," he said on Russel Brand's podcast Under The Skin.
Speaking about how many people in Hollywood struggled to accept the result of the 2016 presidential election, which saw Donald Trump elected president, McConaughey said the roles had now been reversed, with Republicans struggling to accept Joe Biden's victory.
"[Now] it looks like Biden's our guy. Now you've got the right that's in denial, cause their side has fake news. And I understand, they've been fed fake news. No one knows what the hell to believe, right? So they're putting down their last bastion of defense."
Political analyst James Moore urged McConaughey to stay out of politics in an op-ed for CNN, in which he wrote: "McConaughey is exactly what the state does not need—someone with great talent in his chosen profession and no known experience in public office or politics."