The daughter of the late Democratic Senator Daniel Patrick Moynihan of New York has been identified as the subject of a viral video allegedly showing her engaging in a racist anti-Asian tirade in New York City.
On Wednesday, Maura Moynihan admitted to local ABC affiliate WABC that she is the person seen in a video recorded just after she allegedly told 25-year-old Maria Ha and 31-year-old Dan Lee, a married Asian American couple, to "go back to China" last Sunday.
Ha told the outlet that Moynihan had followed her on the street before getting in her face and aggressively questioning her national origin while demanding that she leave the country. Lee, who recorded the video, said that Moynihan falsely claimed that she was being "assaulted" when he later confronted her over the comments, before she again shouted "go back to communist China" at the couple.
The video shows Moynihan sitting the back of a taxi claiming she was being assaulted, although she did not appear to be in physical contact with anyone. Lee can be heard asking Moynihan to confirm that she said, "go back to communist China." Moynihan did not deny making the statement but responded by asking Lee, "Well, isn't that where you're from?" Lee replied that he was from the United States.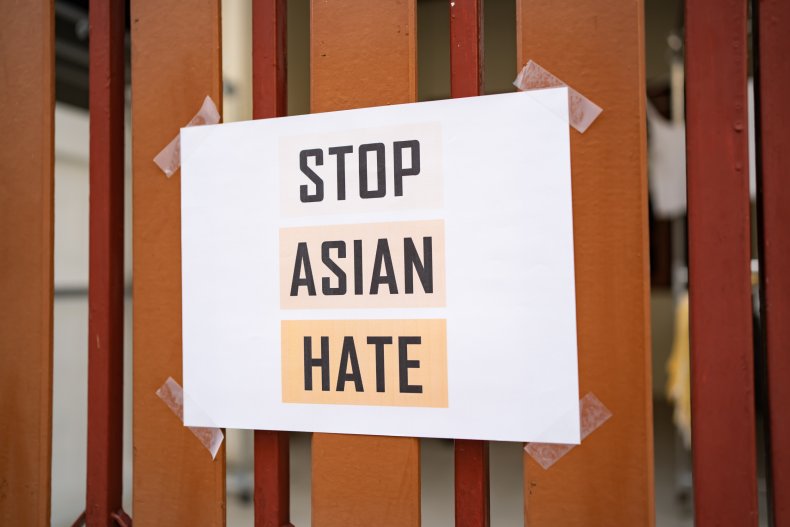 Moynihan's identity was uncovered after a face mask she was wearing was traced back to a theater in Woodstock, New York. Moynihan had deleted her Twitter account and disabled a contact form on her official website as of Thursday evening. In a statement to WABC, she claimed that the incident was a dispute over the taxi and her alleged racist rant was nothing more than a misunderstanding.
"It had nothing whatsoever to do with any bias or racism or anti-Asian American prejudice, as has been wrongly suggested," Moynihan said. "I have devoted most of my life to working with and for Asian people, most particularly in the cause of securing basic human rights for the Tibetan people in their continuing struggle against Communist China."
Moynihan reportedly also offered to meet the couple to further "explain" her side of the story. Ha rejected the offer, telling the outlet that Moynihan's statement "wasn't an apology" and questioning why she would want to meet her. An active investigation by police is said to be ongoing.
Attacks on Asian Americans have been on the rise since the beginning of the COVID-19 pandemic. Many suspect that Tuesday's deadly mass shootings at massage parlors in the Atlanta, Georgia area, which left eight people dead including six Asian women, was an anti-Asian hate crime. The suspect told police that the shootings were not racially motivated and initial investigations have yet to determine the motive.
Some have blamed the rise in attacks on alleged anti-Asian rhetoric used by politicians like former President Donald Trump amid the COVID-19 pandemic. A report from Stop AAPI (Asian American Pacific Islander) Hate found that terms like "kung flu" and "China virus" were uttered during 30 percent of anti-Asian attacks that happened last year between March and August. The group says that 3,795 hate incidents targeting Asian Americans and Pacific Islanders occurred between March 2020 and the end of February 2021.