Cardi B to Determine If Offset Cheated with Maury Povich Lie Detector Test?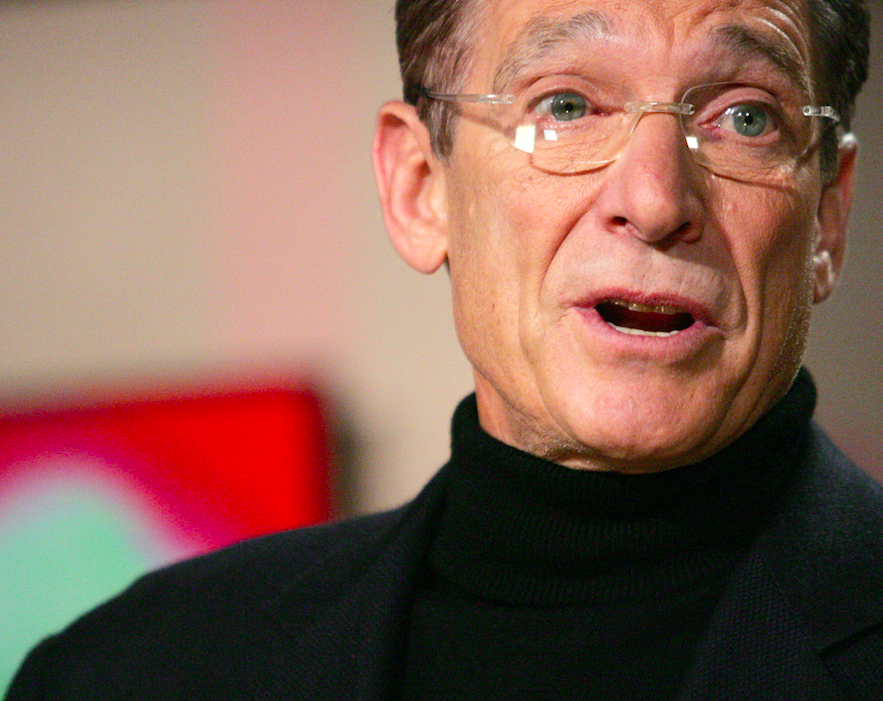 Recent rumors claimed Cardi B's fiancé, rapper Offset, cheated. But the truth could come out if the Bodak Yellow rapper takes Maury Povich's offer. The talk show host wants to administer a lie detector test to find out if Offset is guilty of infidelity.
Povich, 78, took to Twitter on Friday to propose his offer. "@iamcardib if you ever need a Lie Detector Test or have more relationship drama...you know you can always call Uncle Maury!" he wrote. The tweet was liked by thousands of followers.
"Cardi B. seems to be having some trust issues in her personal life," Povich told Us Weekly on Friday. "My show deals with these types of complicated situations on a daily basis. We would love to help Cardi B. uncover the truth."
The cheating gossip surfaced on December 24 after a video, apparently obtained from the Migos star's iCloud, showed Offset naked in bed with a woman who was not Cardi.
"I'm just going to make things positive out of a bad situation," she tweeted on December 26.
The rapper dealt with the rumors by posting a fake sex tape of herself with the Migos star. Her rep confirmed to TMZ the sex tape was a scam. "The 'sex video' isn't real ... it was all a joke," the publication wrote. "We're told they weren't actually banging, and were fully clothed in the video."
"If anybody watch the live from last night they can see from beginning to end that I was talking then this guy came behind me and started fake dry humping me," she wrote on Twitter, saying she wasn't naked. "Jesus Christ we both had pants on!"
The graphic nature of the video prompted some people to share explicit images and videos from Cardi B's stripper days, but she wasn't bothered by it. "People keep posting the nude videos of me like if i wasn't a stripper before. You know there's videos of me stripping with my titties & ass out on YouTube already right," she tweeted on Christmas Day. "Anyways i know i know i got a nice body right."
Cardi B and Offset confirmed their relationship last February. He got down on one knee and proposed to her on stage at a Power 99 FM concert in Philadelphia on October 27. He presented her with an eight-carat diamond ring.
The rapper, whose birth name is Belcalis Almanzar, took to Instagram to gush about the engagement. "I just want to go to sleep and wake up and make sure this ain't a dream. Thank you God for all these blessings. Thank you babe @ offsetyrn God really sent you to me," she wrote at the time.