Democratic Representative Maxine Waters has a message for her California constituents and the American people after a series of mail-bomb threats on Wednesday, two of which were addressed to her: President Donald Trump should take responsibility for the kinds of "violence we're seeing" and "I ain't afraid" of threats.
The congresswoman spoke to the online news outlet Blavity shortly after learning about the first package containing an explosive device that had her name on it. The other intended targets were mostly prominent Democrats who have criticized Trump in the past, including the Obamas, the Clintons, Representative Debbie Wasserman Schultz, former Attorney General Eric Holder, former CIA Director John Brennan and former Vice President Joe Biden. Billionaire Democratic donor George Soros and actor Robert De Niro were also targeted.
Waters has been on the receiving end of the president's personal attacks in recent months. In June, Trump tweeted that Waters was "an extraordinarily low IQ person" who should "be careful what you wish for Max!"
The president was responding to Waters call for public harassment of Trump administration officials in the wake of the "zero tolerance" immigration policy that separated migrant children from their parents (the policy was eventually stopped).
"I think the president of United States should take responsibility for the kind of violence that we are seeing for the first time in different ways," Waters said. "I think the president of the United States has been dog-whistling to his constituency, making them believe that their problems are caused by those people over there. And I think they are acting in a way that they think the president wants them to do and the way he wants them to act."
Waters added that, "in his own way," the president "really does do a lot to promote violence."
Critics of the president have argued that some of the rhetoric and conspiracy theories that Trump spreads on Twitter and at political rallies could be perceived by some as a call for violence.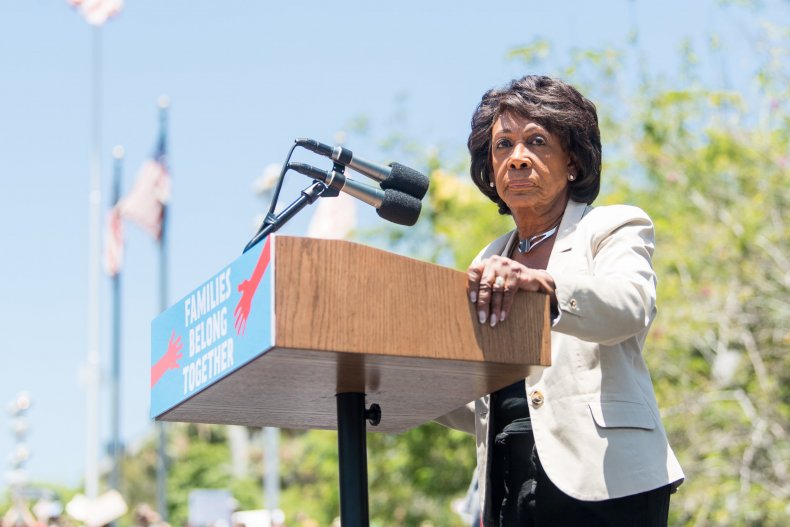 White House press secretary Sarah Huckabee Sanders pushed back against that notion on Thursday, saying Trump's rhetoric had nothing to do with the series of explosive devices.
"The president has condemned violence in all forms" since day one, Sanders told reporters. She said she thought "everyone has a role to play."
At a rally the week before, Trump publicly praised Montana GOP Representative Greg Gianforte for body slamming a reporter. On the campaign trail, the president encouraged attendees to assault protesters who disrupted his rallies.
While Trump called for the country to "unify" in response to the bomb threats, hours later at a political rally in Wisconsin he said it was the media's responsibility to "stop the endless hostility." On Twitter Thursday morning he blamed the media for the "anger we see today in our society."
Waters has long been a fierce critic of Trump and his administration, even calling for his impeachment at times. After receiving death threats over her calls for protesters to publicly harass administration officials, Waters responded by saying, "If you shoot me, you better shoot straight."
"We must not be intimidated to the point where we stop advocating and protesting for justice," Waters said in her Wednesday interview. "As the young people say, 'I ain't scared.'"