Maxine Waters Defiant Over Death Threats: If You Shoot Me, You'd Better Shoot Straight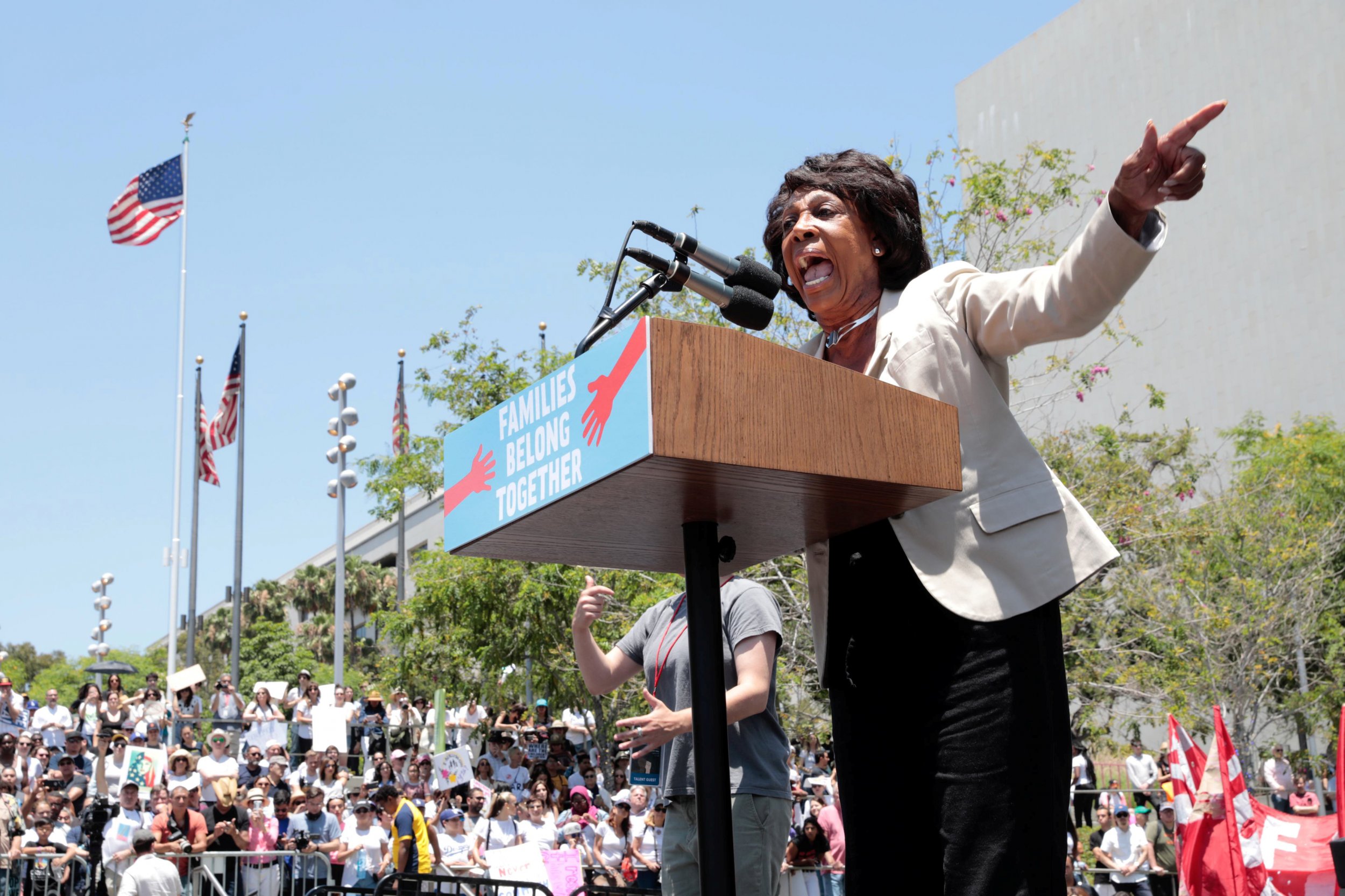 Democrat Representative Maxine Waters has a defiant message for her detractors after receiving death threats over her attack on the Trump administration: If you shoot me, you'd better shoot straight.
The California lawmaker said she had seen an increase in threats over the past week, after encouraging protest against President Donald Trump and his cabinet in public spaces, in response to the separation of migrant children from their families.
As well as receiving a backlash from Trump himself, Waters said she had received a number of death threats—at least one so serious that she was forced to cancel events, CNN reported.
However, she told a crowd gathered in Los Angeles for one of more than 700 Families Belong Together rallies across the country that she would not be swayed by threats.
"I have no fear. I'm in this fight," Waters told the crowd, according to the Huff Post. "I know that there are those who are talking about censuring me, talking about kicking me out of Congress, talking about shooting me, talking about hanging me."
"All I have to say is this: If you shoot me, you'd better shoot straight. There's nothing like a wounded animal. I am prepared to make whatever sacrifices need to be made," she added.
Trump lashed out at Waters last week after she suggested members of his cabinet should be harassed in public places, after White House Press Secretary Sarah Huckabee Sanders was asked to leave a restaurant.
"The American people have put up with this president long enough. What more do we need to see? What more lies do we need to hear?" Waters said at a rally last week, The Washington Post reported. "If you see anybody from that Cabinet in a restaurant, in a department store, at a gasoline station, you get out and you create a crowd, and you push back on them!"
Her comments prompted criticism from Republicans as well as some Democrats, with the president lambasting Waters and suggesting that she wanted his supporters to be harmed. He also appeared to issue a threat to the Democrat.
"Congresswoman Maxine Waters, an extraordinarily low IQ person, has become, together with Nancy Pelosi, the Face of the Democrat Party. She has just called for harm to supporters, of which there are many, of the Make America Great Again movement. Be careful what you wish for Max!" Trump wrote.