Maxine Waters Tells Trump to 'Please Resign,' So She Doesn't Have to Keep Fighting for Impeachment
President Donald Trump's fiercest Democratic critic has launched a new attack on the president, this time telling him to just resign so that she no longer has to fight for his impeachment. Representative Maxine Waters, of California, has repeatedly called on Trump to be impeached, citing a variety of reasons, from his conduct in office to what she has alleged was his campaign's collusion with Russia, even before Special Counsel Robert Mueller has concluded his investigation into Russian interference.
Related: Nikki Haley Will Suffer 'Endless Humiliation' by Trump if She Stays Aligned With President, Maxine Waters Says
Asked if she had any advice for Trump during a gala for the Time 100 in New York on Tuesday, Waters responded: "Please resign. So that I won't have to keep up this fight of your having impeached because I don't think you deserve to be there.
She concluded: "Just get out."
Waters's efforts to oust the president before the end of his first term have so far progressed little. She backed two votes on impeachment introduced by Democratic colleague Al Green but both motions were handily defeated. Leading Democrats have remained cautious about calling for the president's impeachment ahead of this November's midterm elections.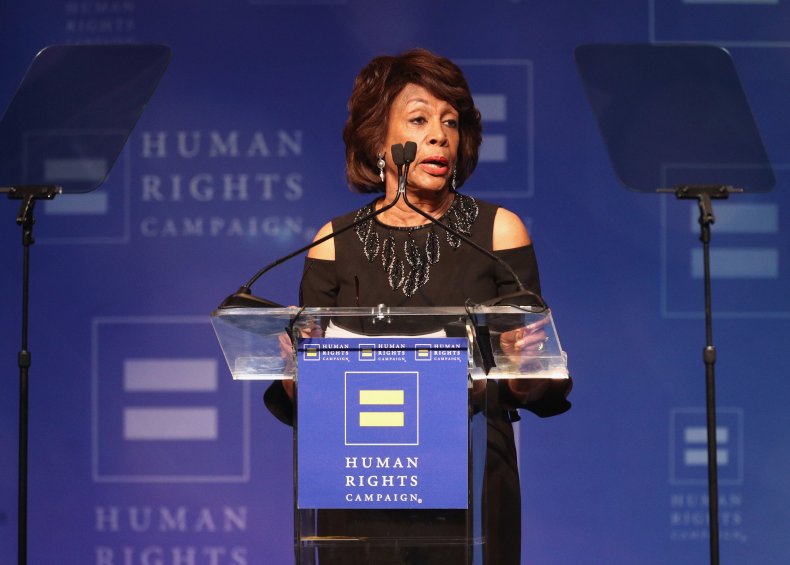 In recent weeks, Trump has hit back at Waters' repeated attacks.
"Did you ever see her? Did you ever see her?" Trump asked during a campaign rally last month. "'We will impeach him. We will impeach the president. But he hasn't done anything wrong. It doesn't matter, we will impeach him.' She's a low IQ individual," Trump added. "You can't help it."
The comments echoed those he made at a dinner earlier that month, which Waters slammed at the time as racist.
"I certainly expected him to come out with some racist remarks about me," she said on MSNBC. "So he did exactly what I expected him to do. And, by the way, I'm told he wasn't funny at all."