Maxwell Accuser Claims Epstein Took Her to Mar-a-Lago to Meet Donald Trump When She Was 14
The first victim to testify in Ghislaine Maxwell's trial alleged that Jeffrey Epstein took her to Mar-a-Lago when she was 14 years old to meet Donald Trump.
Identified only as "Jane" to protect her identity, the woman did not accuse the former president of engaging in any improper behavior, according to NBC News reporter Tom Winter. However, it's likely to bring additional unwanted attention to Trump, who was placed on Epstein's private plane by his longtime pilot, Lawrence Viskoski Jr.
Newsweek reached out to Trump for comment but did not receive a response in time for publication.
"Jane" said Epstein drove her to Mar-a-Lago in a dark green car, according to Law & Crime. Footage released by NBC News in 2019 showed Trump and Epstein together at Mar-a-Lago in 1992. Trump's attempted to distance himself from Epstein after his arrest in 2019, saying he "wasn't a fan" and didn't think he'd spoken to him in 15 years.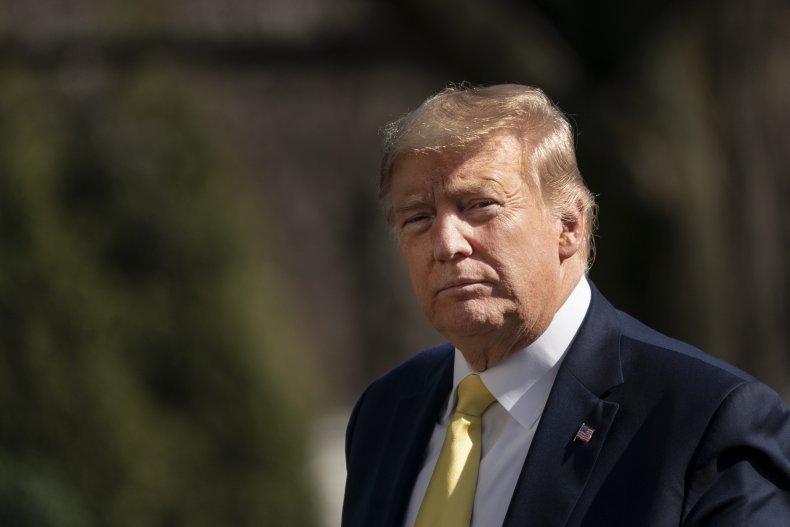 However, that wasn't always how Trump described Epstein. In 2002, Trump called him a "terrific guy," during an interview with New York magazine and someone who is "a lot of fun to be with."
"It is even said that he likes beautiful women as much as I do, and many of them are on the younger side," Trump said.
"Jane" also testified that she remembered Prince Andrew being on a plane with her, but didn't make any allegations against him either.
The woman testified that she met Epstein and Maxwell in 1994 while at a summer arts camp in Michigan and that Maxwell befriended her and would at times be in the room when she was sexually abused. She said Maxwell appeared "very casual," as if the encounter was "normal," but the woman said it "did not seem normal to me."
Maxwell, Epstein's former girlfriend, is charged with grooming young women to be sexually abused by Epstein, a money manager who associated with many prominent people, including Trump, former President Bill Clinton and Microsoft co-founder Bill Gates. Prosecutors allege she played a "key role" in the sex trafficking scheme that exploited women as young as 14 years old.
Maxwell pleaded not guilty and has maintained her innocence. Her legal team has accused prosecutors of trying to "substitute" Maxwell for Epstein. Epstein was found dead in his jail cell about a month after his arrest.
"Ghislaine Maxwell is not Jeffrey Epstein," her attorneys wrote in a court filing. "Ms. Maxwell vigorously denies the charges, intends to fight them, and is entitled to the presumption of innocence."