May the 4th Be With You 2020: 'Star Wars' Day Deals at Lego, Disney, Target and Walmart
Today is May the 4th, or as it is known to fans of the sci-fi franchise, Star Wars Day. A play on the famous line "May the Force be with you," each year, May 4 is designated as a day to celebrate all things Star Wars.
For May the 4th Be With You 2020, major brands like Disney and Lego are offering fans new and exclusive products, while stores like Target, Walmart and Best Buy are offering deals and discounts on their Star Wars ranges.
From video games, apparel, collectible figures and artwork to books, DVDs and more, celebrating the Star Wars film series and The Mandalorian TV show, Star Wars fans can take advantage of all the deals on a day dedicated to them.
After getting your hands on some merch, Disney wants you to tweet about your favorite Star Wars memories with the tag #MayThe4th.
Star Wars Day Deals 2020
Acme Archives
Barnes & Noble
Best Buy
Disney
Disney Lucasfilm Press
Lego
Star Wars Insider
Target
Walmart
Acme Archives
Get 25 percent off all Star Wars art at Acme Archives with the code FORCE25 until 11:59 p.m. on May 4. They even have The Mandalorian artwork for Baby Yoda fans.
Barnes & Noble
Barnes & Noble has discounted Star Wars DVDs on sale, like Star Wars: The Rise of Skywalker at $20.99 with 30 percent off.
Best Buy
Save on Star Wars home entertainment, toys, and collectibles at Best Buy on May 4. Blu-rays like Star Wars: The Rise of Skywalker are discounted, too.
Disney
Disney is celebrating May the 4th with new and exclusive Star Wars products launching on May 4 at 10 a.m. ET. Disney already has a range of Star Wars products, from apparel and accessories to toys and limited-edition items.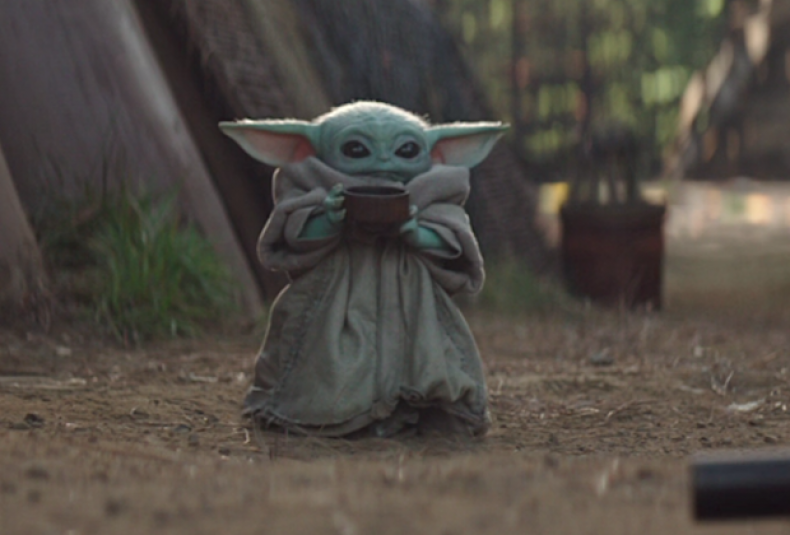 Disney Lucasfilm Press
You can get the eBook Star Wars: Queen's Shadow free from Disney Lucasfilm Press until May 8. The story follows Padmé Naberrie, "Queen Amidala" of Naboo, as she navigates the politics while forging her own identity.
Lego
Get a free exclusive Death Star II Battle gift with Lego Star Wars purchases over $75 until the end of May 4. Plus, VIPs will get double points on Lego Star Wars products.
Star Wars Insider
On May 4 only, save 44 percent off a print subscription of Star Wars Insider, or 25 percent off a digital-only package.
Target
Save 20 percent on Star Wars toys, clothes, and more, excluding Lego, at Target on May 4 when you shop online. Target has an exclusive Star Wars range including Funko figures of characters including Baby Yoda, C-3PO, and R2D2. The Mandalorian fans will love this Baby Yoda t-shirt.
Walmart
Walmart is offering discounts across a range of Star Wars products in honor of May the 4th. From the Star Wars Jedi: Fallen Order Xbox game to Lego Star Wars: The Rise of Skywalker Pasaana Speeder Chase, Star Wars fans can take advantage of these offers on May 4.