Mayoral Candidate Focused on Safety Leaves Loaded Gun in Cafe Bathroom
A mayoral candidate in the city of Little Rock, Arkansas, admitted to accidentally leaving his loaded handgun in the bathroom of a local cafe back in May.
Steve Landers, a retired car dealership owner running for mayor in the upcoming 2022 race, has remained vigilant about community safety as one of his top priorities in the campaign.
However, Landers told KARK 4 News recently that back in May, he had forgotten his own loaded handgun, which he had been carrying with a concealed-carry permit, in the bathroom of the Root Café in Little Rock.
According to KARK, he admitted that it had been a mistake and that he had called the restaurant just a few minutes after leaving. Landers managed to get his gun back from the Little Rock Police Department shortly after.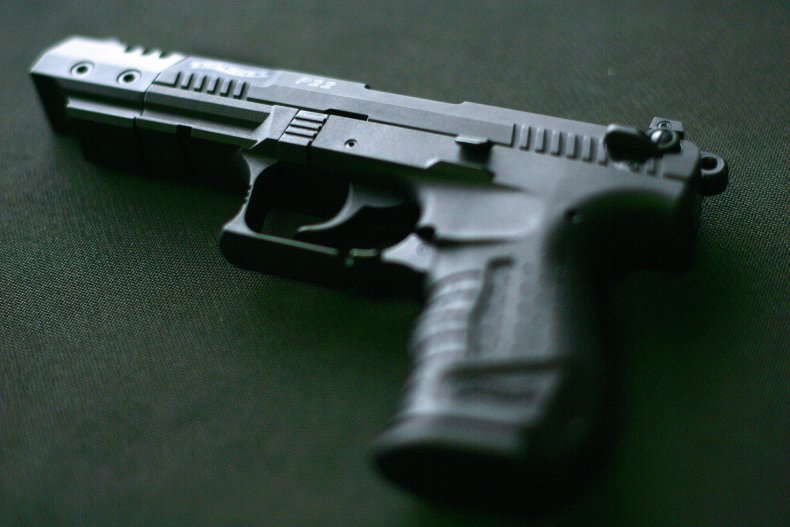 Since officially filing in the mayoral race at the end of July, Landers has repeatedly expressed his beliefs on city crime, claiming that under new leadership, Little Rock could become a safer place.
According to crime stats released by the Little Rock Police Department, there has been a total of 47 homicides in 2022 so far—Around this time in 2021, there had been 40 recorded, and in the year prior, only 32 homicides.
"Little Rock is a violent place right now and the violence is everywhere, it's not just in certain pockets, it's everywhere in our city," Landers said on August 1 following the news of two separate homicides on the same day. He told KATV that adding to the police force and hiring more social workers for mental health issues are just a few of the ways he could work to help lower crime in Little Rock.
"Not everybody's bad, but we have some bad seeds in our city right now. These bad seeds are causing total chaos in Little Rock, Arkansas," Landers said.
Landers shared similar sentiments in December as he discussed his campaign with KARK. He said, "We must make it a safer city—our city is not safe, I don't care what anybody tells you, the numbers show the city is not safe. We have to work on that."
More recently, Landers spoke out against a series of violent shootings over the past weekend. There were a reported 15 shooting incidents in the Arkansas capital, including three deaths, over the weekend.
Landers wrote on Twitter on Tuesday, "My heart goes out to the victims and their families and friends in this weekend's shootings. The madness must stop in the city of Little Rock."
"We need accountability in Little Rock, which starts at the mayor's office. Little Rock will be a safer place to live in under my administration as mayor," he added in a second tweet.
Landers will be facing incumbent Mayor Frank Scott Jr. and Little Rock businessman Greg Henderson in the November election.
Newsweek reached out to Steve Landers for comment.