Mayors of Los Angeles, Denver Say Their Cities Will Not Assist with Planned ICE Raids
Federal immigration officers are reportedly set to begin raids in multiple cities across America this weekend, rounding up migrant families that have previously received deportation orders, but the mayors and police forces of several targeted regions said they know little about this action and have no intention of cooperating.
The Washington Post reported Friday that U.S. Immigration and Customs Enforcement (ICE) would launch what it internally dubbed a "family op" on Sunday, attempting to take some 2,000 migrant families into custody from 10 large U.S. cities, including Los Angeles, Chicago, Houston and Miami.
After the news broke, some officials in affected cities spoke out publicly saying they would not be offering any support for these raids.
"No Angeleno should ever have to fear being snatched from their home or separated from their loved ones," wrote L.A. Mayor Eric Garcetti on Twitter Friday evening, "we are doing everything we can to provide immigrant families with info and support ahead of the announced ICE deportation sweeps."
Garcetti's tweet, which linked to resource guide for immigrant Angelenos, also included an image with an additional statement: "Los Angeles will always stand with our immigrant brothers and sisters, and our law enforcement officers will never participate in these actions."
Speaking with the LA Times, Los Angeles Police Chief Michel Moore echoed the mayor's statement that city police would not be involved in the ICE raids.
"We know how unsettling and scary this is for the community," Moore told the Times. "We are not an extension of ICE.... I do worry about the intimidation it can create."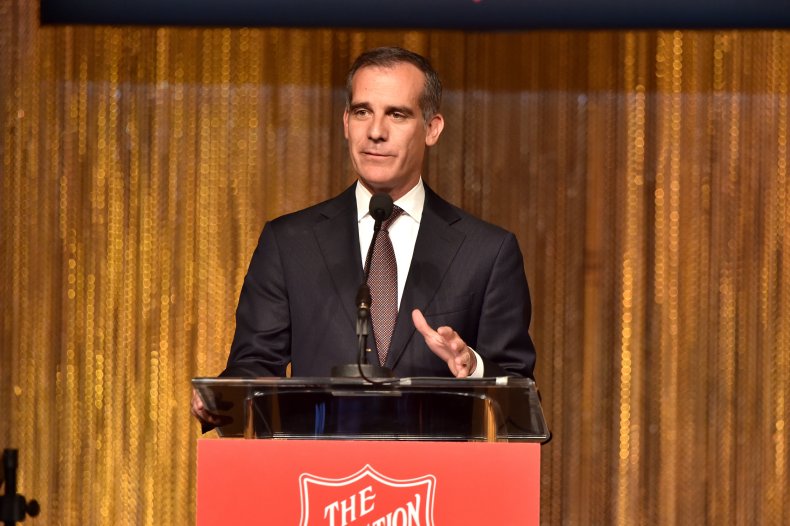 Denver Mayor Michael Hancock responded to a Denver Post report that his city may be one of the areas targeted by ICE by noting that "Denver Police and the City of Denver would never receive advance notice of ICE activity."
Likewise, the Denver Police Department told the Post that it was "not aware of any ICE operations" and that "The Denver Police Department does not assist ICE with any enforcement action."
However, the DPD's statement did allow for the possibility of police involvement: "If they ask for help due to an emergency, we will respond just like we do when anyone else asks for help."
Chicago Mayor Lori Lightfoot was among the first to come out in opposition to the ICE news, saying on Twitter Friday that "Chicago has taken concrete steps to support our immigrant communities."
Lightfoot said Chicago Police had terminated ICE's access to the department's databases, and that she had "personally spoken with ICE leadership and voiced my strong objection to any such raids."
The first-term mayor also made it clear her city would not cooperate with ICE.
"Chicago will always be a welcoming city and a champion for the rights of our immigrant and refugee communities, and I encourage any resident in need of legal aid to contact the National Immigrant Justice Center."
President Donald Trump on Saturday morning used his Twitter account to explain his administration's position on these planned raids.
"The people that Ice [sic] will apprehend have already been ordered to be deported," wrote Trump. "This means that they have run from the law and run from the courts. These are people that are supposed to go back to their home country. They broke the law by coming into the country, & now by staying."