MBTA Shutting Down Boston Orange Line: When Trains Will Stop and Why
The Massachusetts Bay Transportation Authority's (MBTA) Orange Line is set to close for an unprecedented 30 days, the longest spell in its history, while infrastructure is upgraded.
Massachusetts Governor Charlie Baker made the announcement at a press conference on Wednesday, August 3, inside the Orange Line's Wellington Station. He said the alternative to a lengthy shutdown of the entire line was years of night and weekend work, which would result in widespread disruption.
"None of this stuff that's happened is acceptable, and that's part of the reason why we're going the distance we're going to here," the governor said. "I do believe this will be a major, positive and significant decision for the Orange Line and for the riders over time, but it's going to be a complicated exercise and we accept that."
When is the Orange Line shutting down?
The line will be completely closed between August 19 and September 18.
One of four subway lines managed by the MBTA, it normally serves just under 200,000 people per day in Boston and the surrounding area.
Why is the Orange Line closing?
In recent weeks, MBTA lines have seen significant disruption. One Boston-bound Orange Line train caught fire on July 21, with passengers "physically climbing out on the city side of the train" to escape, Boston news station WBTS reported.
Authorities are trying to improve the troubled MBTA, which remains under federal oversight following a series of incidents that include runaway trains and collisions, and they hope the maintenance work will improve safety and reliability.
MBTA General Manager Steve Poftak told WBTS the network will replace more than two-thirds of a mile of track and improve signals.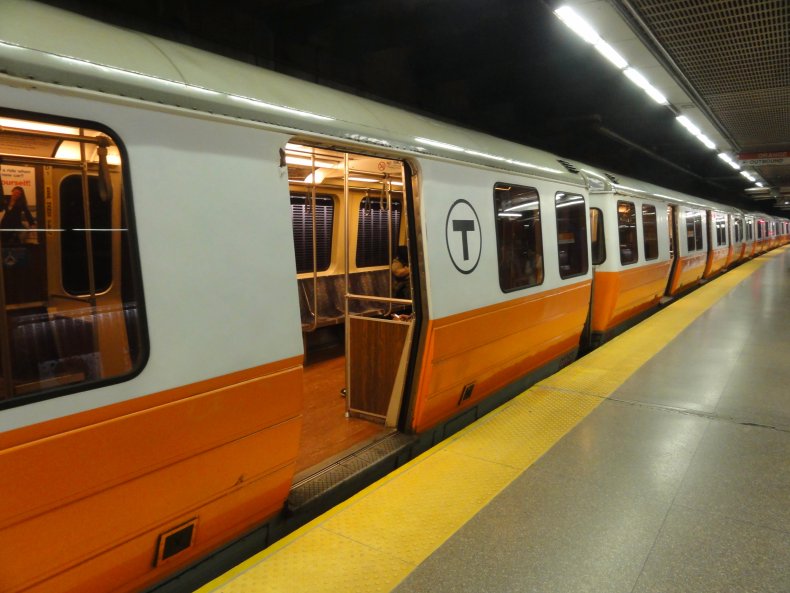 The shutdown will also be used to continue rolling out the MBTA's new carriages, the "vast majority" of which will be in place when the line reopens, MBTA officials said, according to WBTS.
The MBTA said it has thus far received 78 out of 152 new Orange Line cars, each of which requires thorough testing before it can go into service.
Last year, researchers at the Massachusetts Institute of Technology and Tulane University warned that the MBTA faces a risk from "severe flooding" and demanded infrastructure improvements.
What alternatives are available?
Baker said a shuttlebus service will cover the Orange Line during its closure, though the details are still being worked out, at the time of writing this article.
Alternatively, passengers can use the existing MBTA Commuter Rail lines.
What has the local reaction been?
Boston Mayor Michelle Wu said she hopes the work will save "years of disruptions in the long run."
Describing her experience on the network, she said, "The truth is, we've been past the point of small fixes for the [subway] for years at this point, and you can ask any commuter. I'm an Orange Line rider myself."
Wu continued: "We deserve more than a daily experience that has baked in the feeling of your body tensing up when you get to the station because there's going to be some unspecified amount of delays or hearing the speaker come on the intercom and realizing it's going to be an unpredicted 10- or 15-minute stopover while some issue is fixed. Or some of the much more horrific incidents we've seen more and more frequently in recent weeks even."
Somerville Mayor Katjana Ballantyne backed the Orange Line work but said alternative reliable transportation must be available.
She said, "We all know the Orange Line urgently needs repairs, so it's good to see them start this work, but the MBTA must also ensure Orange Line users can still easily get where they need to go.
"The [subway] is a lifeline for many of our residents that gets them to work, health care, school and more," the mayor said.
In September 2021, a Boston train conductor was reportedly attacked by a passenger who refused to wear a mask, then forced his way onto the train.
The incident took place at MBTA's Commuter Rail station in Braintree. Police arrested 40-year-old Daniel Libby on suspicion of battery of a public official and assault.