Virginia Governor: Trump Administration Won't Go After Dreamers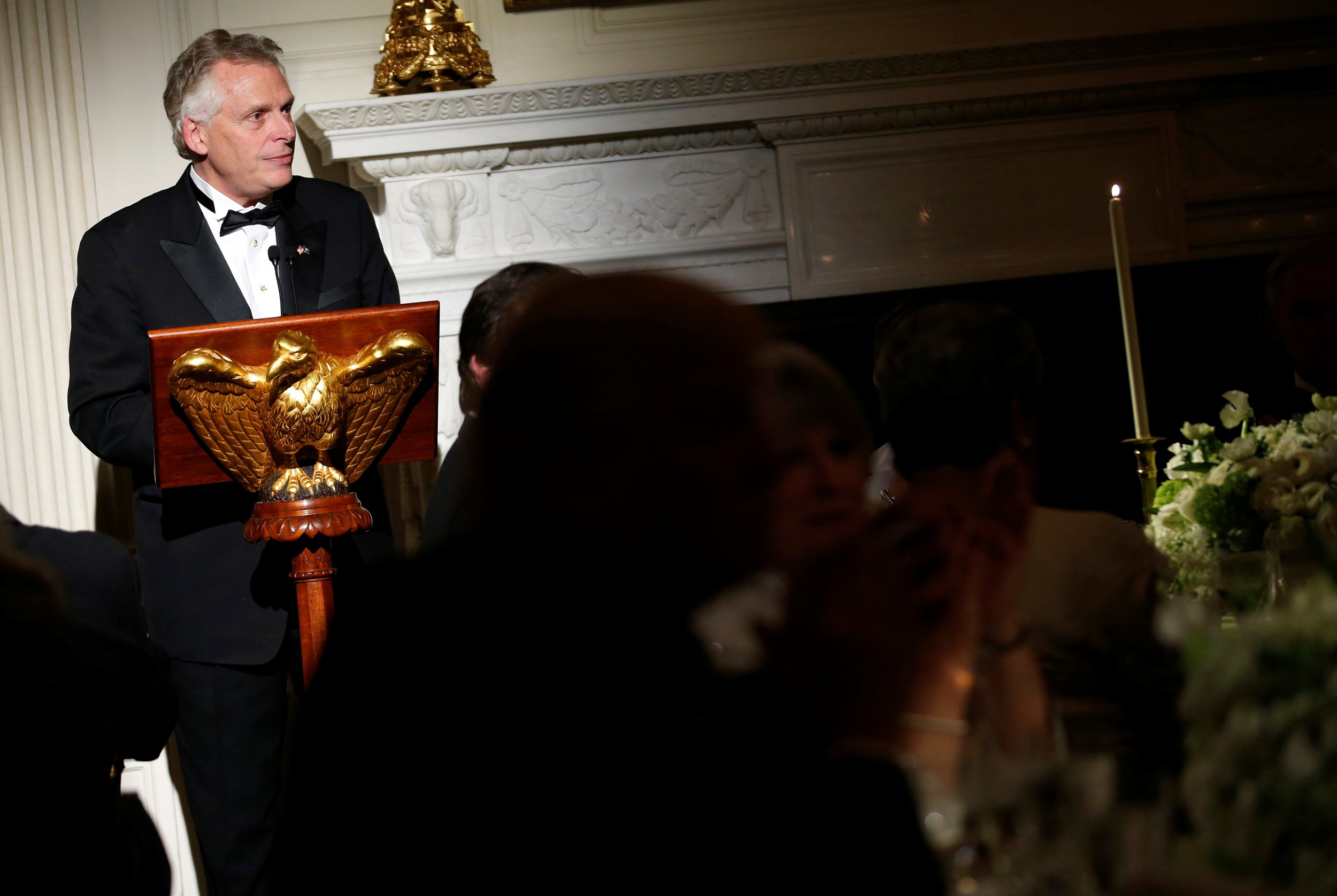 The Trump administration is not going to go after so-called Dreamers, the undocumented immigrants brought to the United States as children. That was the unequivocal message Virginia Governor Terry McAuliffe said he got from the homeland security secretary, General John Kelly, this weekend.
"My indication from General Kelly was absolutely not," McAuliffe told reporters Monday when asked about whether the White House plans to end the program known as Deferred Action for Childhood Arrivals (DACA), which has allowed millions of Dreamers to stay in the country legally. The Democratic governor, who is chairman of the National Governors Association, said he met with Kelly for nearly an hour on Sunday and expressed confidence that "that is a policy that they won't be pursuing."
Related: More than 90 percent of U.S. opposed to Donald Trump's immigration ban, according to AI research
Speaking at a press conference on Capitol Hill with fellow governors and senators, McAuliffe also said that Kelly had "emphatically assured me that any legal person in this country will not be deported, not one single one. The only individuals that they are going after are those that are here illegally and have been involved in a criminal enterprise." And he said Kelly promised that "there will be no random ICE stops on the streets of America." (McAuliffe was using the acronym for the U.S. Immigration and Customs Enforcement agency, which is within the Department of Homeland Security.)
McAuliffe is part of a delegation of 46 governors in Washington for the National Governors Association's annual winter meeting. In addition to their gathering with fellow governors and state officials over the weekend, the governors dined at the White House Sunday evening and met with the president and other White House officials Monday morning. McAuliffe said he voiced his concerns about Trump's immigration enforcement efforts to the president.
"I did mention to the president last night that there has been a chilling effect, that people are scared in this country today, people who are legal residents," McAuliffe recounted Monday. "I explained to him what General Kelly had said. He agreed."
During the 2016 campaign, Trump promised to repeal DACA and its successor, Deferred Action for Parents of Americans and Lawful Permanent Residents, which were enacted through executive orders by President Barack Obama and granted legal status to Dreamers and their relatives. But since winning the election, the Republican real estate mogul has backed away from that rhetoric. While he has issued tough orders temporarily barring immigrants from seven Muslim-majority countries and stepping up deportations of undocumented immigrants within the United States, the president has also expressed sympathy for the Dreamers.
"To me, it's one of the most difficult subjects I have, because you have these incredible kids," Trump said at last week's press conference. Nonetheless, The Washington Post reported Sunday that immigrant advocates have urged eligible DACA recipients who have not yet enrolled to do so, due to deportation fears.
McAuliffe said he urged Trump on Sunday to make a public statement reassuring immigrants they are not at risk of being rounded up and deported unless they have criminal records. "I said, 'Well, Mr. President, I hope that you can get out there and get that message out because that is not the message…that the people in Virginia are feeling today. They are scared.'" The tone of his conversation with the president, McAuliffe added, was "very positive."