McCain Bursts Out Laughing When Asked if He's Scared of Trump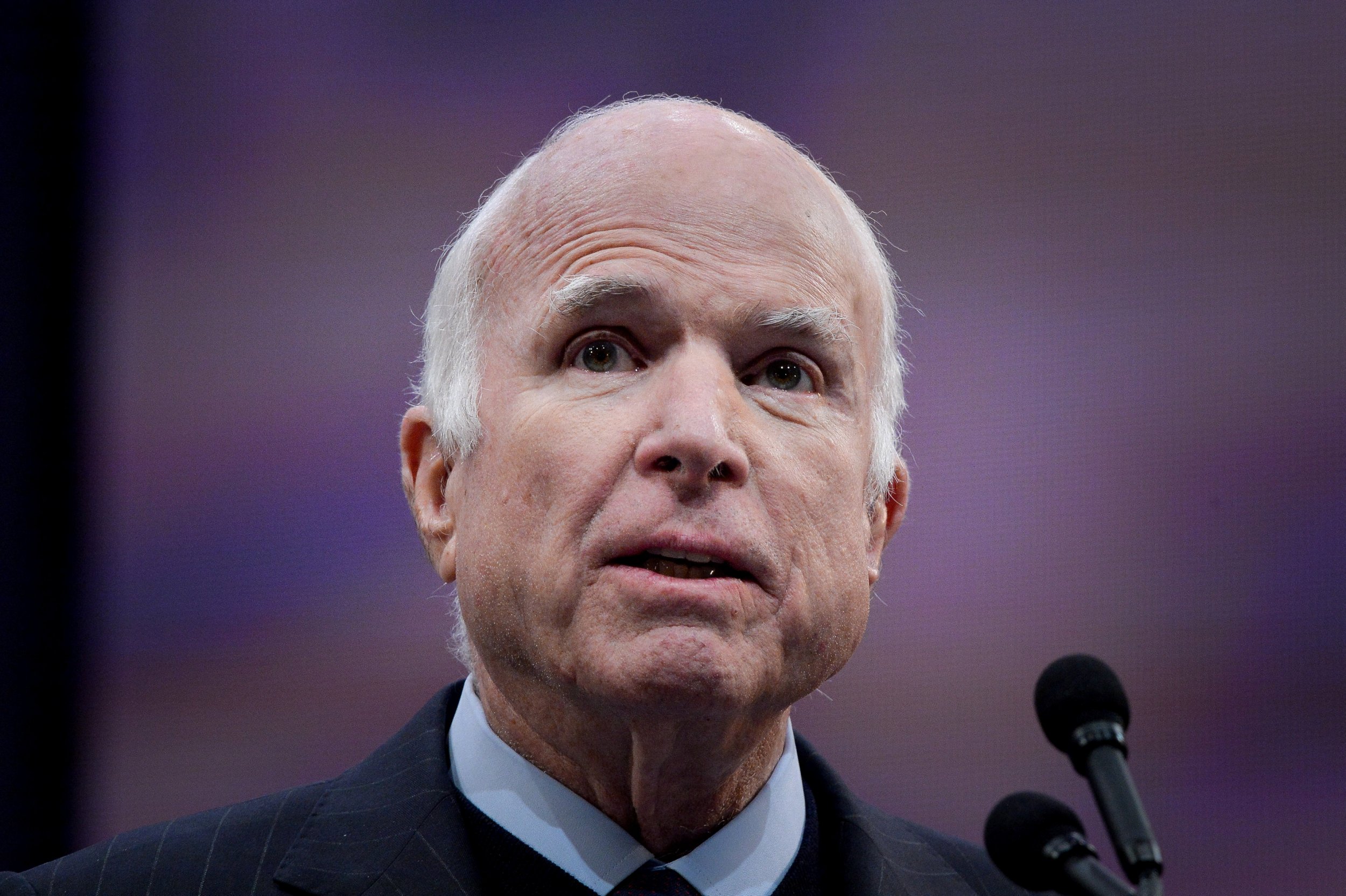 The suggestion that President Donald Trump could be scary has moved Senator John McCain to laughter, and a reiteration of the sentiment that he's faced far worse than the mercurial president.
The Arizona senator and the president have been embroiled in something of a spat in recent months, disagreeing on a number of issues including health care.
Appearing alongside his panel host daughter on The View on Monday, McCain, 81, was asked whether he was afraid of Trump.
The war hero senator burst out laughing, telling the panel: "I mentioned that I had faced greater challenges."
He added, apparently of his ongoing feud with Trump: "We've got to lift the national dialogue. Let's stop insulting each other. Let's start respecting each other's views…. I think the point is we need to have a kinder, more respectful but vigorous debate on what we want the country to do. Not whether someone's a jerk or not."
Trump recently hit out at McCain after the senator made a speech in which referred to "spurious half-baked nationalism," an apparent knock at the president's ideals.
"To fear the world we have organized and led for three-quarters of a century," McCain said, in comments carried by Salon, "to abandon the ideals we have advanced around the globe, to refuse the obligations of international leadership for the sake of some half-baked, spurious nationalism cooked up by people who would rather find scapegoats than solve problems, is as unpatriotic as an attachment to any other tired dogma of the past that Americans consigned to the ash heap of history."
Following McCain's comments, Trump warned the senator: "At some point, I fight back and it won't be pretty."
But if his reaction on The View is anything to go by, McCain isn't worried.
In addition to discussing politics, the senator spoke openly of his brain cancer diagnosis—comments that appeared to move his daughter Meghan to tears.
"I don't mean to get a little sentimental, but it does make you appreciate every minute of every hour of every day," McCain said.
"We should all thank God for every minute because we are blessed. And we're blessed to be in the greatest nation on Earth," he added.