McDonald's Closing Restaurants in Russia, Will Keep Paying 62K Workers
McDonald's announced Tuesday that it will temporarily close all of its restaurants in Russia but will continue to support the locations' 62,000 employees.
In a statement, CEO Chris Kempczinski reaffirmed the company's support for the Ukrainian people amidst Russia's invasion of the country. Kempczinski also discussed McDonald's close ties with Russian employees, farmers, and suppliers that work with its franchises in the country.
"McDonald's has decided to temporarily close all our restaurants in Russia and pause all operations in the market," Kempczinski said in the statement. "We understand the impact this will have on our Russian colleagues and partners, which is why we are prepared to support all three legs of the stool in Ukraine and Russia. This includes salary continuation for all McDonald's employees in Russia."
Ronald McDonald House Charities in Russia will remain open and continue providing aid to those in need. The same goes for Ronald McDonald Houses in Ukraine, which the statement says will partner with hospitals in order to provide aid for citizens remaining in the country.
"At this juncture, it's impossible to predict when we might be able to reopen our restaurants in Russia," wrote Kempczinski. "As always, McDonald's will be guided by our values and our purpose to feed and foster communities across the globe."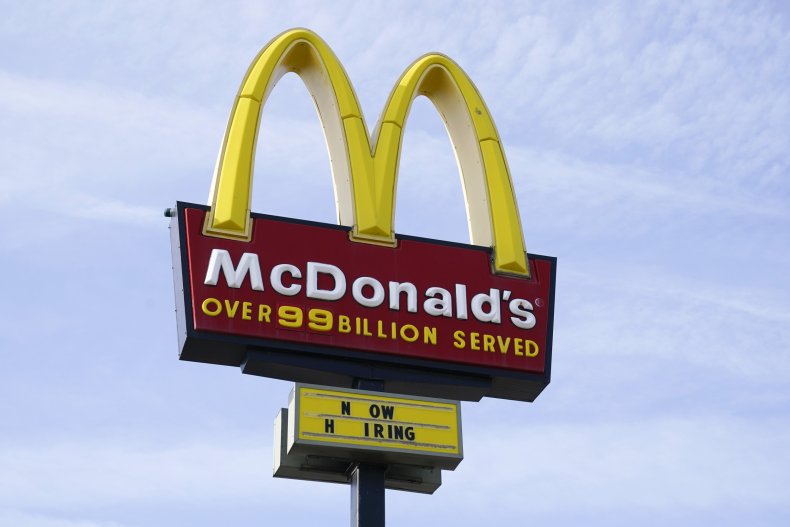 The McDonald's announcement answers the question of whether or not the major fast-food company will make a prominent statement regarding the Russian invasion of Ukraine. Newsweek previously reported on the company's strong relationships with Russian manufacturers and producers. With mounting sanctions placed in the country, millions of dollars were reported to be lost by the company.
The closure of the stores also prohibits individual franchise owners to distance their stores from the American company.
"Putin likely would look for opportunities to hurt the U.S. wherever he can find them," said Crain's Chicago Business writer Joe Cahill, "and McDonald's Russian restaurants couldn't be more conveniently located for the purpose. It's not hard to imagine crowds stoked with nationalistic fervor storming those restaurants, or Kremlin apparatchiks ordering closures."
However, McDonald's is hoping that the move will keep in line with former CEO Fred Turner's teachings.
"Years ago, when confronted with his own difficult decision, Fred Turner explained his approach quite simply: 'Do the right thing,'" wrote Kempczinski. "That philosophy is enshrined as one of our five guiding values, and there are countless examples over the years of McDonald's Corporation living up to Fred's simple ideal. Today is also one of those days."
Update at 03/08/22, 1:40 p.m. ET: This article was updated with additional information and background.