McDonald's Worker Blasted in the Face with Fire Extinguisher at Drive-Thru: 'She Could Have Been Blinded'
Police in Australia are investigating after a university student was blasted in the face with a fire extinguisher during the night shift at McDonald's last Saturday.
Kimberley Friend, 21, was working at the Melbourne restaurant's drive-thru when a group of three males and one female approached in a dark-colored sedan, 9News reported. At first they taunted her and complained about cheeseburgers no longer being priced at one dollar.
Then, roughly 10 minutes later, the vehicle returned to the drive-thru, passing the microphone used to order food and going directly to the window. As some individuals in the car recorded on their cellphones, a fire extinguisher was discharged directly into Friend's face.
"It [happened] so fast. I inhaled and tasted it straight away. [I thought], 'this is poison'" the student told 9News. The victim's partner picked her up and they went to a local hospital, where nurses warned that the outcome of the blast could have been extremely serious. "They said it could have caused blindness so, very lucky... it's not a joke, it was malicious," Friend stated.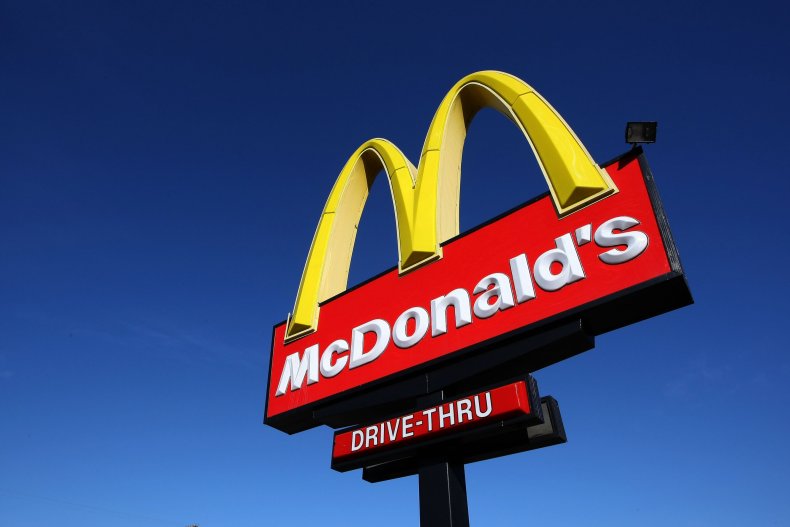 The woman's father, Steve, shared CCTV footage of the incident with 3AW radio station host Neil Mitchell this week. It showed the mass of white spray filling over the drive-thru counter. Her dad said the attacker had used a small domestic fire extinguisher containing dry chemicals.
"It was absolutely an assault, she could have been blinded," Steve Friend said during an on-air segment. "The potential for serious injury through letting off a fire extinguisher is incredible."
He said his daughter was still suffering from a sore throat and was "very shaken up" at the time. After two shifts off, he said she is back working at the Heidelberg Heights store.
A McDonald's spokesperson said: "We are thankful this didn't result in a more serious injury. This sort of behavior is unacceptable." A Melbourne Police investigation is ongoing.
The victim offered a message to her unknown assailants in an interview with 7News this week, warning: "Don't do it again. If I was asthmatic, that could've been a lot worse." The Australian outlet reported Melbourne police constable Kim Buffett confirmed the attack had been "unprovoked" and urged anyone with information to contact crime-stoppers by phone or internet.
In the U.S. on Sunday, a man was arrested in Florida after doing a "strange dance" and "trying to have relations with a railing" inside a Naples McDonald's, local police said. The suspect, identified as John Morgan, 63, was previously banned from the restaurant on March 15. He was arrested on trespassing charges and held on a $2,000 bond, NBC 6 reported.