Mcdonald's Employee Hit With Sledgehammer and Run Over by Truck in Iowa
A McDonald's employee is recovering after being hit with a sledgehammer and run over by a truck in Iowa.
Police arrived at the McDonald's at 2509 5th Ave. S. in Fort Dodge following reports a pedestrian had been struck by a vehicle on Sunday.
Steven Pearl, who was later identified as an employee from the restaurant, was discovered injured on the ground.
Pearl was confronted in the restaurant's parking lot by Christian Allen Davalos, 18, and another man, over a burglary the pair accused him of committing, according to a criminal complaint filed in Webster County and as reported by KCC.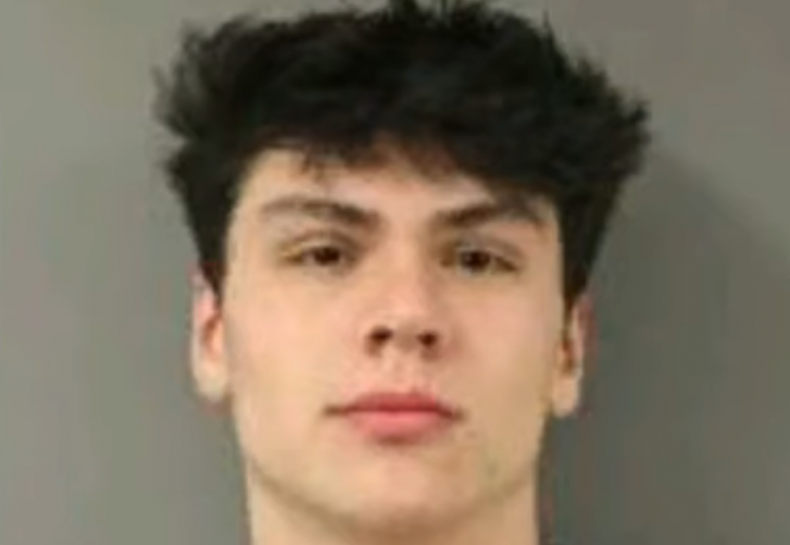 Security footage shows Davalos hitting Pearl with a sledgehammer he grabbed from his truck during the confrontation.
While fleeing the scene, Davalos and the other man intentionally struck Pearl with his pickup truck, police said.
Davalos has since been charged with assault while displaying a dangerous weapon.
He has since bonded out of Webster County Jail, according to records cited by KCC.
Webster County Sheriff's Office and the Fort Dodge Police Department have been approached for comment.
It is certainly not the first time violence has erupted over a dispute at the fast-food chain.
Earlier this month, a Californian man died after he was pronounced brain dead following a single punch at a fast food restaurant.
The 43-year-old victim was found unconscious on the ground at a restaurant on the 100 block of Main Street in Watsonville with a severe head injury.
Officers arrived at the restaurant following a report of a fight on December 2, the Watsonville Police Department said in a statement last Tuesday.
The unidentified victim was taken to a local trauma center where he remained in ICU for several days before being transferred to Stanford Hospital.
He was declared brain dead on December 9. Stanford doctors were unable to save him. An autopsy revealed the victim died from blunt force trauma to the head, police said.
In a separate incident, a woman was arrested earlier this month after she allegedly drove at her co-worker following a brawl at an Atlanta branch of McDonald's.
McDonald's worker Zoe Gunn was struck by a vehicle during an altercation at the drive-thru fast food restaurant in the north of the city.
Police said the argument started between a woman and another unnamed employee. Gunn was said to have stepped in to break up the altercation when she was hit by the car. Video showed two women wrestling on the floor.