McDonald's Revamps Packaging, Seeking a More Modern Look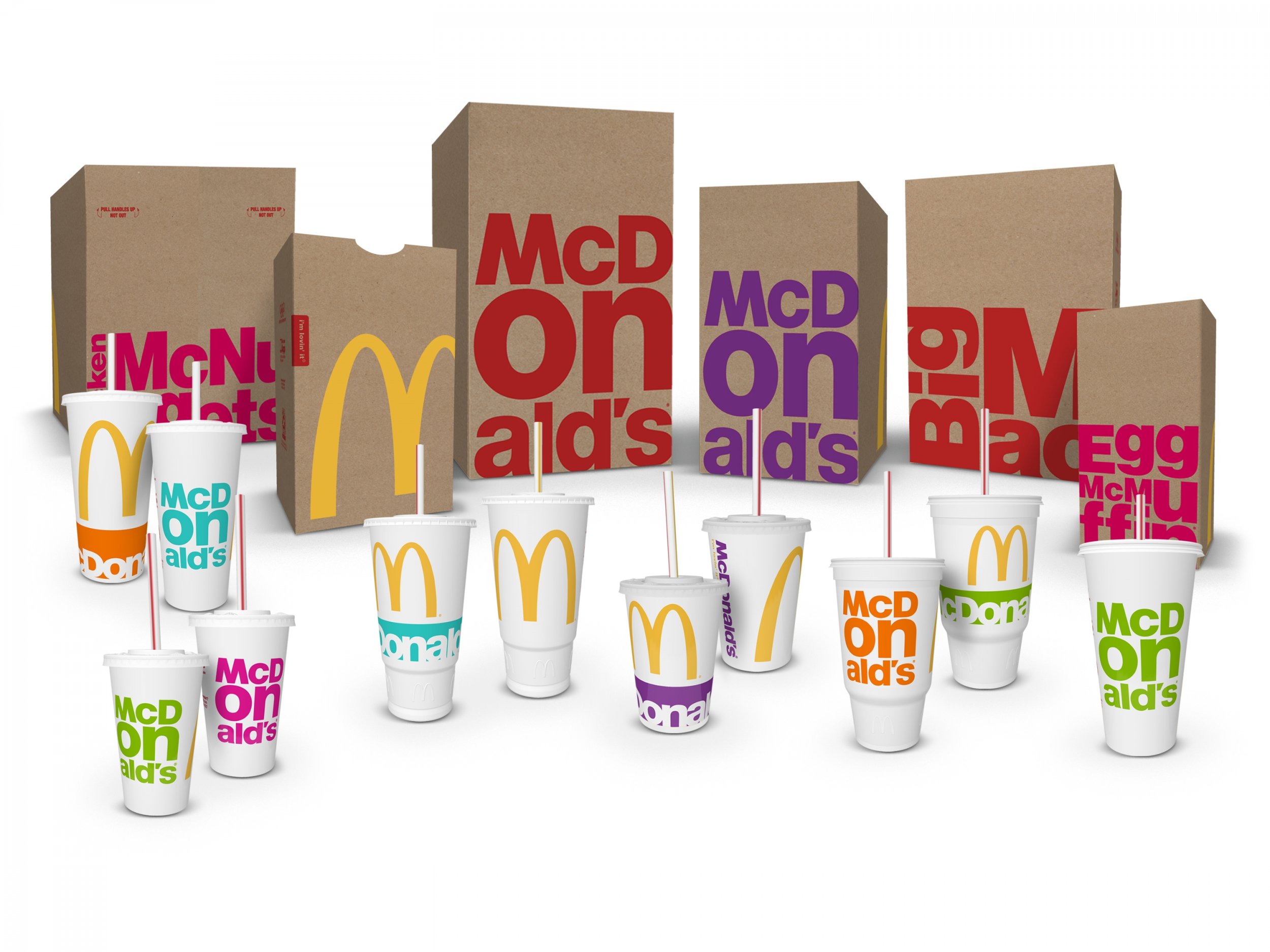 New boxes, bags and cups are coming to McDonald's locations around the world, the company announced on Thursday.
It's the first time the company is touching the well recognized white and red packaging in about three years, though the Happy Meal did get a new mascot in 2014.
Along with the new design, McDonald's is focusing more on its environmental impact: By 2020, the company hopes to use exclusively recycling or certified materials for its packaging.
The redesign is meant the evoke a more modern look and feel, the latest change McDonald's has made in an effort to remain on the fast food throne. "McDonald's is a fun and modern brand and this was a progressive way to turn our packaging into art and support a community where fashion is an expression," Matt Biespiel, senior director of global marketing, said in a statement.
Not everyone is on board with Biespiel's vision.
For Scott Rothbort, chief market strategist for the Stillman School of Business at Seton Hall University and a money manager who has dealt with investing in the brand, the packaging redesign seems like "a colossal waste of money."
"Packaging is important when you put products on a shelf. McDonald's does not put products on a shelf," Rothbort tells Newsweek. "A good deal of the products are eaten in the restaurant or in a car, or taken home. Changing the actual packaging has negligible impact, if any, and certainly isn't worth the money. They need to invest in their menu. I don't think the packaging is going to benefit them."
Meanwhile, the Chicago Tribune called the new style "simple yet bold," noting it reflects the leadership style of Steve Easterbrook, the current CEO.
While the packaging might be contentious, everyone seems to be eating up McDonald's recent all-day breakfast idea, regardless of what it comes wrapped in.